Alfonso Ribeiro Reveals Why The 'Fresh Prince' Reboot Will Be Different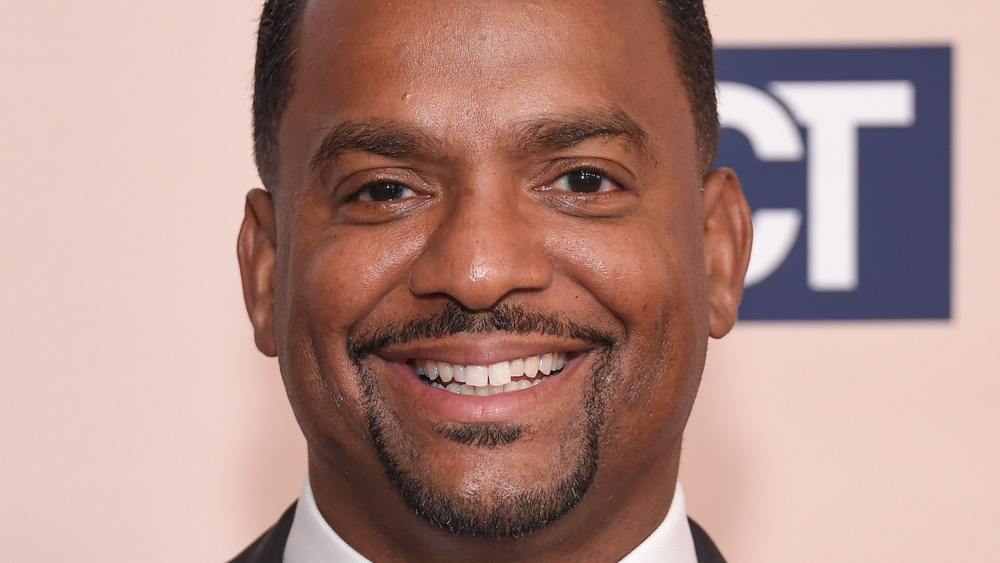 Shutterstock
The Fresh Prince of Bel-Air fans got a major treat when the original cast of the iconic '90s comedy series came together for an HBO special to celebrate the 30th anniversary of the show. The special had all of the original cast members — except for the patriarch of the family James Avery, who died in 2013 — return to the Banks family's Bel-Air living room to reflect on the series. The cast candidly spoke about how much fun they had taping in front of a live audience, how they landed their roles, and reminisced about their experiences with the late Avery, per Billboard. Luckily for fans, a joyful look back at the series isn't all they are getting.
In the age of reboots and reunions, it's no surprise that The Fresh Prince of Bel-Air is slated to return to television screens. The reboot, named BEL-AIR, has been in the works for more than a year, according to The Hollywood Reporter. It is based on superfan Morgan Cooper's viral YouTube trailer that reworked the comedy series into a drama.
According to Peacock, which has ordered two seasons of the series (per Express), the reimagined show will be set in modern-day America and is loosely based on "Will's complicated journey from the streets of West Philadelphia to the gated mansions of Bel-Air," per a press release obtained by CNN.
Original cast member Alfonso Ribeiro has now given fans insight into what the show will really be like — and apparently it's quite different.
Alfonso Ribeiro wants fans to know one thing about 'BEL-AIR'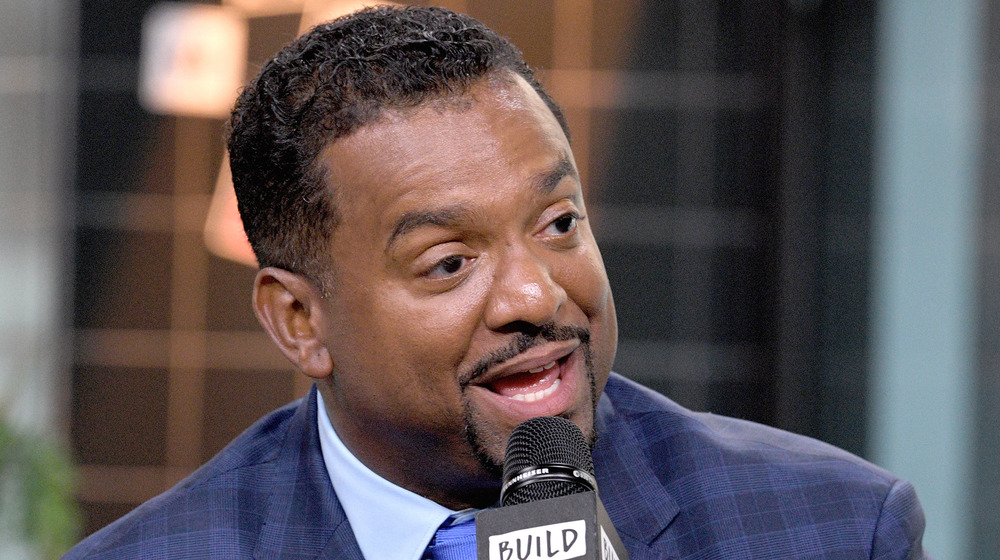 Gary Gershoff/Getty Images
First and foremost, Alfonso Ribeiro — who played Will's cousin Carlton and is known for his "Carlton dance" — wants fans to know BEL-AIR is not a reboot and will be much different from the original Fresh Prince of Bel-Air. "I like to call it a reimagining," he said on the Just the Sip podcast on April 7, 2021. "We sometimes throw a lot of things into one word, one concept. A reboot would be taking the actual show and characters and bringing it back. This is a totally different show."
"It's not even based on the show. It's based on the theme song," he continued, confirming that BEL-AIR is "a completely different" series. "It's drama. It's not comedy. I have nothing to do with it so I don't really know anything more ... But I actually appreciate it even more than a reboot. Let's take a concept and turn it into a different show."
The press statement from Peacock noted that the "reimagined" show will "dive deeper into the inherent conflicts, emotions and biases that were impossible to fully explore in a 30-minute sitcom format, while still delivering swagger and nods to the original show." Fans will have to wait and see for themselves how different the new The Fresh Prince of Bel-Air really is.