Prince Harry And Meghan Markle React To Prince Philip's Death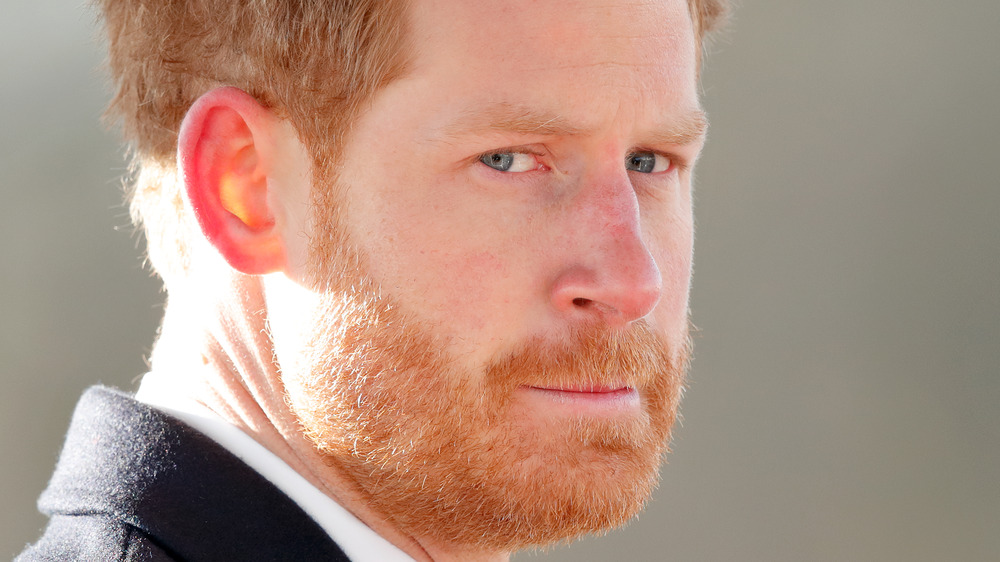 Max Mumby/indigo/Getty Images
The British royal family grieved both privately and publicly on April 9, 2021, when Queen Elizabeth's husband, Prince Philip, died at the age of 99.
In February 2021, Philip had been taken to London's King Edward VII Hospital after his doctor suggested the visit due to the fact that the royal "had been feeling unwell," according to the BBC. Although he had only been expected to stay for a few days, he ended up "under[going] a successful procedure for a pre-existing heart condition," the BBC noted. He was released after spending a month in the hospital. Prince Philip returned to Windsor Castle after the procedure, and a month later, the royal family revealed that was where he had "passed away peacefully."
Following the news of Prince Philip's death, Prince Harry and Meghan Markle released a statement about the elder royal — here's what they had to say.
Prince Harry and Meghan shared a sweet bond with Prince Philip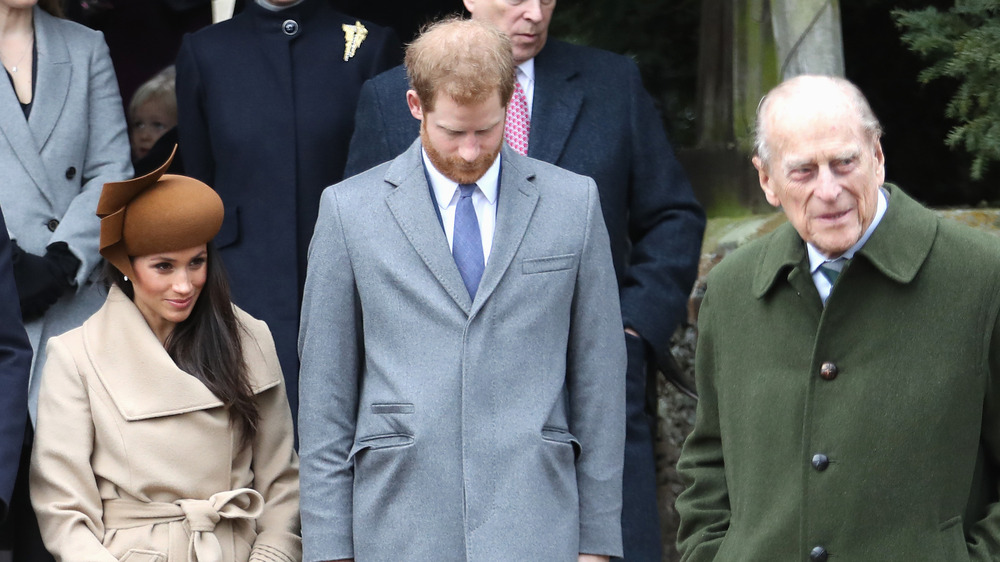 Chris Jackson/Getty Images
Following the death of Prince Philip, his grandson, Prince Harry, and the younger royal's wife, Meghan Markle, released a statement via their Archewell website. "IN LOVING MEMORY OF His Royal Highness," the statement read. "The Duke of Edinburgh 1921-2021. THANK YOU FOR YOUR SERVICE...YOU WILL BE GREATLY MISSED."
The statement doesn't go into detail about how the pair felt about Prince Philip, but Harry did have a bond with his grandfather, as did Meghan. Prince Harry even shared a funny anecdote in February  2021 about doing Zoom calls with Prince Philip, joking to The Late Late Show host James Corden how his grandfather would slam the laptop shut instead of "pressing 'leave meeting.'" He cracked, "So, we're like 'Ok, bye.'" 
Of course, there were rumors of discord, too. Philip supposedly didn't think Meghan was a suitable choice for Harry's wife, according to The Sunday Times. And he may not have been thrilled with what occurred following their exit from royal duties. However, those are just rumors, and Prince Philip seemed to adore his family, including Archie. In a group picture shortly after Archie's birth in May 2019, the prince is seen beaming in his great-grandson's direction. So although family matters are never simple or straightforward — especially if you happen to be members of a royal family — there's no doubt that Harry and Meghan will have fond memories of Prince Philip.