Why Prince Philip Was Never Crowned As A King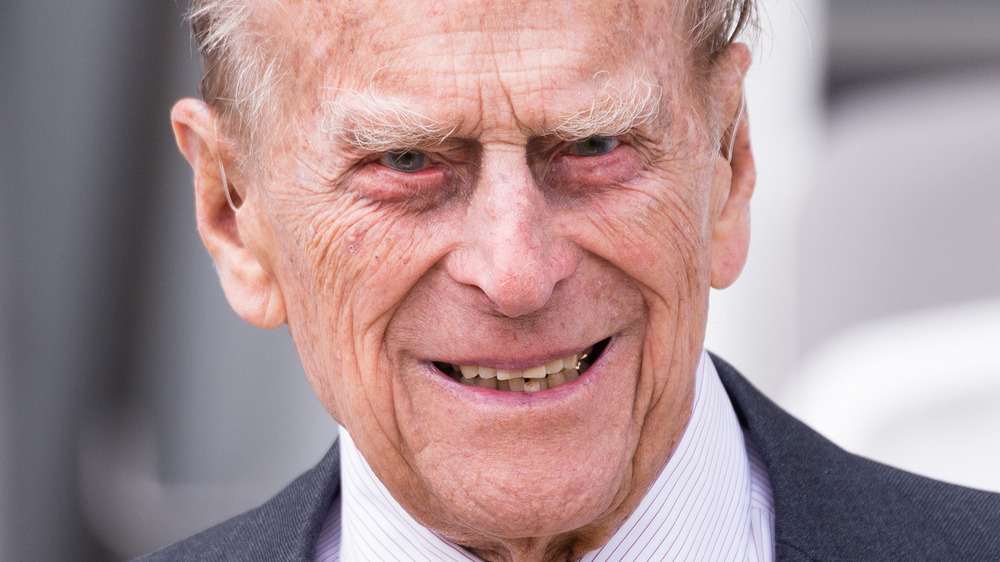 Jeff Spicer/Getty Images
Fans of the British royal family were devastated to learn of Prince Philip's death on April 9, 2021. According to a statement released by Buckingham Palace, Philip died peacefully at Windsor Palace, weeks after being released from the hospital in March 2021. 
This was surely heartbreaking loss for Queen Elizabeth, who was by Philip's side for over 70 years. The two married when she was 21 and he was 26 years old. At the time, Elizabeth was heir to the British throne and Philip was her first cousin and sixth in line to the Greek throne, per The New York Times. Upon marrying the future queen, Philip gave up his rights to the Greek throne. He served in the Royal Navy until Elizabeth's coronation at which point he left to focus on his royal duties. His "royal duties," however, were complicated.
"I don't think the structure in terms of support to the monarchy was designed to deal with a consort," his daughter Princess Anne explained in an ITV interview (via Hello!). "Nobody had thought about what he was going to do," she added. "And it took a while to find people who understood he had extraordinary experience and skills that they could make use of. But he also found ways he could make an impact."
As a second fiddle consort raised to be a ruler, Philip was in an awkward position. If he had so much experience why was he never crowned king? Let's investigate.
Prince Philip wasn't allowed to be a king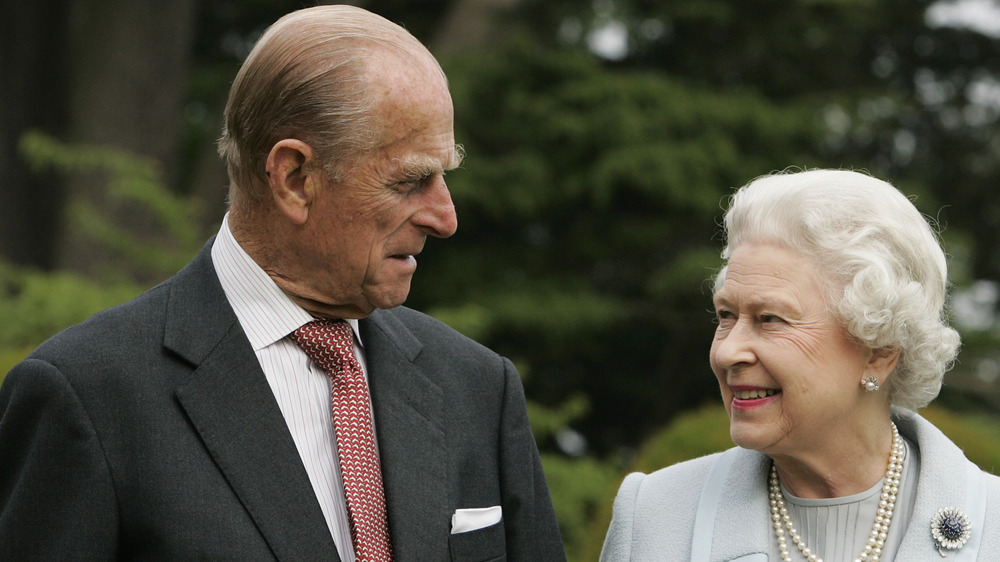 Tim Graham/Getty Images
For years, Prince Philip was a steadfast figure at his wife's side, often attending events on his own, and helping her to rule the country, yet he was never crowned king. Why not? It turns out that there's an old rule that prevented Philip from ever fully becoming Queen Elizabeth's equal. According to The New York Post, the reason Philip was never a "king" is that there is a British law which states that someone can only receive the title of "King" if they inherit the throne, otherwise they are simply a consort. However, the rule changes if a woman marries into the family. For example, Kate Middleton will not be a consort she will be a Queen Consort when William takes the throne.
Although Prince Philip was never a king per se he was a Prince and received the official title of "Duke of Edinburgh" from this father-in-law upon joining the royal family, per The New York Times. Regardless of the specific title, he was viewed as an invaluable partner to Elizabeth, who stood by her side as she helmed the country through decades of turmoil and change.