Where Is Helen From Waterworld Today?
If you're a movie buff (or just love the '90s), you have probably seen Waterworld, the infamous 1995 sci-fi flick about a totally submerged earth and what happens after. Kevin Costner plays the Mariner, who has adapted to this changing world with gills and webbed feet, according to Roger Ebert. The Mariner meets Helen (Jeanne Tripplehorn) on an atoll where she is bartending.
Film critic Roger Ebert had a lot to say about the movie, and it seemed like he did not award his famous "two thumbs up!" to this piece. "Basically the movie plays smoothly as a combination of chases, fights, bizarre locations, special effects, and the cold, distant, slowly thawing behavior of Mariner toward his passengers. I'll remember some of the sights in Waterworld for a long time. But I won't necessarily want to see them again," he said.
It's been a long time since Waterworld hit theaters, so keep reading to see what Tripplehorn is doing today.
Jeanne Tripplehorn is an accomplished actor who you totally know from TV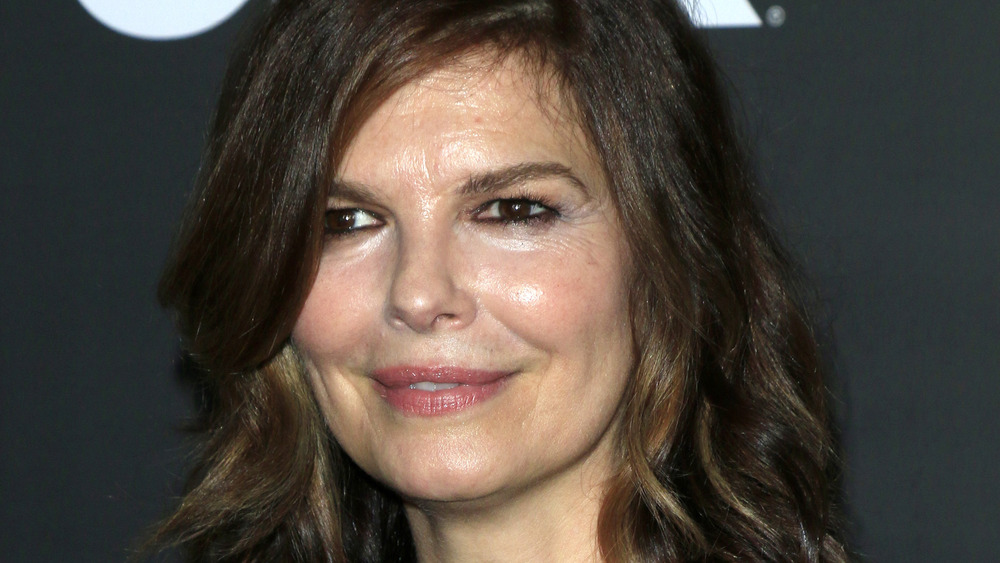 Shutterstock
Waterworld might have been a notorious flop, but Jeanne Tripplehorn bounced back. She built an impressive resume on the big and small screen, with notable roles on shows like Big Love, Criminal Minds and New Girl. It seems like Tripplehorn always had a script in her hand!
Tripplehorn played one of Bill Paxton's three wives on the HBO polygamy drama Big Love. The actor almost said no to the role, and revealed she had some conflicting thoughts before signing on. "I went through all sorts of emotions: 'I don't think I'm right.' 'Everyone is really nice,'" she told the Associated Press in 2006. "The family situation was handled with such dignity and intelligence and class."
Starring in Criminal Minds was an important part of Tripplehorn's career, and she told News.com.au that "it came along at the ideal time of her life." "I wanted something darker. I wished this role, I really did," she said.
As for her personal life, Tripplehorn has been married to fellow actor Leland Orser since 2000, per IMDb, and they have a son together named August. According to her Instagram, she's also a supporter of President Joe Biden and VP Kamala Harris, and proudly celebrated Women's History Month in March 2021.