How The Royal Family Honored Prince Philip On Social Media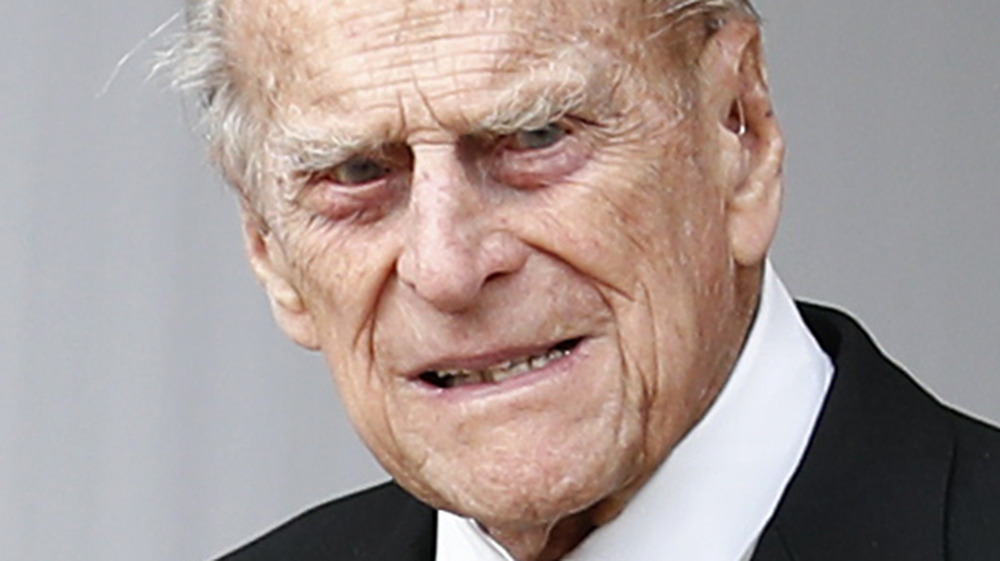 Wpa Pool/Getty Images
The royal family is showing respect for their family member Prince Philip via social media. Kensington Palace announced the death of Prince Philip on April 9, 2021, and now the world is remembering the prince's legacy. The official announcement of the royal's death came with a tribute photo of Prince Philip in his military uniform, according to People, and marked the changing of the official royal website into a tribute for the prince.
As per tradition, Queen Elizabeth II is taking an "eight day period of mourning" following her husband's death, meaning her majesty will refrain from royal duties. According to People, a "Royal Mourning," which lasts 30 days, begins after the monarch's eight-days, and the entire country will be in a period of mourning for 10 days. Guardsmen for the royals will wear black armbands during the days of mourning as well.
But wait — that's not all. The royal family is taking their days of mourning a step further, honoring their family member on social media.
The royal family updated their profile photos
Pool/max Mumby/Getty Images
As the world waits for official funeral plans for Prince Philip, the royal family has honored their family member via personal touches on social media. According to People, the official royal Twitter and Instagram pages changed their profile photos in tribute to Prince Philip's life. 
Social media for the Duke and Duchess of Cambridge has been updated to include the duke and duchess' monogram and a black-and-white photo of Prince Philip. Other royal family accounts swapped out previous profile photos for the royal coat of arms of the United Kingdom, while Prince Charles and his wife Camilla changed their couple photo to the Prince of Wales' feathers. The more formal approach to social media is out of respect for the death of Prince Philip.
Of course, it's fair to expect more tributes are on the way — Prince Philip was dearly loved by his family, after all.