The Real Meaning Behind 'Opp Stoppa' By YBN Nahmir Featuring 21 Savage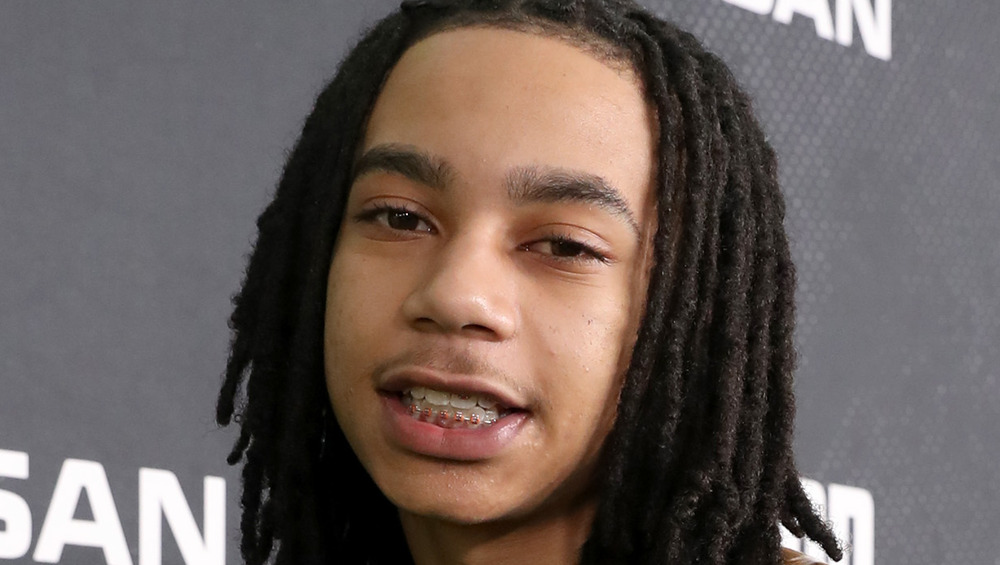 Johnny Nunez/Getty Images
2020 wasn't an easy year for rapper YBN Nahmir. The usually upbeat Alabama rapper went on a head-turning Twitter rant hinting at his retirement. "After my album I really just wanna be done. Tired of fake n****s, fake teams, weak a** conflict of interested [sic]. Everything," he tweeted in November 2020. "Imma give y'all the best music ever then I'm gone." Although the rapper later said he was "playing," it was apparent that the rapper was not content with where his career stood previously.
The YBN trio — which was once composed of Nahmir, Almighty Jay, and Cordae — began parting ways around 2018, per GQ. With Almighty Jay and Cordae's careers taking off, YBN said he has no hard feelings towards them — despite feeling he had been "left in the gutter," as he told Twitter in August 2020. Fast forward to 2021, YBN Nahmir is back and better. The rapper gained buzz off of his 2019 one-minute freestyle track, "Opp Stoppa," thanks to Tik Tok. The song's remix, featuring 21 Savage, set up great anticipation for Nahmir's March 2021 release of his Visionland project. YBN Nahmir is on a clear path, and he doesn't intend on letting anyone get in the way of securing the bag. However, don't let his focus fool you — the "Bounce Out With That" rapper is still not afraid to defend himself. "Opp Stoppa" is proof of exactly that. Here's the real meaning behind the rapper's catchy bop.
YBN Nahmir sends a warning to his enemies on "Opp Stoppa"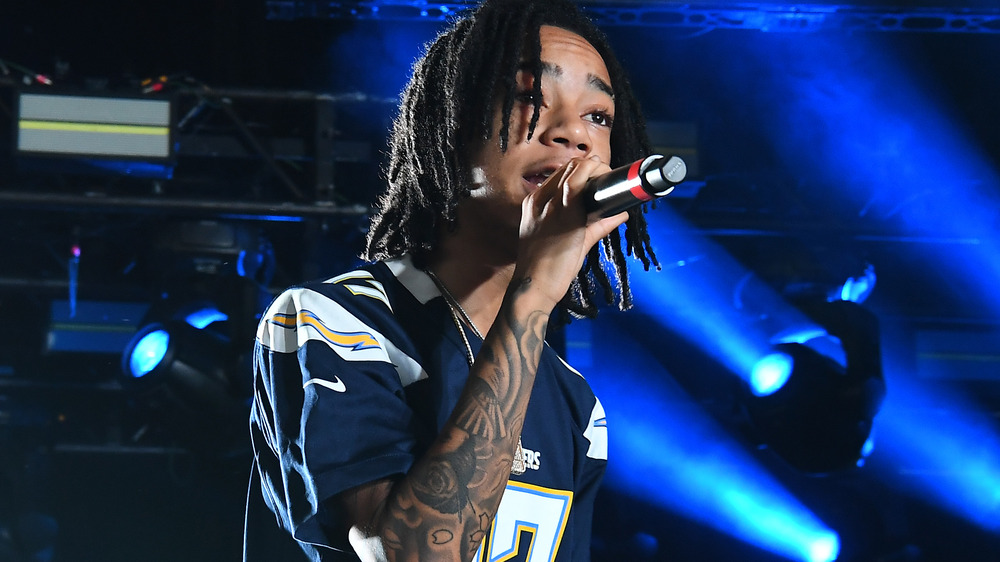 Paras Griffin/Getty Images
In his Verified interview with Genius, the rapper reveals how he keeps his life stress free: with his "opp stoppa," a name which he likes to call his gun. "You know, you can talk it out with people. You know, you don't always have to use the Opp Stoppa, that big, old, chunky .45 or that 40-round, 30-round, 20-round Magnum," he explained. "You could just be cool with everybody. ... I don't got no enemies either. That's why I use the Opp Stoppa and they all dead now, they all gone."
The rapper opens the verse with a catchy, yet violent threat to his enemies in the lines: "I keep a rocket in my pocket, socket called a pocket rocket/ If it's war, we ain't playin' games, b***h, we get it started/ I'm the man, clip it, keep a hundred, n****, I'm a gunner." He continues on to say his gun will stop his opps from coming in his way: "When it's beef, we ain't playin' games, we hit you and yo' mama/ Know that choppa, that's that oppa stoppa, hit you and your partners."
Nahmir reiterates on the track how he is tunnel vision on making money, while his enemies are looking for drama. He also reminisces on his life experiences in Alabama, and how it's taught him to move strategically in the streets as a public figure. Nahmir's thinking positively about his career, so we advise nobody distract him from his goals.