Here's How Much Brooks & Dunn Are Really Worth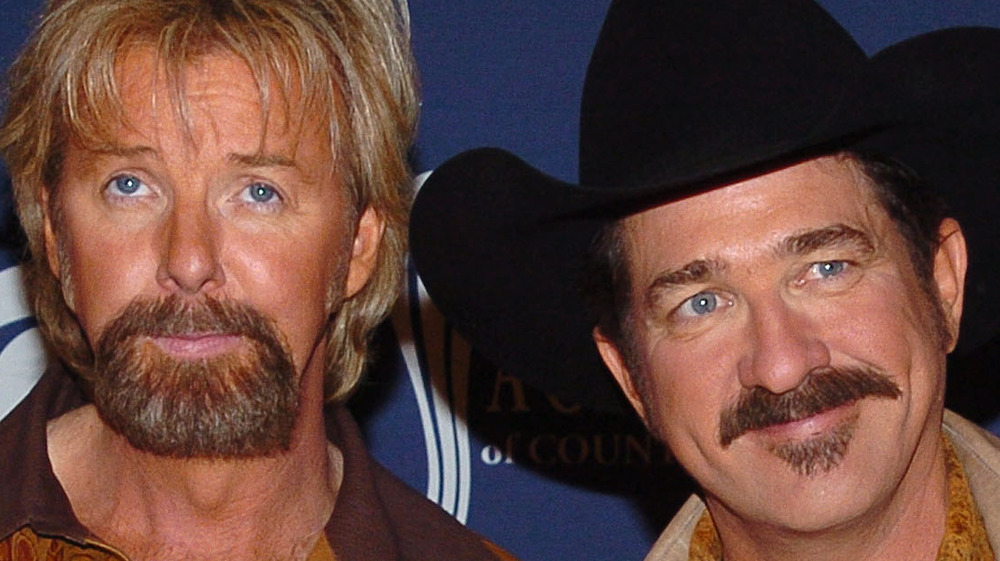 Shutterstock
If you listen to country music (or wear cowboy hats), you have probably heard of Brooks & Dunn. You may know them as the duo partly responsible for making line dancing cool in the '90s, thanks to their 1992 song "Boot Scootin' Boogie."
Kix Brooks and Ronnie Dunn were solo artists before joining forces in 1990. Creative tensions ran high through the years, and the duo split on Aug. 10, 2009, according to Taste of Country. "After 20 years of making music and riding this trail together, we have agreed as a duo that it's time call it a day," they said. "This ride has been everything and more than we could ever have dreamed ... We owe it all to you, the fans. If you hear rumors, don't believe them, it's just time."
Brooks & Dunn's tunes have been all over the airwaves, so one would imagine they have the money to back up their success. Keep reading to see how much the country music duo is actually worth.
Brooks & Dunn amassed quite the fortune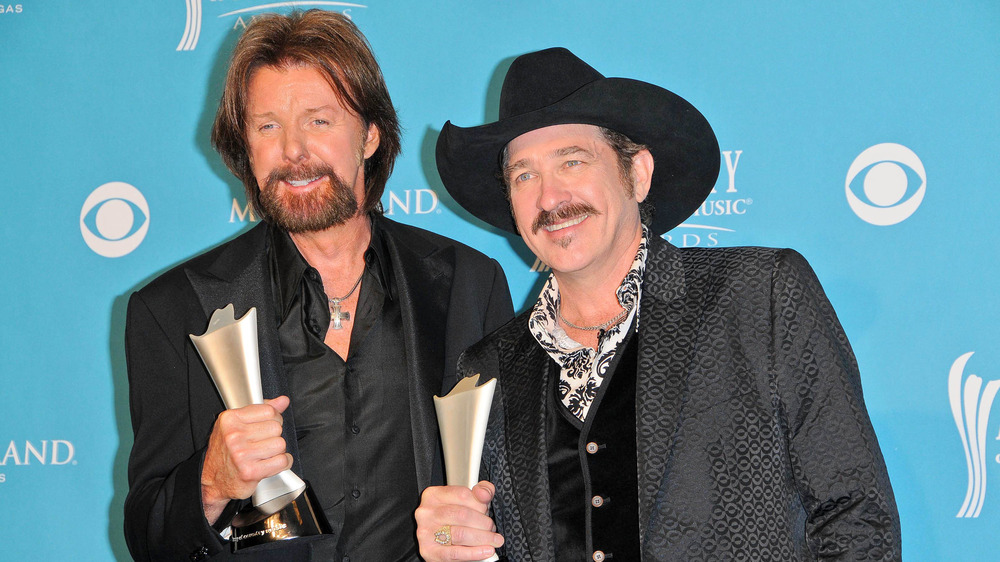 Shutterstock
Brooks & Dunn are worth $100 million, according to Celebrity Net Worth. Presidents George W. Bush and Barack Obama used their song "Only in America" in their campaigns, and it's possible the duo enjoyed royalties from the exposure. Eight of their albums went platinum or higher, and they have had 20 songs take the top spot on the Hot Country Songs charts. They have also sold 28 million albums, according to Sounds Like Nashville.
Despite their split, the duo reunited in 2015 for a Las Vegas residency with Reba McEntire, according to Taste of Country. Reba, Brooks & Dunn was so successful that it was extended through 2019, and it was not uncommon for their shows to be sold out.
Brooks & Dunn went back into the recording studio for Reboot, an album featuring reimaginings of some of their old songs. The album debuted at number one on the Billboard Country Chart in April 2019, making it clear that fans were ready for new music. 
The duo was inducted into the Country Music Hall of Fame in October 2019, and Brooks was happy to make music again, per Sounds Like Nashville. "We realize how much we love this music, how fun it was to get back to singing those songs again," he said.