Here's How Much Bill Hader Is Really Worth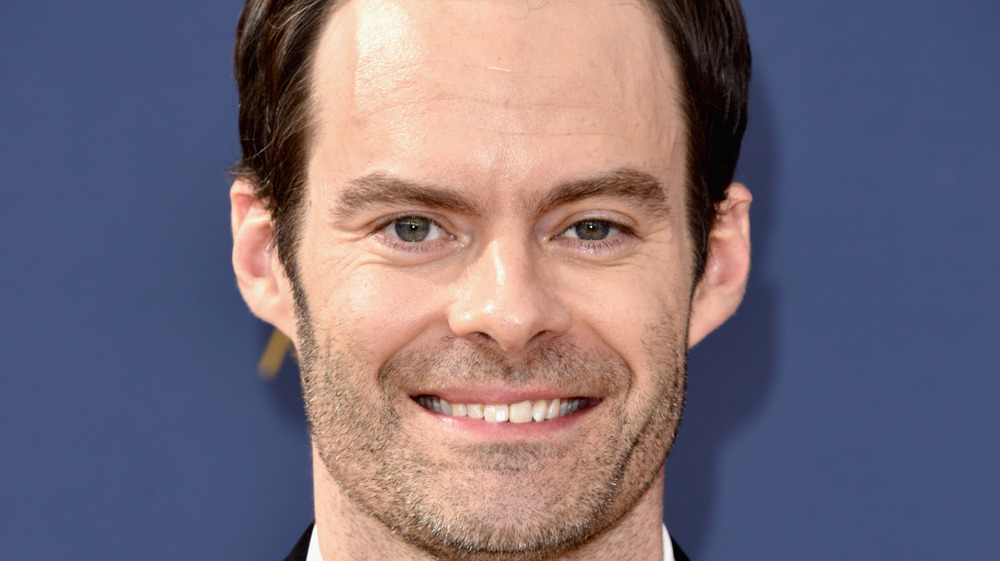 John Shearer/Getty Images
Bill Hader may have starred in Trainwreck, but his career is far from one! 
Born in Tulsa, Okla. and citing films like This Is Spinal Tap as his greatest influences, per IMDB, Hader joined the cast of Saturday Night Live in 2005, the same season Jason Sudeikis and Andy Sandberg also joined. During his eight-year stint, Hader pretty much made us laugh non-stop, from his Italian interviewer character Vinny Vedecci to his unforgettable Weekend Update club scene aficionado Stefon, prone to covering his own face (due to Hader unintentionally "breaking," or laughing during skits). That's why it was such tough news when the star left the show in 2013. "It was a hard decision, but it has to happen at some point," Hader said, per The New York Times. "It got to a point where I said, 'Maybe it's just time to go.'"
After leaving SNL, the handsome humorist proved he has what every funnyman arguably wants: range. His career since has been, in the words of Stefon, "everything!" According to IMDB, Hader "has been in six films that have grossed over 100 million dollars," including Judd Apatow's Knocked Up and Superbad. He was also Golden Globes-nominated twice for his role as the titular, conflicted contract killer on HBO's Barry. And he's starred in critically acclaimed dramas like 2014's The Skeleton Twins. 
Hader's net worth is just as impressive as his resume. Here's what it is. 
Bill Hader is worth millions and doing what he loves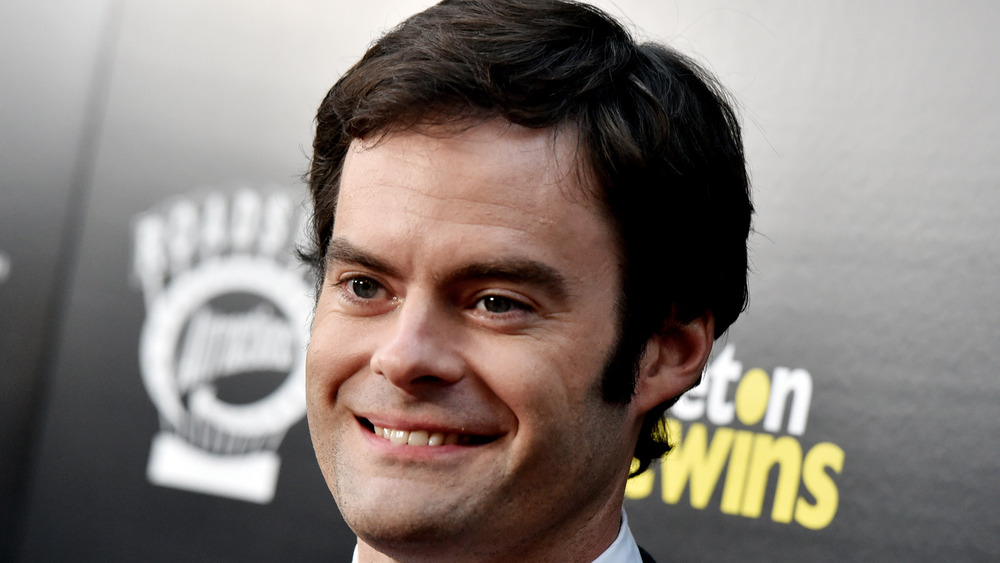 Kevin Winter/Getty Images
So what is Bill Hader's net worth? The actor is worth an impressive $12 million, according to Celebrity Net Worth. Aside from his long-acting resume, Hader has also given his voice to some impressive blockbusters. He voiced the character Fear in Pixar's 2015 film Inside Out, which grossed $858 million worldwide, per Box Office Mojo. He also starred in the horror film It Chapter Two, which (not only adds to his range) but grossed $473 million worldwide. Impressive! 
In 2006, Hader married Maggie Carey, a writer, and director, sharing three daughters together, though they finalized their divorce in 2018. In 2014, according to Variety, he and his then-wife purchased a Cape Cod-style home in Pacific Palisades, Calif. The charming estate cost the comedian $3,050,000 and spans 3,400 square feet, with 5 bedrooms and 4.5 bathrooms. In 2019, Hader upped his digs, purchasing another home in the same neighborhood, per Variety, for $4.2 million. The Villa-style house spans 4,300 square feet. He must like the area! 
"When I was on SNL, I was a bit of a basket case," Hader told Variety in 2019. "It could not have been easy on my wife at the time. I was so consumed with work and anxiety... Once our second child was born, I had to leave." He added, on the acclaimed HBO's Barry, "Every episode is different; every scene is different; every script is different... That high is why I like making this stuff."