Burt Reynolds' Net Worth: How Much Was The Actor Worth When He Died?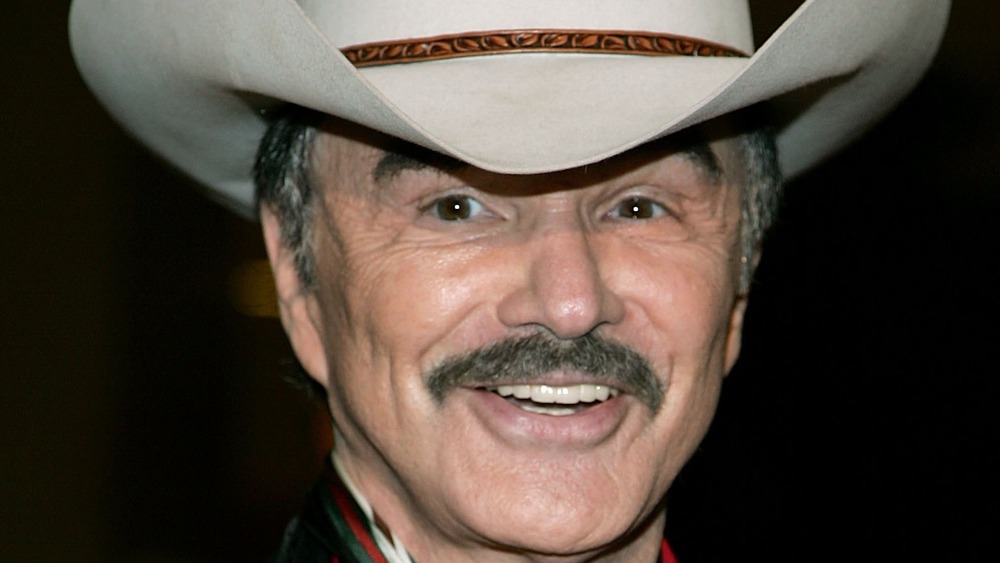 Frazer Harrison/Getty Images
The legendary bushy-mustached (and bushy-chested) Burt Reynolds is best known for major movie roles like 1972's Deliverance (his big-screen debut) and decades later, for playing the mentor in 1997's Boogie Nights. Or perhaps, he's really most remembered for Norm MacDonald's hilarious portrayal of him on Saturday Night Live's "Celebrity Jeopardy!" sketch. Regardless, with a gigantic 185 acting credits to his name, Reynolds is a larger-than-life Hollywood great. And sadly, he spent his money that way.
Though he was 82 years old at the time of his death on Sept. 6, 2018, the news was, as his niece Nancy Lee Hess told Us Weekly, "totally unexpected." 
"He has had health issues, however... He was tough," she said in a statement, per the outlet. "Anyone who breaks their tail bone on a river and finishes the movie is tough. And that's who he was. My uncle was looking forward to working with Quentin Tarantino [on Once Upon a Time in Hollywood] and the amazing cast that was assembled." Sadly, Reynolds was not able to appear in Tarantino's film, but that's not all he lost out on. 
Reynold's estate suffered a fall from grace not unlike the downward spiral of Mark Wahlberg's Boogie Nights character. It's quite a tale if you don't know it, and proves that there's a limit to lavish spending no matter how famous you are. Here's Reynolds' net worth when he died.
Burt Reynolds' net worth is a Hollywood cautionary tale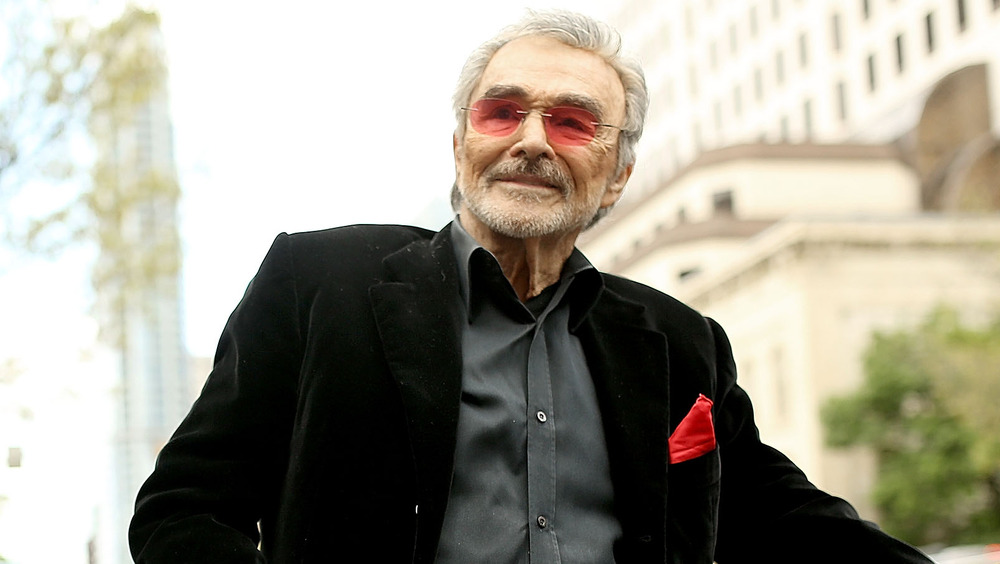 Mike Windle/Getty Images
So what was Burt Reynolds' net worth at the time of his death? That would be a mere $3 million, according to Celebrity Net Worth. They added that Reynolds' net worth "topped $60 million," during his career heights, "by his own estimation," which would be "$150 million today." So where did the money go? Unfortunately, the star fell victim to frivolous spending and financial choices that were Dukes of Hazzard-ous. 
According to The Washington Post, during his heyday, the star, "bought several mansions in Beverly Hills," and built a "huge estate in Hobe Sound [Florida]," and a "160-acre ranch in nearby Jupiter where he kept a stable of more than 150 horses." That's a lot of horses. He also bought a home in Georgia, per The Washington Post, and a "private jet" and "helicopter to match" around the time he married warring ex-wife Loni Anderson. Then, there was Po' Folks. Reynolds was convinced by country musician Buddy Killen to invest in 30 restaurants in the country cooking chain in "Texas, Louisiana and Florida," per WaPo. They tanked. "It was a comedy of errors. The service was bad, the quality of food was not holding up," Killen told the outlet. "Burt was busy making movies. I was busy making music." 
In 1997, Reynolds filed for Chapter 11 bankruptcy. "I have a lot of pride and filing Chapter 11 tears me apart," he told WaPo. He just didn't know when to stop.