The Real Meaning Behind 'Somebody Like That' By Tenille Arts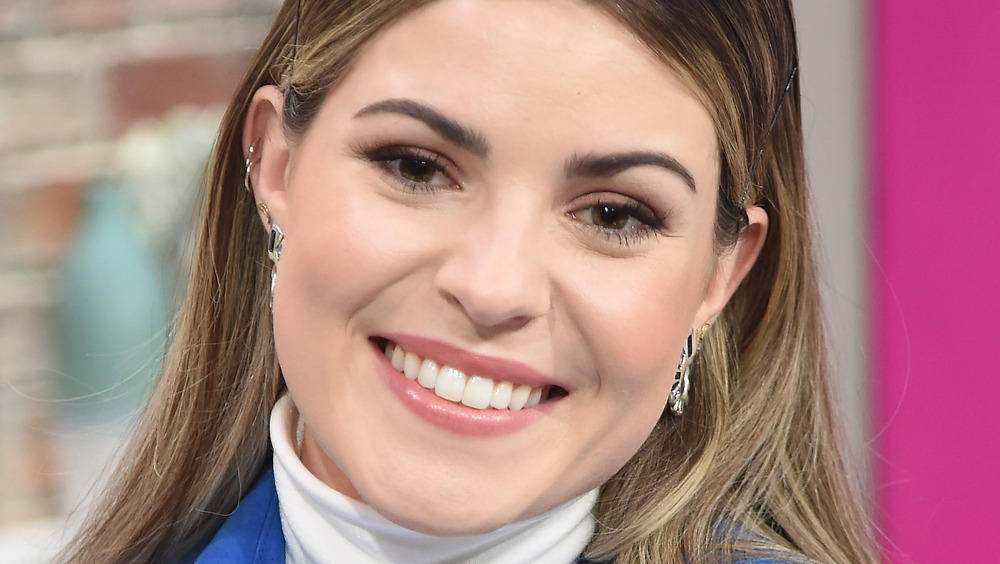 Gary Gershoff/Getty Images
Tenille Arts is making a name for herself in the country music world. The Canadian-born singer-songwriter was nominated in the best New Female Artist of the Year category at the 2021 Academy of Country Music Awards, and she credits a surprising source for her growing popularity: ABC's The Bachelor. Since early 2018, Arts has performed three times on the reality show which, as Taste of Country reports, is twice more than any other singer on The Bachelor. Arts chalks this up to perseverance, good luck, and the fact that her songs fit the show's romantic niche. 
"A couple of the songs kind of sounded like I had written them for the show," the star told Taste of Country in 2020. "They were very love-specific, like meeting somebody and letting your walls down and everything. The first time I was on the show, they just loved one of the songs that I sent in." According to the outlet, that song — titled "Moment of Weakness" — put Arts on the map after reaching millions of fans!
The singer's most recent turn on The Bachelor took place in January 2020, when she performed during Peter Weber and Madison Prewett's first one-on-one date, according to Forbes. For the romantic evening, Arts reached for one of her love songs, titled "Somebody Like That." As she told Taste of Country, the song "stopped a pattern of writing nothing but breakup songs after a bad breakup." But what else is it about? Let's take a closer look.
'Somebody Like That' champions a forever love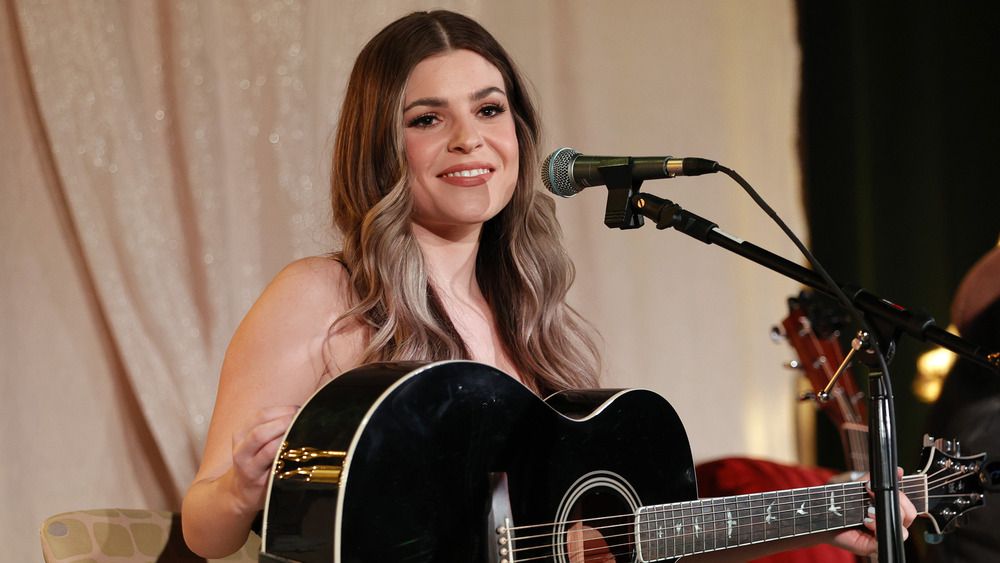 Jason Kempin/Getty Images
As the third single from Tenille Arts' second album, Love, Heartbreak, & Everything In Between, "Somebody Like That" details all the ways love can go wrong, but ultimately hinges on the promise of a love that lasts. As she sings, "The real thing won't be easy / Yeah, might take a while ... If I'm gonna love / I'm gonna love somebody like that." Arts penned the upbeat tune with Allison Veltz and Alex Kline, after experiencing a breakup that left her feeling more hopeful than sad. 
"I really didn't want to write any sad songs anymore ... [Veltz and Kline] were up for the challenge to write a hopeful love song about looking for love and not settling," the singer revealed in an interview with Songwriter Universe in February 2021.
This all-or-nothing love is inspired by the real-life love story of Arts' parents, who get a shoutout in the second verse. Despite the fact she grew up with a model of love, the singer is candid that it's "still hard" to give your heart away. Speaking to The Country Daily in December 2020, she added, "It's very hard to love without limits, because I think if you are hurt in the past by certain things, you immediately put up a wall ...for me in a new relationship, it always takes me a minute to be like, 'Why do I feel that way? Oh yeah, it's because this happened in the past.'" Here's to hoping Arts finds her "Somebody"!