This Was Kelly Ripa's Most Embarrassing Interview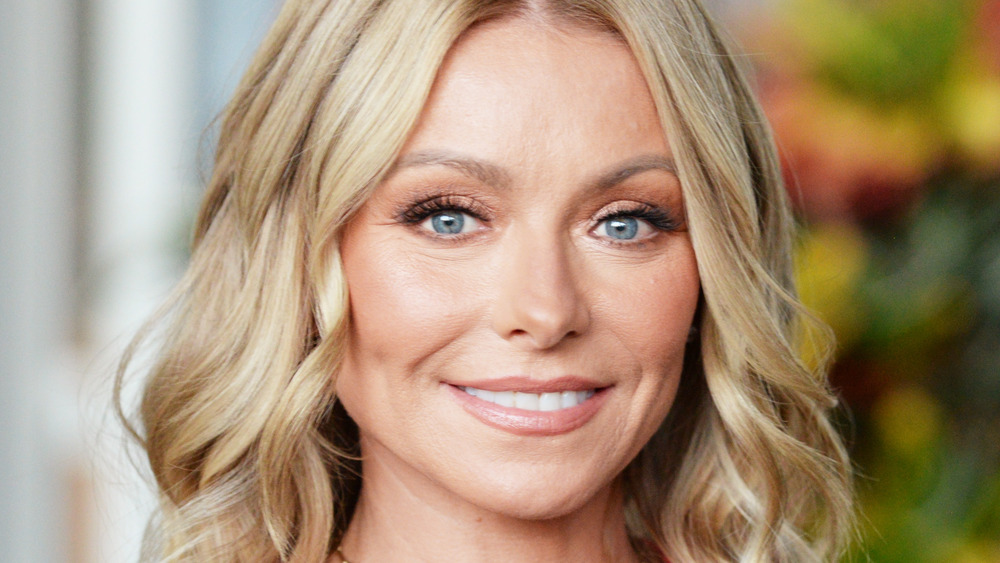 Vivien Killilea/Getty Images
Kelly Ripa has been a fixture on the daytime talk show Live since 2001, where she has been seated alongside co-hosts Regis Philbin, Michael Strahan, Ryan Seacrest, and a slew of guest hosts. Over the past two decades, the former All My Children star transformed into a seasoned TV host right before viewers' eyes, but it hasn't always been easy — and it's sometimes even awkward!
Not only has Ripa dished about her sex life with husband Mark Consuelous, but she has totally embarrassed her kids on camera with personal stories about them. Even her co-stars haven't been immune to her sassy style. In 2016, Ripa awkwardly brought up her then-co-host Strahan's divorces on air, according to CinemaBlend. The uncomfortable exchange came just after Strahan announced he was leaving Live! with Kelly and Michael for a more high-profile spot gig on Good Morning America — news that Ripa was not told about beforehand and that greatly annoyed her.
More recently, Ripa tried to get some scoop out of Selena Gomez during the star's pitstop to the Live studio, but the pop princess was distracted and not into being interviewed. Some viewers described the interview, during which Gomez talked about getting stung by a bee, as "almost awkward to watch," per Ace Showbiz.
Of course, much of this pales in comparison to Ripa's all-time worst interview when she totally botched a question meant for a highly esteemed Oscar-nominated actor.
Kelly Ripa's worst interview gaffe left a major Hollywood star very confused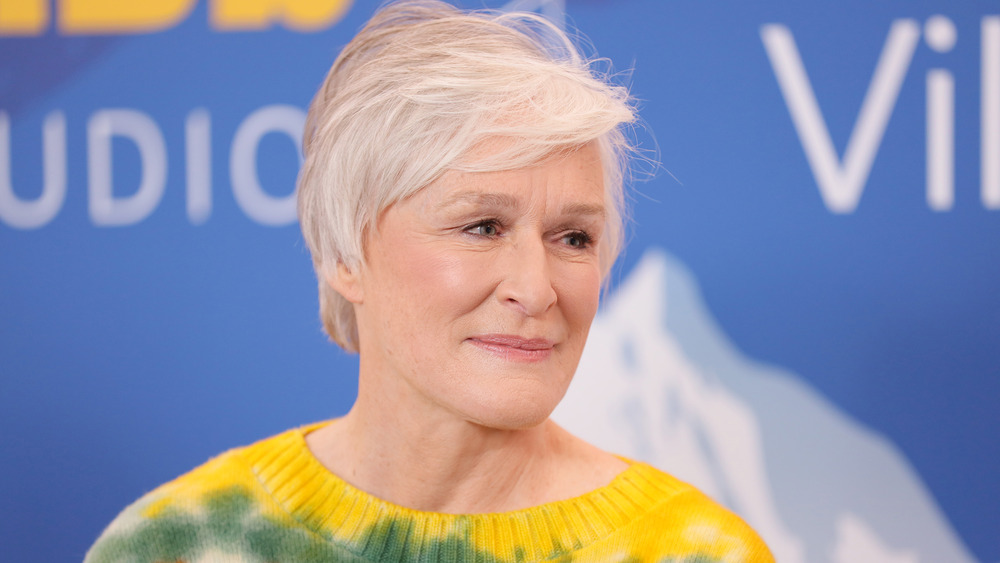 Rich Polk/Getty Images
Kelly Ripa opened up about her most embarrassing on-air incident, and it had nothing to do with Mark Consuelos, her kids, or her co-stars. During a 2017 appearance on Bravo's Watch What Happens Live, Ripa recalled the time she mistakenly asked award-winning star Glenn Close an inane question after misreading a cue card. Ripa said her poor eyesight was to blame.
"The reason I have glasses is because, and it goes back some time, Glenn Close was on the show, and I asked her how long she had been the mayor of Connecticut," she told host Andy Cohen, per Best Life Online. Ripa explained she misread the cue card because she simply couldn't see it, leaving Close completely confused about her line of questioning. "She looked at me and said, 'What the hell are you talking about?'" Ripa revealed. "And I said, 'I don't know, I know you're not the mayor of Connecticut, but I can't see what the card says.'"
Live co-host Ryan Seacrest called the mistake "such a great moment," but Ripa was mortified. (She has since admitted to Variety that it took her "years" to get comfortable in the hosting chair, noting that Seacrest is "so polished" and she's "so not." ) As for Close, she must not have been too put-off by the mistake. Her IMDb page notes that she has made 10 appearances on Live since Ripa has been a co-host, including twice in 2020.