Home Town Stars Ben And Erin Napier Share Exciting News
Home Town couple Ben and Erin Napier give us all the good feels every time they reveal a house redo on HGTV. The married pair is smitten with each other and their daughter, Helen Napier, who is just 3 years old. 
In case you need some catching up, Ben and Erin are fixer uppers, house flippers, and generally sweet people, in the vein of Chip and Joanna Gaines, who love giving charming old towns a makeover. When the reality show began in 2016, they restored Southern homes in their hometown of Laurel, Miss., per Country Living. The show is currently in its fifth season, and a new spin-off called, Home Town Takeover, according to People, is set to begin on May 2, 2021. The latter show follows the pair as they take on some historic homes in Wetumpka, Ala.
As if that isn't enough news to digest, Ben and Erin made a stunning announcement on Home Town on April 11, 2021. They also talked with People in an exclusive interview.
Ben and Erin Napier are grateful they kept a secret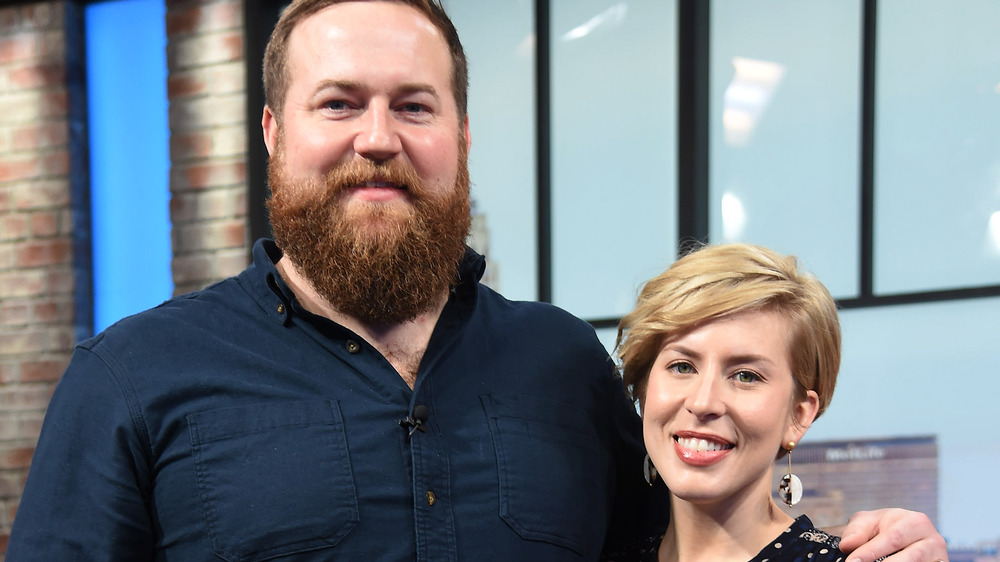 Gary Gershoff/Getty Images
HGTV stars Erin and Ben Napier are expecting their second child. The couple made their announcement in the April 11, 2021 Home Town episode. They also shared that Erin is due in May and that the new baby is a girl. The couple was also excited for Ben's brother, Jessie, and his sister-in-law, Lauren, who are expecting a baby too. In the heart-warming episode, Ben helped Jessie build a crib for the soon-to-be youngest addition to the Napier family.
In an Instagram post, Erin wrote, "Just like Helen did, her little sister has made it easy to keep her secret by being tiny even now, and I'm deeply thankful that we've had almost 8 months of keeping this our news just for our family and close friends." She added, "Last spring, I put away the changing table supplies because I no longer had an infant... then I cried because I thought how lonesome Helen must feel up there in her crib beside an empty room every night." 
However, the 3-year-old will now have to share! Ben also told People that "the last six months of 2020 really, you know, it was rough. It's all a blur." However, Erin was "glad somebody was filming all of it." And now that their little one is on her way, we're sure they're counting their blessings as their family expands.