Lamar Odom Speaks Out About DMX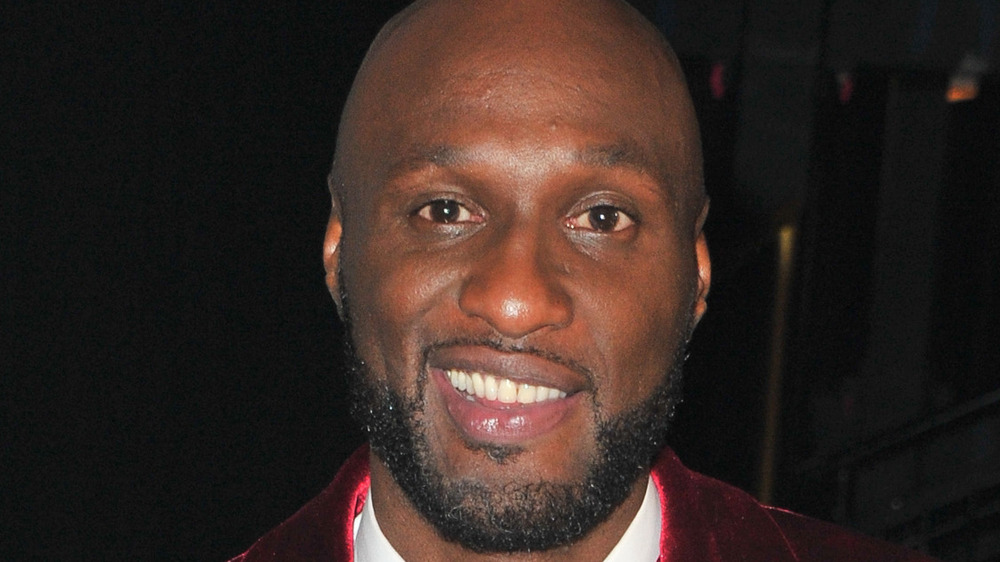 Allen Berezovsky/Getty Images
The following article includes mention of substance abuse.
The idea of being a celebrity has its pros and cons — however, one of the many cons is the lack of compassion for those who have battled with drug addiction and mental health issues. Several celebrities have faced cruel commentary as they battled personal issues, such as late hip-hop legend DMX. DMX, born Earl Simmons, died on April 2, 2021 after an overdose left him in a "vegetative state." He was 50 years old.
In 2020, the three-times Grammy-nominated rapper spoke out about his first experience of crack by his mentor at the age of 14. "I hit the blunt and ... I was no longer focused on the money. I've never felt like this, it just f–ked me up. I later found out that he laced the blunt with crack," DMX explained on Talib Kweli's People's Party podcast. "Why would you do that to a child? He knew I looked up to him. Why would you do that to somebody who looks up to you? A monster was born. I wouldn't do that to my worst enemy. Especially to someone that you supposedly love."
Celebrities gathered on social media to send their condolences and pay tribute to the "Ruff Ryders Anthem" crooner. The tribute that caught our attention came from former NBA player and reality star Lamar Odom. Odom addressed their mutual struggles with addiction in a touching note via Instagram. Here's what he had to say about DMX.
Lamar Odom pays tribute to DMX and discusses addiction in new post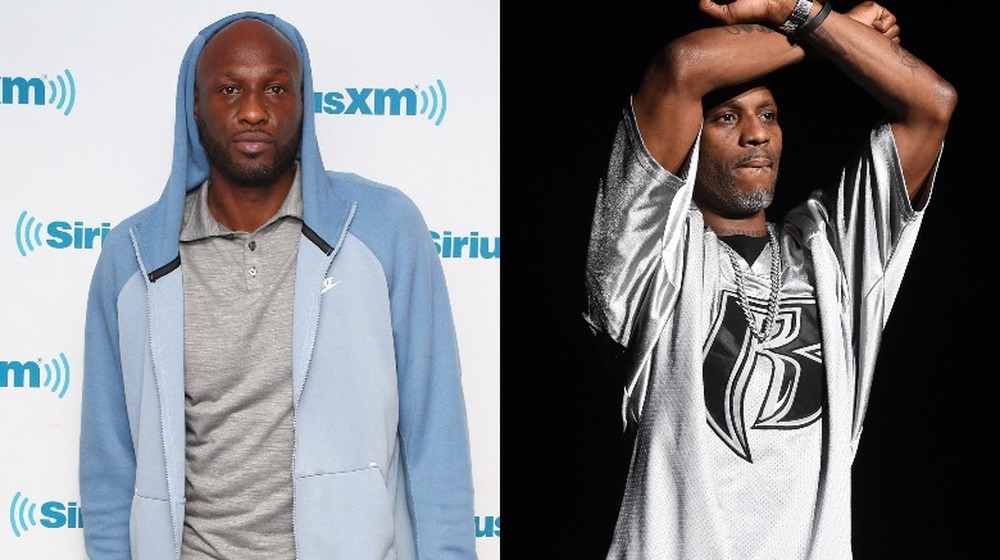 Getty
Following the tragic death of DMX, Lamar Odom took to social media to share a few words about the rapper. The former athlete, who also battled drug addiction, acknowledged parallels between himself and the rapper's struggles.
"My brother, the fight is over you gained your wings ~ you changed the rap game, one of the greatest to ever do it. Your death will bring life to so many of us celebrities who are ridiculed publicly but suffer silently with the struggle of addiction," Odom wrote. "Mental Health Awareness is a must in our communities and maybe now after losing another G.O.A. T we can create real platforms with real solutions to address this, we can't lose another DMX. Fly high my guy."
Both DMX and Odom, who are New York natives, dealt with substance abuse for years. In 2015, Odom nearly died of a drug overdose at a Nevada brothel that left him comatose, per Page Six. In an interview with Kevin Hart in 2018, Odom reflected on the severity of his hospitalization. "All my doctors that see me say I'm a walking miracle," he said. "I had 12 strokes and six heart attacks when I was in a coma."
Odom further discusses his battle with drug addiction in his 2019 memoir, Darkness to Light. 
If you or someone you know is struggling with substance abuse and mental health, please contact SAMHSA's 24-hour National Helpline at 1-800-662-HELP (4357).