Lamar Odom's Biggest Regret About His Marriage To Khloe Kardashian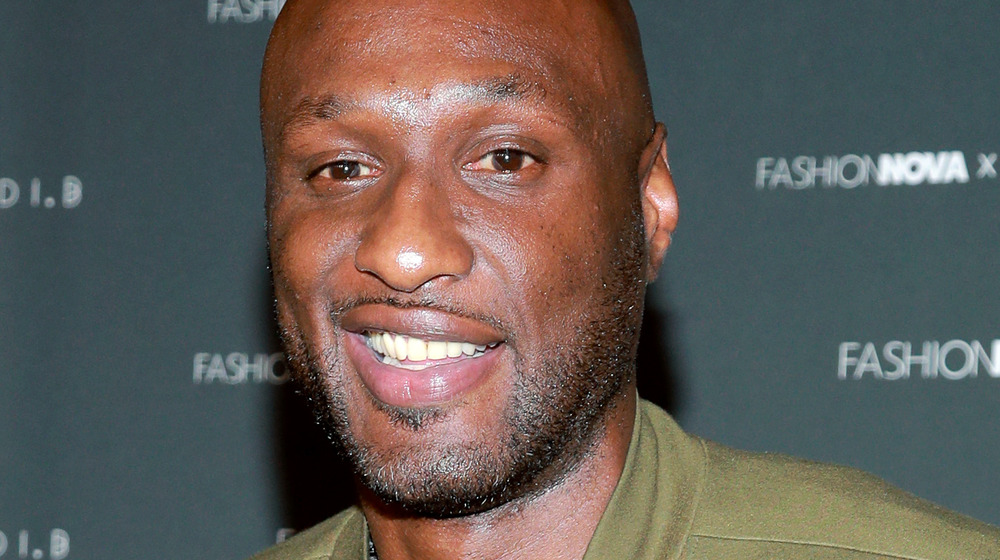 Rich Fury/Getty Images
Lamar Odom and Khloé Kardashian had an intense relationship. The former basketball player and the Keeping Up With the Kardashians star met in August 2009 during a party for his teammate Ron Artest, according to Bleacher Report. Just weeks later, the couple tied the knot at a private residence in Beverly Hills, as People reported at the time.
Lamar and Khloé continuously made headlines throughout their marriage for its ups and downs, many of which were lived publicly during the two seasons of the E! reality TV show Khloé & Lamar in 2011 and 2012. The former NBA player has admitted to "having multiple affairs with different women" and hiding his drug use from his ex-wife, according to Sports Illustrated. In 2013, Khloé ultimately filed for divorce. However, she put it on hold when Lamar was found unresponsive at a brothel in Nevada following an overdose in 2015, as CNN noted. He has credited Khloé with helping him recover from the near-fatal event.
"She was my angel," Lamar said in 2019, according to BuzzFeed News. "When I woke up out of the coma, my memory was terrible and I couldn't walk or talk, and just her spirit, always being there, her bringing pictures of my mother, my grandmother, just to help me bring my memory back."
Khloé refiled for divorce one year after Lamar's overdose, and their separation was finalized in December 2016. The Good American founder has moved on, but Lamar appears to have a lot of regrets about his marriage. Keep reading to learn more.
Lamar Odom wishes he had never cheated on Khloe Kardashian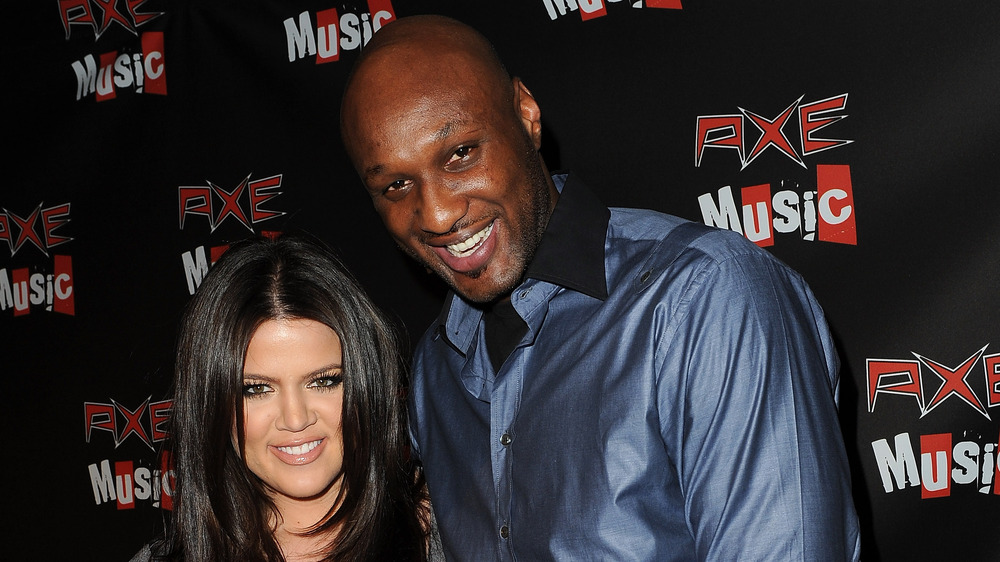 Michael Buckner/Getty Images
Lamar Odom often speaks candidly about his marriage to Khloé Kardashian. In an interview on The Morning Hustle radio show, which aired in February 2021, the former Los Angeles Lakers star said that, if he could go back in time and redo a year of his life, he would go back to 2009. That is not only the year he met and married Khloé, but also the year he began to be unfaithful to her, he told the hosts — a decision he wishes he could take back, according to the clip.
"I would probably say it was the first time I decided to cheat on Khloé," Lamar said. "I would rewind that back and take those things back and never let that happen."
This isn't the first time Lamar has spoken about his regrets over his whirlwind romance with the reality TV star. He shared an Instagram post in early March 2021 that included a clip of their wedding shown on Lamar & Khloé, admitting that he stills gets "emotional" watching old footage from their time together. In the caption, Lamar thanked his ex-wife and her family "for taking me in and loving me without judgement – y'all gave me family and for that I am forever grateful."