The Real Reason Lamar Odom Is Getting Emotional Over The Kardashians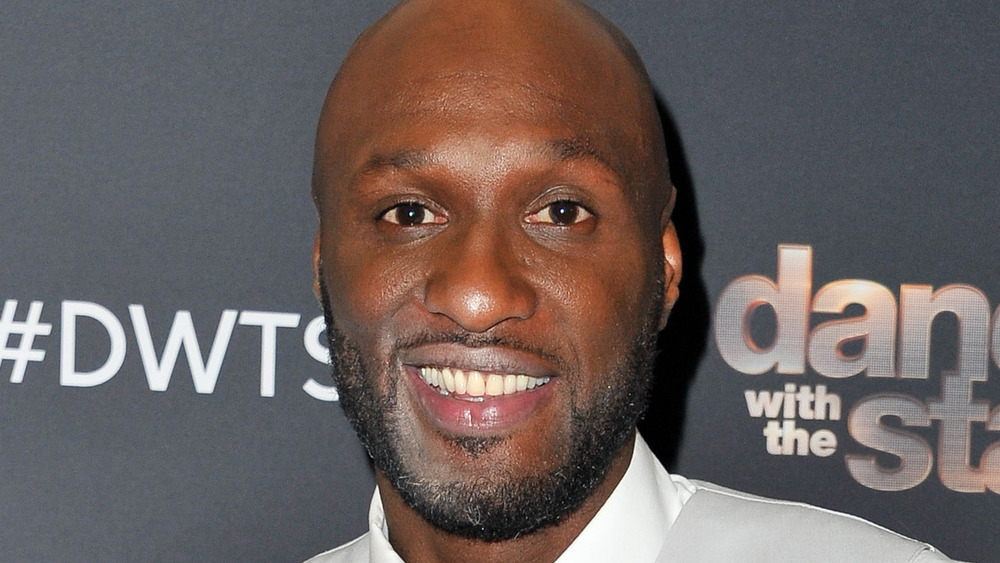 Allen Berezovsky/Getty Images
Lamar Odom has expressed his regrets over his failed marriage to Khloe Kardashian multiple times. The couple got married in 2009 after just a few weeks of knowing each other, via OK Magazine. Khloe filed for divorce twice, with the two finalizing their split in 2016, one year after Odom recovered from a near-fatal drug overdose, which brought the former couple back together — Khloe even called off their divorce during the time. 
But, as she later told People, reconciliation wasn't on the table. "There are too many other important things, too many medical things. It's not even in our brains thinking about us as a couple or having a relationship right now," she shared. "I believe when you love someone, you are allowed to love from afar. You don't have to be with that person in order to love him."
That same year, Khloe moved on from Odom with another NBA player, Tristan Thompson, per Harper's Bazaar. Odom, however, continued to express his regret for having cheated on the Keeping Up With The Kardashians star during their marriage, which, coupled with the drug addiction, was the reason for their divorce. However, if Odom could change anything in his life, it would be cheating on Khloe. "I wish I could have been more of a man," he told People in 2019. "It still bothers me to this day. But regret is something we have to learn to live with." In 2021, Odom still feels similarly. 
Lamar Odom gets "emotional" over Khloe Kardashian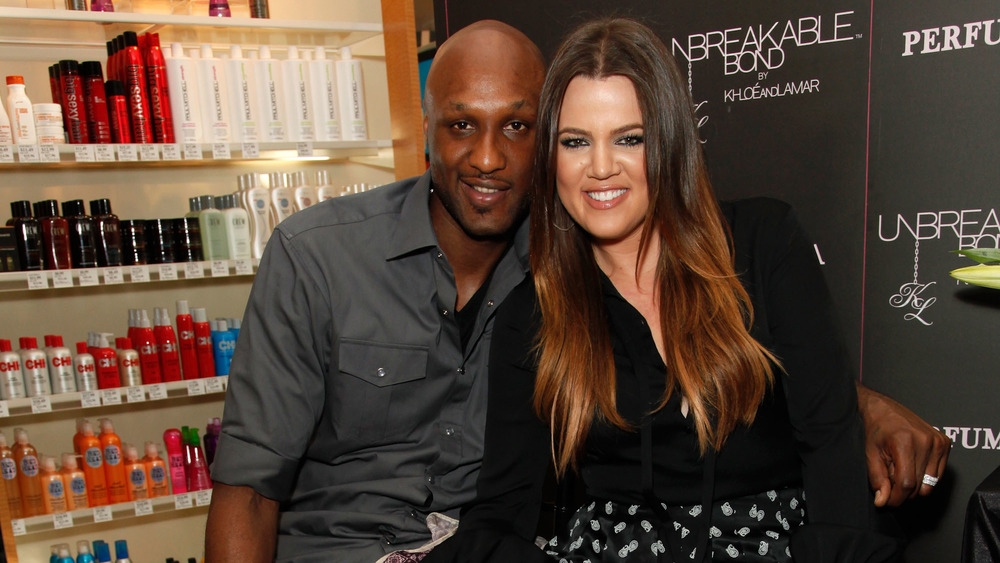 Imeh Akpanudosen/Getty Images
Lamar Odom continued to share his regrets over his dissolved marriage to Khloe Kardashian. The NBA champion opened up about wanting to change the trajectory of his relationship with the Revenge Body star when asked if he could go back and relive a moment from his past. "I would probably say it would be the first time I decided to cheat on Khloe," he revealed on The Morning Hustle radio show in February 2021. "I would rewind that back and take those things back and never let that happen." He went on to credit Khloe for being "a good woman."
The following month he expressed the love he still has for his ex-wife by sharing a video on Instagram that showed him watching old episodes of Khloe & Lamar. "My show with my ex wife," he captioned the video, going on to thank Kris Jenner, Khloe, Kim, Rob, and Kourtney Kardashian "for taking me in and loving me without judgement – y'all gave me family and for that I am forever grateful." In the video, the former LA Lakers player thanked Khloe and her family for helping him "cross over" into reality television. "I'll never forget that I got married on TV," he shared. "I get a little bit emotional watching it." The sweet shoutout to his ex was Odom's latest attempt at showing Khloe how much he misses her. Meanwhile, Khloe is busy planning baby number two with Tristan Thompson.