The Real Reason Lamar Odom's Fiancee Called Off Their Engagement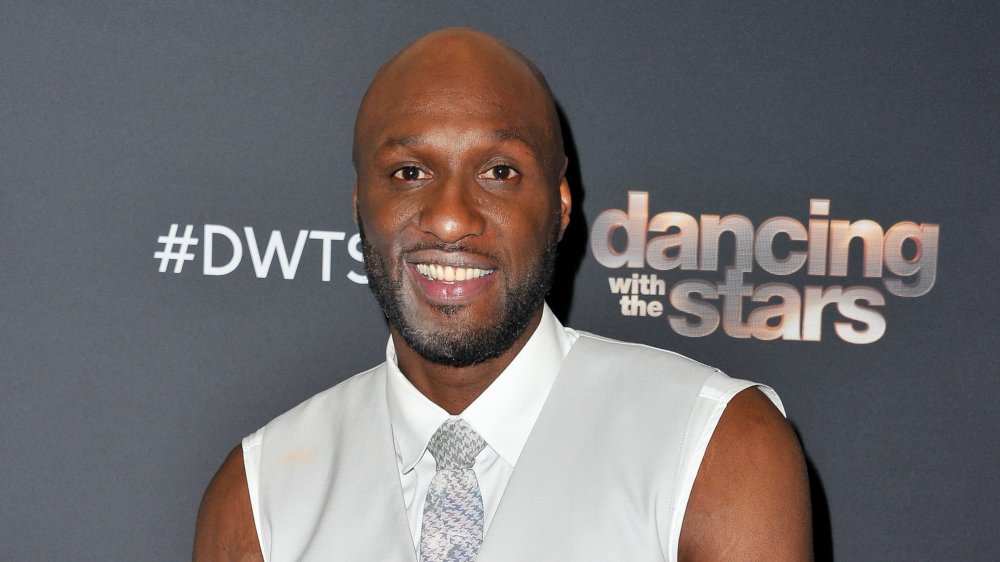 Allen Berezovsky/Getty Images
After his highly publicized divorce from Khloé Kardashian, it seemed that former NBA player Lamar Odom had finally found The One in Sabrina Parr, a personal trainer. But the two have called off their engagement, per a new People report, and it appears that it wasn't a totally mutual decision. Odom and Parr were first spotted together publicly in August 2019, per Us Weekly, and he was not shy about sharing his newfound love on Instagram.
Odom wrote a since-removed post about finding love and followed it up by writing to fans, "My post goes out to the new leading woman in my life, that I'm gonna tell everyday how beautiful she is, from the inside out. Thanks @getuptoparr for teaching me what real self value means. It changed my entire mindset." The two were engaged three months later in November 2019 and set their wedding date for Nov. 11, 2021, per Us Weekly. Odom has a tendency to move quickly, having married Kardashian just a month after meeting her in 2009. 
The couple announced their engagement on social media, with Odom debuting a tattoo of Parr's lips on his neck and Parr captioning another since-removed picture on Instagram, "We've both experienced many relationships. Been married, divorced, you name it, we've been through it... But this right here will be our LAST DANCE! Can't wait to marry you big man." But just a year ahead of their Miami wedding date, Parr announced that she and Odom were parting ways.
Sabrina Parr can 'no longer' be by Lamar Odom's side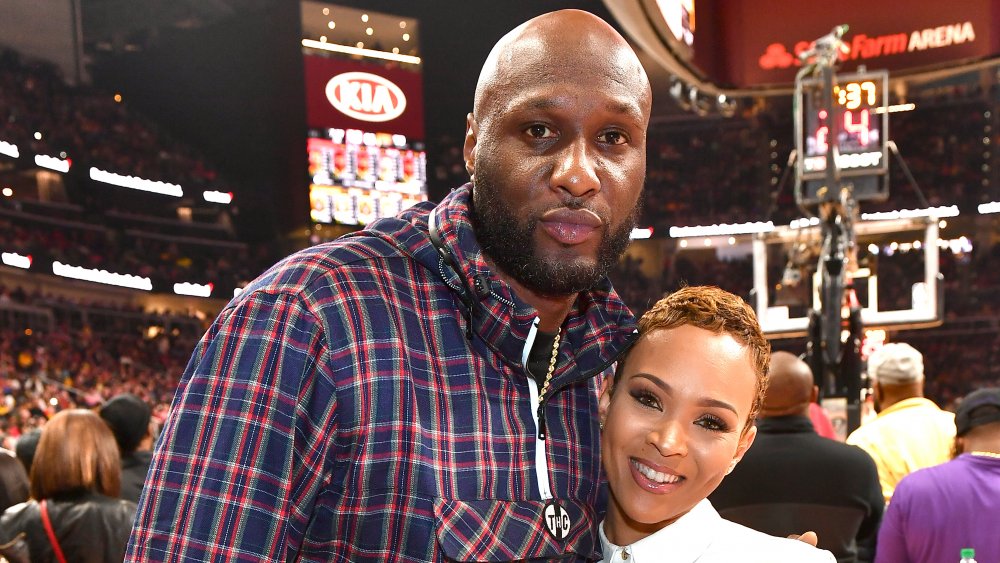 Paras Griffin/Getty Images
In early November 2020, Sabrina Parr went on Instagram to tell her followers that she and Lamar Odom had called off their engagement. Per People, she said, "Y'all know I'm honest and transparent so I have to be the first to let you guys know that I am no longer engaged to Lamar. This has been a difficult decision for me to make but it is the best for myself and my children." The mother-of-two added, "Lamar has some things that he alone has to work through," and that while she loved him "dearly," she was "no longer able to be by his side while he seeks the help he so desperately needs."
Longtime fans of Odom's know that he has struggled with substance abuse issues in the past, though Parr didn't specify what "things" or type of "help" he needs at this time, so it could be anything. Still, she concluded her post saying that she wished him all the best and urged people to pray for "everyone involved," so it sounds like they've been through some rough times even though they've only been together for over a year.
While it's sad that the two are splitting ways — maybe just for now — hopefully both Parr and Odom get the space and time they need right now.