Lamar Odom Is Out Of Rehab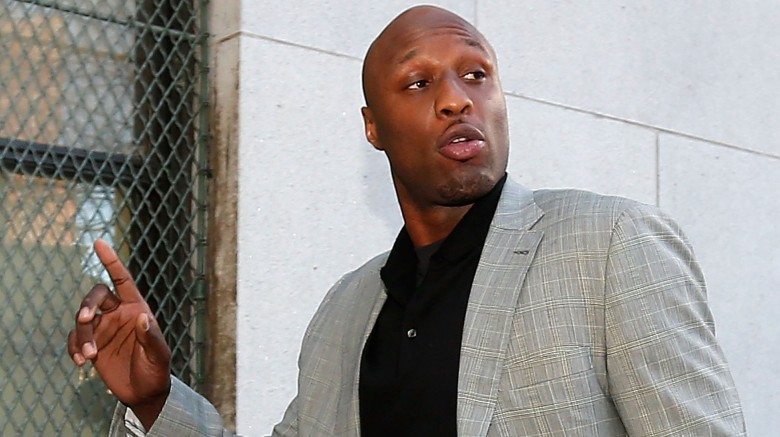 Getty Images
Lamar Odom is out of rehab and feeling better than ever.
Odom, 37, checked into rehab in December 2016. At the time, a source told E! News, "It was his own decision. He wanted to work on his mental and physical health for the next chapter of his life. He has not fallen off the wagon, but he understands the importance of maintaining his sobriety."
Odom will document his recovery on The Doctors, as well as on a potential series of his own. He told TMZ he may do a reality show and called the experience "awesome" and "life-changing," adding, "I learned a lot." He also noted that he hasn't spoken to any of the Kardashians lately, but added, "I'll speak to my ex-wife. We're cordial."
In October 2015, Odom suffered a near-fatal overdose at a brothel in Nevada, leaving him hospitalized for months and causing estranged wife Khloe Kardashian to temporarily call off their divorce in order to care for him until he recovered.
Odom has long struggled with addiction. When Odom was spotted at a bar in March 2016, a source told E! News that he "was literally his way of trying to gain some semblance of a normal life. He wants to try and get out there a little more and get back to a regular schedule." In May 2016, he was spotted drinking what appeared to be alcohol at a mall in the afternoon. In July 2016, he reportedly spent $2,000 on booze and dancers at a strip club and was later booted from a flight after vomiting twice before the plane took off. In October 2016, Odom reportedly downed a vodka cocktail while out to dinner with his kids.
John "Doc" Fuller, who aided Odom's family when they attempted an intervention in July 2016, believes that the former NBA star was focused on his recovery in order to be there for his kids.
"Lamar is trying very, very hard to be a father," Fuller told Page Six when Odom checked into rehab. "He's doing his best to not repeat the mistakes that he's made in the past. His children have been willing to trust him through the process. Over a period of time, that relationship is going to get stronger and stronger."