Lamar Odom To Star In Reality Show About His Recovery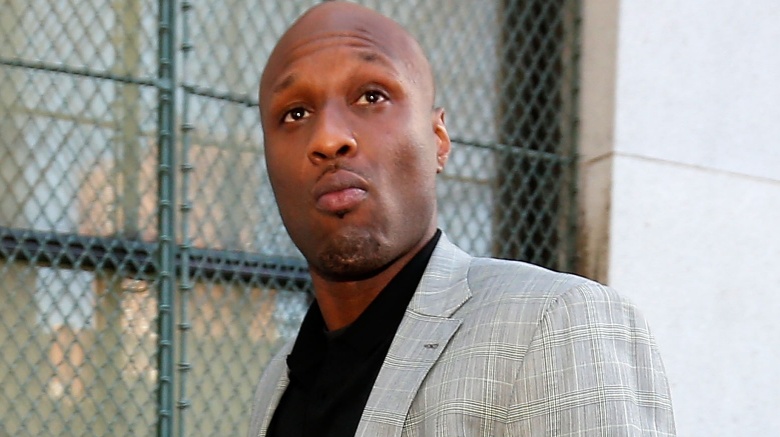 Getty Images
Former NBA star Lamar Odom will document his rehabilitation from substance abuse in a new reality series, reported Us Weekly.
Odom suffered from a near-fatal drug overdose in October 2015 at a Las Vegas brothel, prompting estranged wife Khloe Kardashian to care for him until he could successfully and safely live on his own.
News of the TV show comes on the heels of Odom, 37, voluntarily entered rehab in early December 2016 after a long struggle with drug and alcohol abuse. TMZ reported Odom wanted to check in before his late son Jayden's birthday. Jayden was born Dec. 15, 2005, but died in June 2006 of sudden infant death syndrome. Odom reportedly feared that his son's birthday would trigger him to abuse as a coping mechanism for his grief. Jayden was Odom's third son with ex Liza Morales. They also share daughter Destiny, 18, and son Lamar Odom, Jr., 14. Sources told TMZ that Odom is also still struggling to cope with the finalization of his divorce from Kardashian. The troubled athlete is reportedly aiming for a 60-day stay at a San Diego, Calif. facility.
As Nicki Swift previously reported, sources believe Odom has not started using again, though some insiders have claimed he may have had some hiccups in his sobriety. "It was his own decision. He wanted to work on his mental and physical health for the next chapter of his life. He has not fallen off the wagon, but he understands the importance of maintaining his sobriety," an source told E! News. "He is doing well. He is determined to stay on the straight and narrow [path] and wants to be the best father he can possibly be and he is doing the work required to achieve that...It is not easy, but he is focused and determined."