The Untold Truth Of Lamar Odom's Girlfriend, Sabrina Parr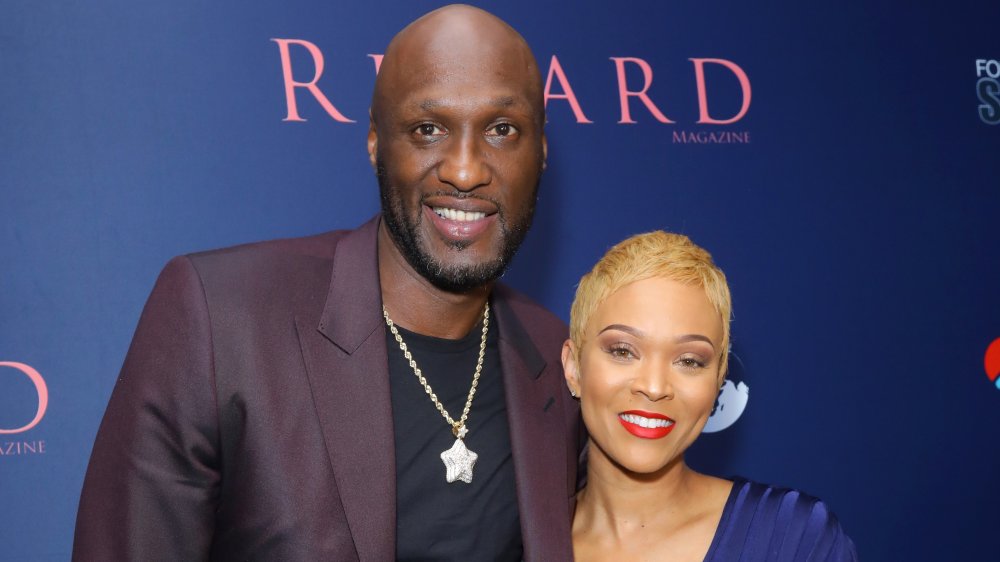 Jc Olivera/Getty Images
Even though Lamar Odom had a pretty successful career in the NBA — he played professionally from 1999 until 2014 — over the years, Odom's name has become less associated with sports and more associated with controversy. He was definitely recognized throughout his professional career, helping his team win NBA championships in 2009 and 2010 in addition to scoring an NBA Sixth Man of the Year award in 2011. However, Odom's personal struggles overshadowed many of those achievements.
The 6-foot-10, 230 pound athlete made headlines after he tied the knot with reality star Khloé Kardashian in 2009 (one month after meeting at a party, per People.) Needless to say, their marriage was highly-publicized. Odom went through many trials and tribulations, struggling with drug and alcohol abuse during his marriage, which ultimately negatively affected his basketball career, brief reality TV career, and relationship. Khloé and Odom ultimately called it quits in 2016.
After many career turns and a scandalous autobiography, Darkness to Light: A Memoir, the former NBA star eventually found love again with fitness trainer Sabrina Parr. After making their relationship Instagram official in August 2019, Odom got down on one knee in November of the same year, per People. Now, the couple is apparently living out a Love & Basketball-themed happily ever after.
Sabrina Parr supported Lamar Odom during his darkest times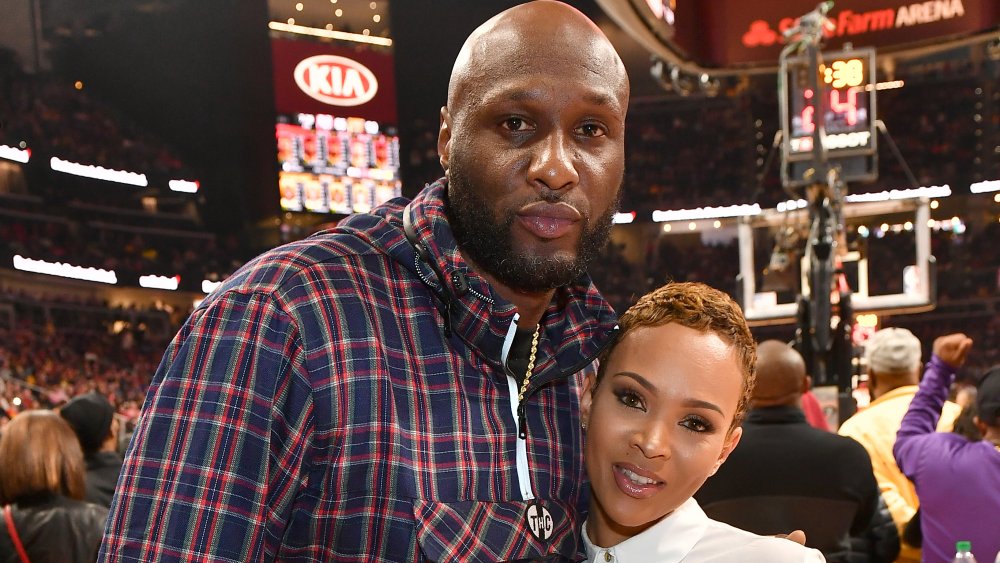 Paras Griffin/Getty Images
Once Lamar Odom began appearing regularly on episodes of Keeping Up With The Kardashians — he also starred in the short-lived Khloé & Lamar — his issues with the limelight, drugs, and cheating allegations seemingly took center stage. As he wrote in his memoir, per a May 2020 Republic World article, "I could not handle the potentially lethal cocktail of the spotlight, drug addiction, a diminishing basketball career, and infidelity. Oh, did I mention the paranoia, anxiety, depression, hangovers, withdrawal, and rejection?"
In his relationship with Sabrina Parr, it seems like those heavy times are behind him. Odom credited much of his strength to his fiancée being the best support system. In a since-deleted Instagram post from January 2020, Odom gushed over Parr, writing (via Stylecaster), "She got my back even when she in front of me!! This women [sic] right here is my BackBone!! She's what's necessary, I'm amazed by her strength and grace everyday," he wrote. 
Odom continued: "I ain't trying to sound like a sucka but idc this what she do to me. Best woman I've ever had!!! Never thought I could ever be with one woman, she took that desire away from me real talk it's all about you @getuptoparr !! Parr-Odom type s**t!!." 
Was this a diss to former wife Khloé Kardashian? Apparently, many fans thought so.
Lamar Odom changed his entire lifestyle to make their relationship work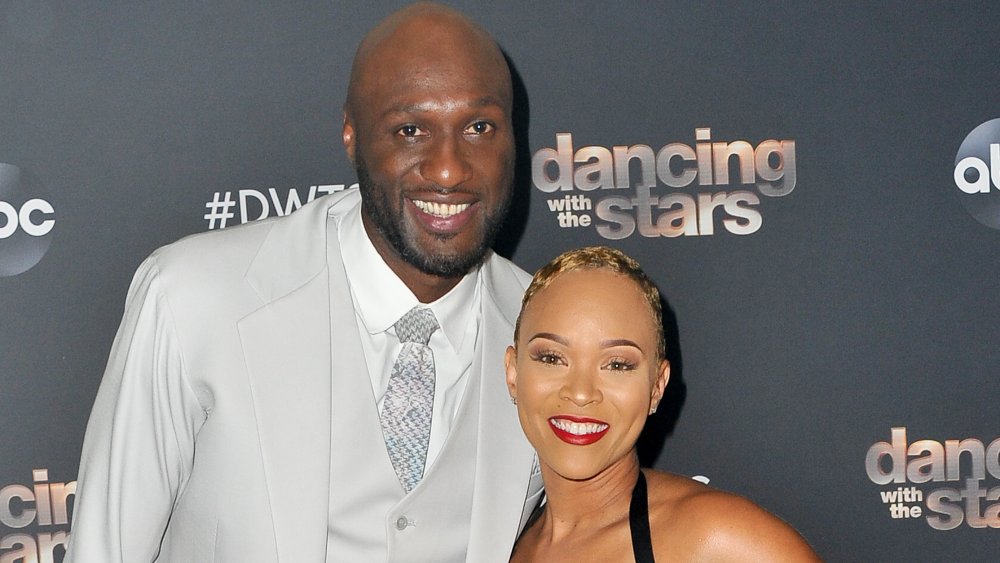 Allen Berezovsky/Getty Images
To celebrate one year of a seemingly blissful relationship, Sabrina Parr wrote a touching essay on Instagram in June 2020 accompanied by a before and after-esque set of photos. The first shot was "the very first pic that was ever taken of [them]," and the second one was from the couple's first date. In the caption, Parr detailed the many sacrifices Odom made for their relationship, including letting go of multiple women and an unhealthy diet.
"I didn't want a man living in my place. I didn't want to have sex with him. I didn't want to date a man that dealt with multiple women. I didn't want to date a man that was so self absorbed that he couldn't tap into my interest and activities," she wrote. "So you know what Lamar did? He moved to Atl and rented an air bnb for him to stay in."
Parr continued: "He met me at the gym everyday to workout with me and even started trying all my healthy smoothies and food. He changed his phone number and cut off contact with previous women." She called the year-long relationship "extremely adventurous and imperfect" with notes of looking forward to a bright future.
Odom's lady love also shared a bit of relationship advice for women: "Set your boundaries and stick to them! If they want you, they will respect them and stick around. If not, they aren't the right one for you anyway!"