50 Cent Reacts To Diddy Being Seen With His Ex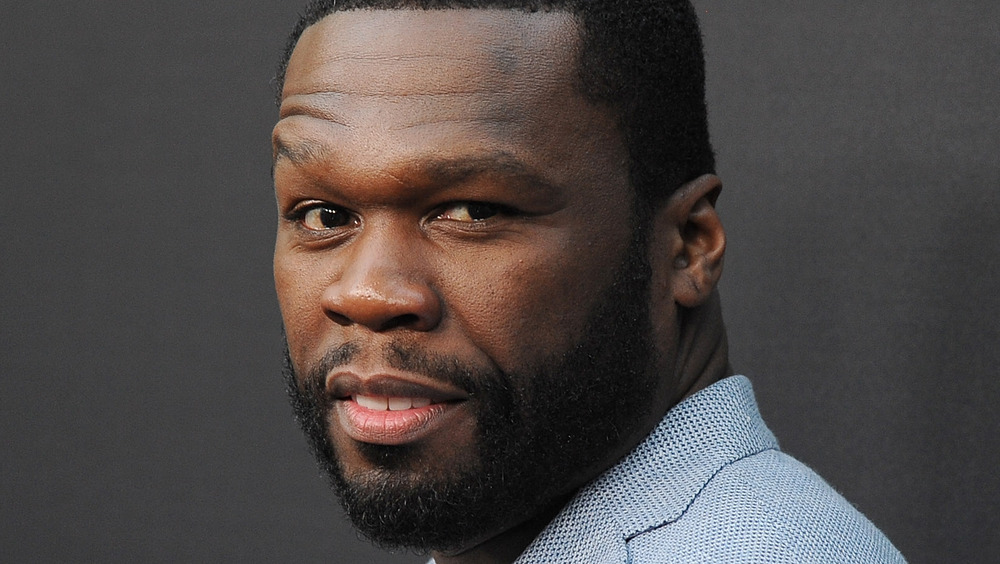 Angela Weiss/Getty Images
The following article includes allegations of domestic abuse.
50 Cent has responded to recent pictures that show his ex Daphne Joy with the rapper Sean Combs, commonly known as Diddy.
Model-actress Joy has a long and complicated history with 50 Cent, according to Complex. The pair began dating in 2011 and Joy gave birth to a son named Sire a year later. Then in 2013, the "Candy Shop" rapper made headlines when he was charged with domestic violence following an incident where he allegedly kicked Joy and vandalized her bedroom. 50 Cent was ultimately sentenced to three years of probation.
Now the model has been spotted getting close to Diddy in a series of paparazzi photos, which were taken in Miami. Neither of them has confirmed the status of their relationship yet. But since 50 Cent has a famously turbulent relationship with both Joy and his fellow rapper Diddy, fans assumed he would have something to say about this unexpected development. And they were right.
50 Cent and Diddy have clashed before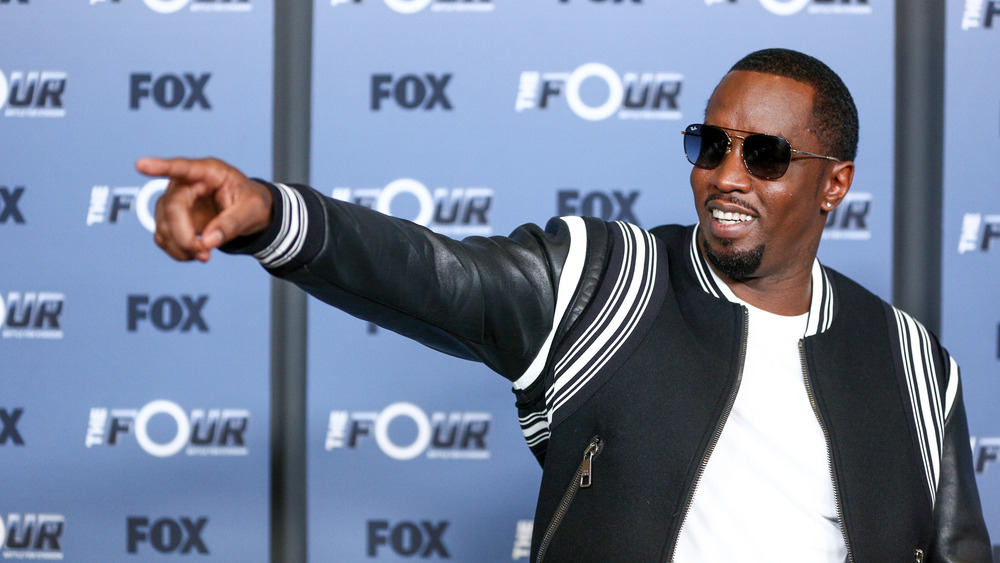 Rich Fury/Getty Images
50 Cent denied "giving a f**K" about Diddy and Daphne Joy's possible connection in an expletive-filled response on his Twitter.
The rapper shared an image of the two together, accompanied by the text, "50 Cent's Baby Momma Spotted Out With Diddy." He posted a wide-eyed emoji in his tweet before writing, "Nah me and puff fight over business s**t, If he like the girl, he like the girl. I don't give a f**k."
Diddy and 50 Cent first fell out over "business" in 2005, as Complex observed, as the "In da Club" rapper wanted to buy Mase out of his contract with Bad Boy Records. 50 Cent reportedly was not happy with Diddy's suggested price and the two have since fought over topics like the death of Notorious B.I.G., per NME.
50 Cent, who has been embroiled in many celebrity feuds over the years, called Diddy "a sucker" in a 2014 interview with GQ magazine. He was also criticized in 2017 for a homophobic Instagram joke at Diddy's expense. "Sorry I can no longer help you guys, soon you will all be gay and happy," 50 Cent wrote at the time. "You are all now left under leadership of PUFFY DADDY. Report to the nearest rainbow."
He seemingly does not seem bothered by Diddy dating the mother of his child, however, and Diddy has similarly urged fans on his Twitter to "let go of the stress, let go of any anxiety, do whatever the f**k you wanna do and be happy."