Bowen Yang's Net Worth: How Much Is The SNL Star Really Worth?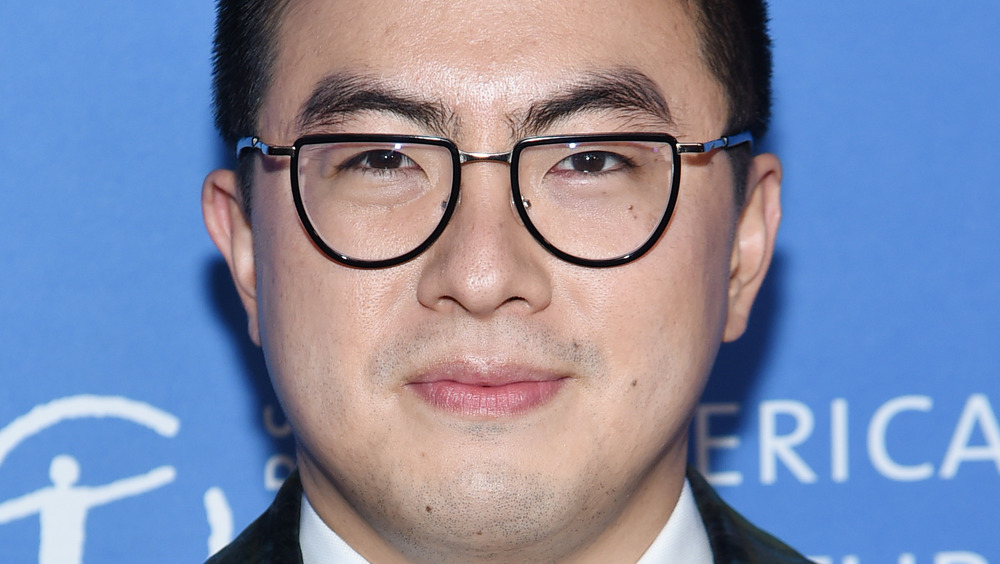 Jamie Mccarthy/Getty Images
Bowen Yang has soared into the comedy stratosphere at an exponential speed in recent years. The current Saturday Night Live cast member was originally hired as a staff writer for the comedy sketch show in 2018 for the show's 44th season and then transitioned to be a featured player in 2019 for the 45th season, per his NBC bio. Yang actually brought an air of excitement to the SNL cast in 2019 as the first Chinese-American cast member. Yang has also helped change the show for adding more content and sketches that are LGBTQ+ community-centric.
One of Yang's most memorable sketches (co-written with Julio Torres) involved former One Direction bandmate and pop star Harry Styles, who played a social media manager who mistook his personal Instagram account with the company account, and Yang plays his disappointed boss. "Harry, who has sort of been gleefully straddling the line between queerness and whatever else, seemed like the perfect person for it," Bowen told GQ. "The sketch was just this completely insane, loud dog whistle to the queer community, with all of the specific depressed gay voice." With his comedic genius, the actor and comedian has continued to play hilarious roles including North Korea leader Kim Jong-un, and most recently, the iceberg that sank the Titanic. With all of his success, what is Yang's net worth?
Bowen Yang once couldn't afford much, but now he's rolling in it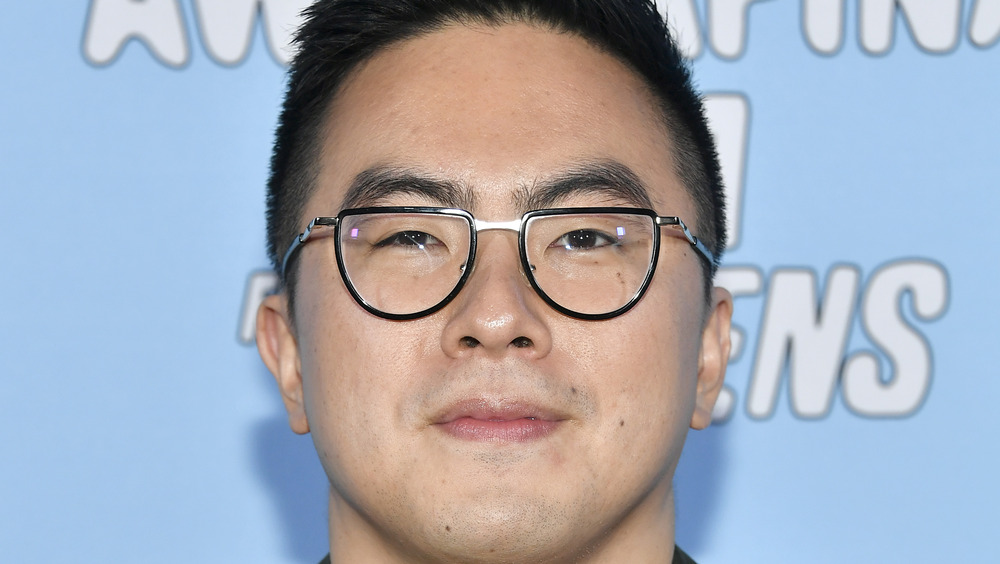 Frazer Harrison/Getty Images
In addition to his time as a cast member on SNL, Yang works on other projects that challenge his hilarity and also increase his net worth. While Yang's SNL salary is reported to be $60,000, per Gossip Gist, he's also earned income from working on Broad City, High Maintenance, and Awkwafina Is Nora from Queens. When his full-time sketch work as well as his guest starring roles are taken into account, Yang has a net worth estimated at $3 million, according to The Things.
Highlighted as one of the people on the Forbes 30 Under 30 for Hollywood & Entertainment list, Yang's net worth is sure to increase in the next few years, but he didn't always have the money that he has now. While working as a graphic designer for luxury decor site One Kings Lane, Yang couldn't afford much, but he did purchase an $85 mini banjo from a tag sale of legendary funnyman and SNL alum Steve Martin. (Yang's since used as a good luck charm.) Maybe that's what helped him stay funny all these years! Alas, Yang's salary with SNL is sure to go up (they pay cast members based on their time on the show), and it's inevitable that we'll see Yang star in plenty of comedies once film production is fully up and running again. Yang is definitely a talent to watch!