The Real Reason Steve Martin Stepped Away From Acting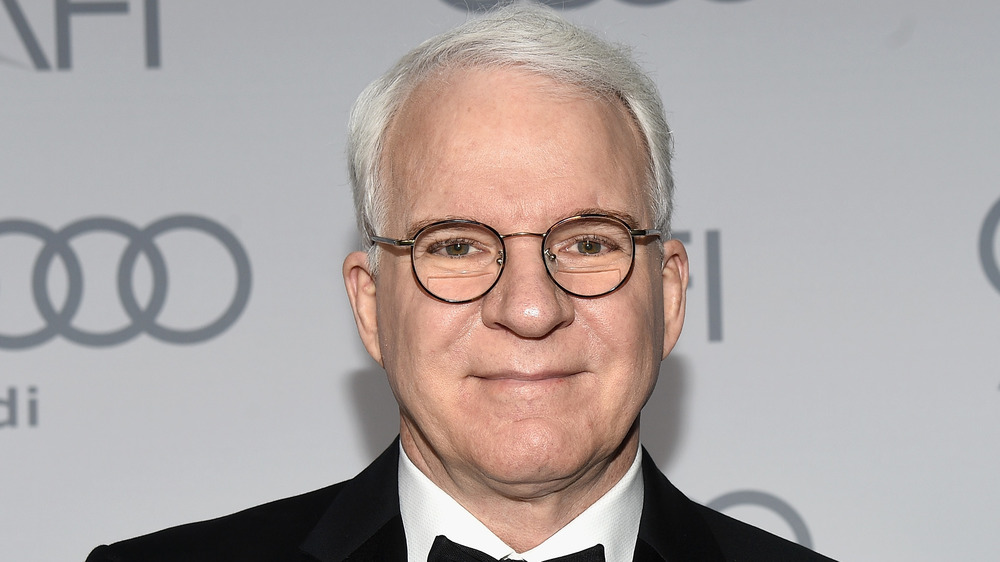 Michael Buckner/Getty Images
Remember when Steve Martin was one of the biggest comedic actors around, and then completely disappeared as the 2010s rolled in? What kind of "Dirty Rotten Scoundrel" would do that? Well, it turns out the megastar had a great reason for stepping away from acting, as he has certainly kept himself busy!
For background, from Joaquin Phoenix's (fittingly) strange announcement he was quitting acting in 2008, to Daniel Day Lewis' similar 2017 claims he was doing so, sometimes huge names in Hollywood call it quits at the height of their fame. And honestly, who knows why? Sometimes actors probably feel like they have done their part in contributing to the film zeitgeist, or in other cases, they are off with their amazing wife saving the world. (We see you, George Clooney!) Regardless, Martin very overtly stopped appearing in anything.
Decades ago, the snow-haired, bespectacled comedian seamlessly made the transition from rock star-level touring comic equally adept actor. He was hilarious in starring roles like The Jerk and Father of the Bride, and by the 2000s, no family comedy felt complete without him — from Cheaper By the Dozen to Bringing Down the House alongside Queen Latifah. Soon after, however, the funnyman fell off the radar entirely and, according to IMDb, has not appeared in essentially any studio productions since 2009's It's Complicated. So why did Martin stop acting? Let's just say he certainly has not left the entertainment business completely. Scroll down to find out why you do not see Steve Martin in films anymore.
Steve Martin paused his acting career to focus on music and family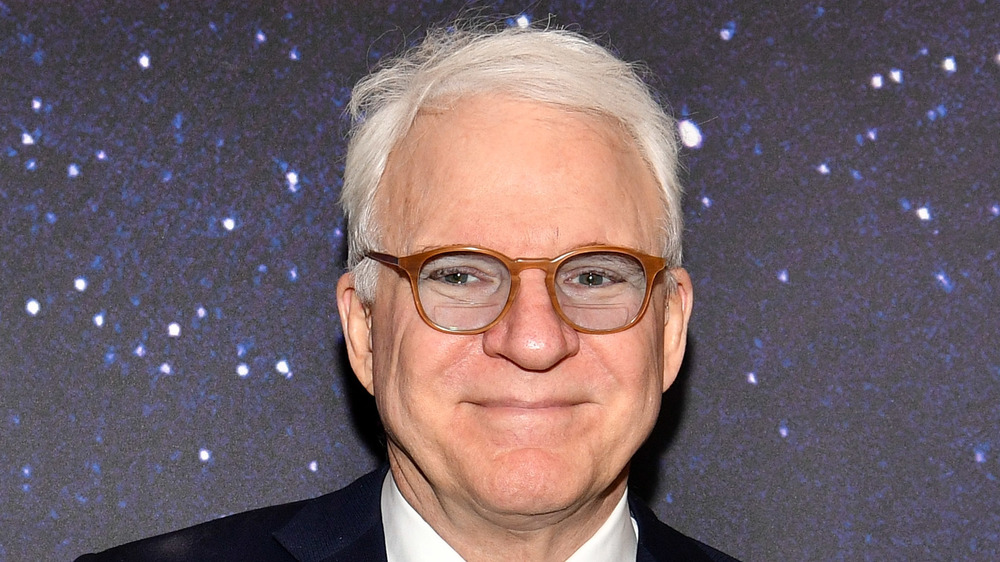 Dia Dipasupil/Getty Images
Steve Martin was one of the most successful comedic actors, so why did the Pink Panther star leave it all behind? Well, music, and other interests came a-calling, and Martin answered back in a huge way. 
As he explained to Newsweek in 2017, Martin shifted his focus to banjo playing in the early 2000s. "The great banjo player Earl Scruggs was doing an album, and he asked me to play on it," Martin said. This led to a career in bluegrass music — and multiple Grammy nominations and wins. Yes, Martin won Grammys ... for bluegrass. Going on to admit that he was not really interested in acting at all anymore, he added, "I'm so happy with what I'm doing."
In addition to his music, Martin has also written several books, including the best-selling autobiography Born Standing Up. As an author, the multi-talented man has also published novels, essays, short stories, and plays. His bluegrass musical drama Bright Star was even nominated for two Tonys! And he put up a two-man show with pal Martin Short that went to Netflix. Not to mention he became a first-time dad at 67 (via Huffington Post) with his much-younger wife Anne Stringfield in 2013. Oh, and he loves collecting art; he has a serious collection that includes pieces by Roy Liechtenstein, Edward Hopper, and more. Yup, even though Steve Martin has pretty much left Tinseltown behind, he has certainly remained as active as ever!