Why George Clooney Hasn't Been Making Many Movies Recently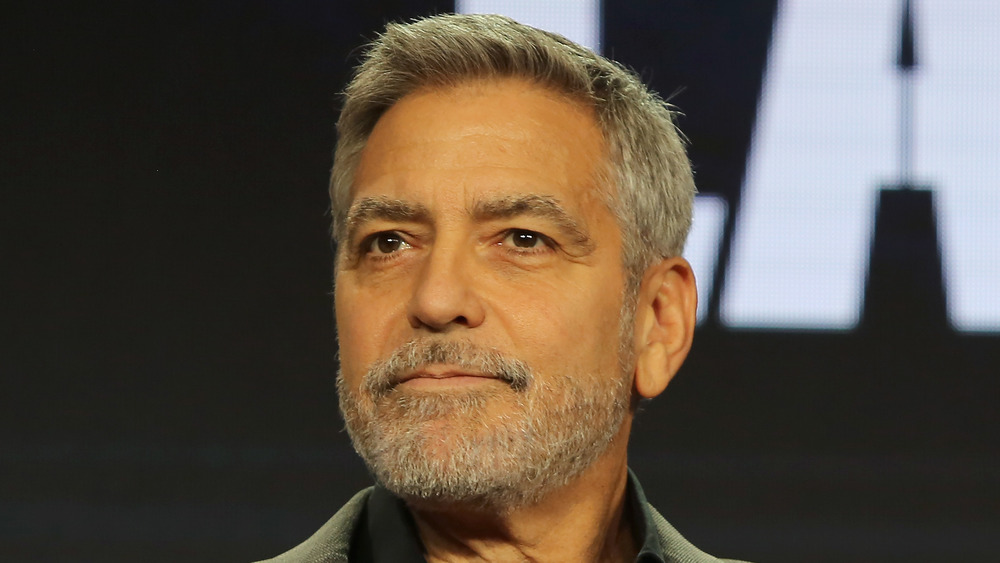 Rachel Murray/Getty Images
Why has George Clooney been so absent from blockbuster films lately? There's a reason you feel like you haven't seen the handsome star on-screen. And the answer isn't exactly Up in the Air! 
For what it's worth, the A-lister has certainly made his mark on Hollywood already. Ever since his stint as the rebellious pediatrician Doug Ross on the medical drama ER, the suave leading man has become close pals with dozens of other bigwigs and done pretty much every genre of film, twice-over. He played the likable criminal mastermind in the bankable Ocean's Eleven films, rocked a Hawaiian shirt to great effect in the critically lauded drama The Descendants, and even went the animation route when he voiced another affable mastermind, aka the titular fox in Wes Anderson's The Fantastic Mr. Fox. He won an Oscar for his performance in the political drama Syriana and has worked with the Coen brothers multiple times. This shows that he is not blockbuster-minded, but instead always looking for challenging roles that would allow him to shine. Or at least, he was. Since 2016's thriller Money Monster, the star has barely appeared in any films, according to IMDB. So where has he been? Why would the so-called "Mayor of Hollywood" leave Hollywood? 
Well, scroll down to find out the reason why George Clooney — who is married to and shares twins with human rights lawyer Amal Clooney — is missing from the big screen.
George Clooney is busy saving the world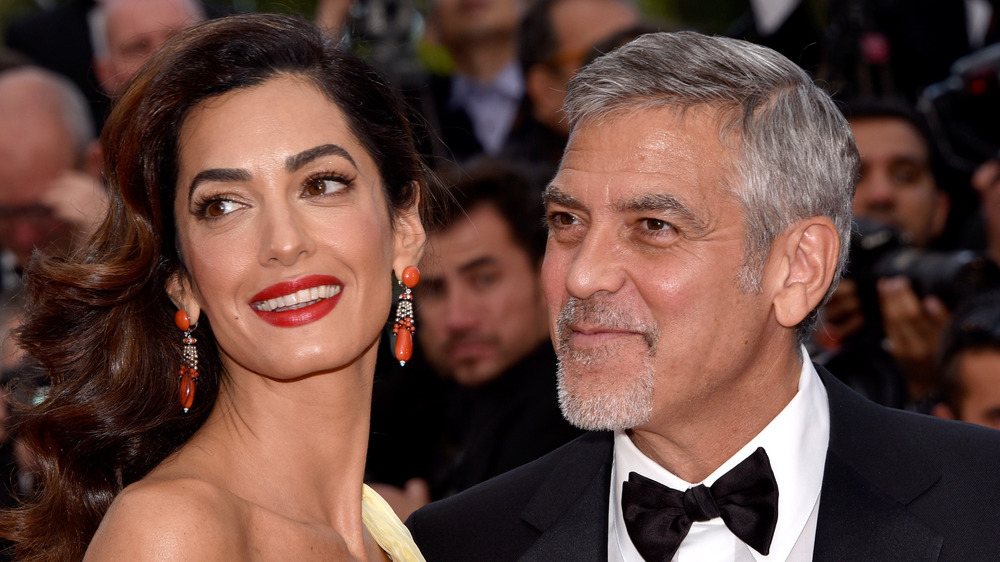 Clemens Bilan/Getty Images
So what has George Clooney been doing if not smirking while wearing a bespoke suit in some acclaimed film? The star has been busy saving the world with his wife, Amal Clooney. And we're not exaggerating!
In 2016, Clooney and his wife set up Clooney Foundation for Justice, an organization that holds human rights abusers accountable and sheds light on human rights issues across the globe. "[I'm] working less on movies, working more on life," Clooney told The Guardian in December 2020. "I gotta tell you, it's been pretty fun chasing some war criminals around." So yes, George Clooney really does spend much of his time fighting the good fight. It sounds like the makings of an incredible film ... that would star George Clooney, no? "We have forensic accountants we've hired away from the FBI to find these illicit bank accounts," the star added. "People who are supposed to be safeguarding their people and, instead, are profiteering while those people are murdered? It's really nice to be able to freeze all their assets and make them suddenly broke. It's about as fun as anything can be."
The star also revealed that his desire to work decreased after a particular life change. "...I felt like I needed to keep the continuum and keep working," he said. "Everything changed when I got married to Amal." Aw! George and Amal Clooney are couple goals and then some.