Steve Martin's Net Worth: The Comedian Is Worth A Lot More Than You Think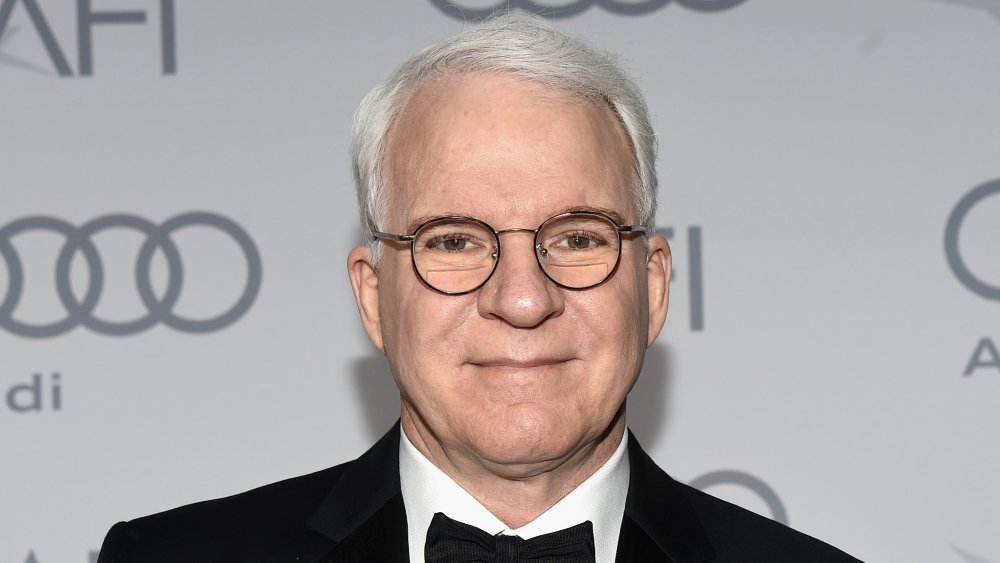 Michael Buckner/Getty Images
Steve Martin's rise in show business — and accompanying fortune — is nothing to laugh about! The actor and comedian moved from Waco, Texas, to Inglewood, Calif. when he was five, per Biography, and the change definitely worked in his favor. The performer landed a job doing magic tricks and entertaining guests at Disneyland, then hit the ground running by finding work as a TV writer and picking up an Emmy in 1969. Soon, he was appearing on Saturday Night Live. Although, not as a cast-member (he never was one, contrary to popular belief, per ABC News), but as a 15 time-guest host, the second-highest ever after Alec Baldwin, per NBC News. Essentially, this "wild and crazy guy" was suddenly a huge star. 
According to TV Guide, Martin then released a "succession" of Grammy-winning comedy albums — "King Tut" is still a classic — and filled entire stadiums with his magnetic, banjo-plucking act. That's no exaggeration. According to Forbes, he drew crowds of 45,000 roaring fans to his shows. He was like Bono with a banjo!
The star kept the laughs coming on the big screen with 1979's The Jerk, which grossed $73 million worldwide, per Box Office Mojo, not to mention Dirty Rotten Scoundrels, Parenthood, Father of the Bride, and many more. Plus, he's hosted the Academy Awards multiple times, with the crew in 2003 apparently calling him the "most low-maintenance host imaginable," per The Wrap. Yup, the affable superstar is easily one of the greats. 
But equally great is the star's impressive finances.
Steve Martin has amassed a huge fortune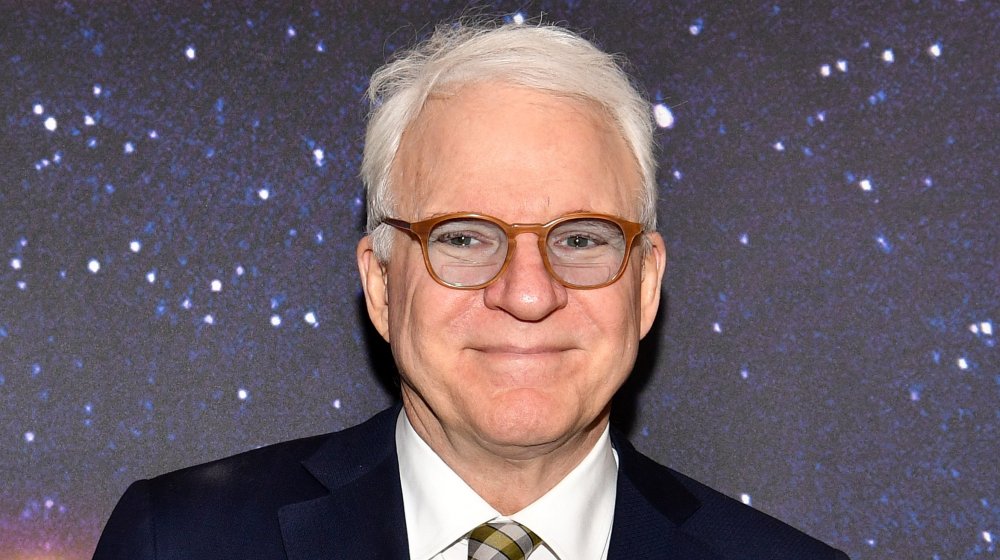 Dia Dipasupil/Getty Images
Steve Martin's net worth is no joke. The comedian, actor, and banjo wiz has a whopping $144 million, per Celebrity Net Worth. Undoubtedly, his impressive, decades-long entertainment and film resumé hasn't hurt. According to The Richest, the star made more than $10 million for his role in 2003's Cheaper By The Dozen. And for the lead part in the 2006 Pink Panther remake? Martin snuck off with an impressive $26 million paycheck. That's surely a far cry from what he made during his first job at Disneyland!
As for Martin's real estate, the star has a stunning portfolio he's amassed throughout the years. In 2015, he sold his 3000-square-foot mountaintop St. Barts villa for an approximated $7.8 million, per Architectural Digest. That same year, he also listed one of his many California estates, which was a striking, ultra-modern Monticello, Calif. mansion that he was selling for $11 million, per Variety. Its floor-to-ceiling windows and massive concrete spires are likely quite a backdrop for some banjo playing. Beyond that, the star sold another Beverly Hills, Calif. villa in 2019.
And then there's the art. Martin is a serious collector who owns pieces by artists like Roy Lichtenstein and Cindy Sherman, according to Artnet. He also owned an Edward Hopper painting but sold it in 2006 for $26.9 million, per ARTFIX Daily. "Collecting art is my biggest hobby," the actor once told Time. While it may be an expensive hobby, he can clearly afford it.