Steve Martin's Wife Is Young Enough To Be His Daughter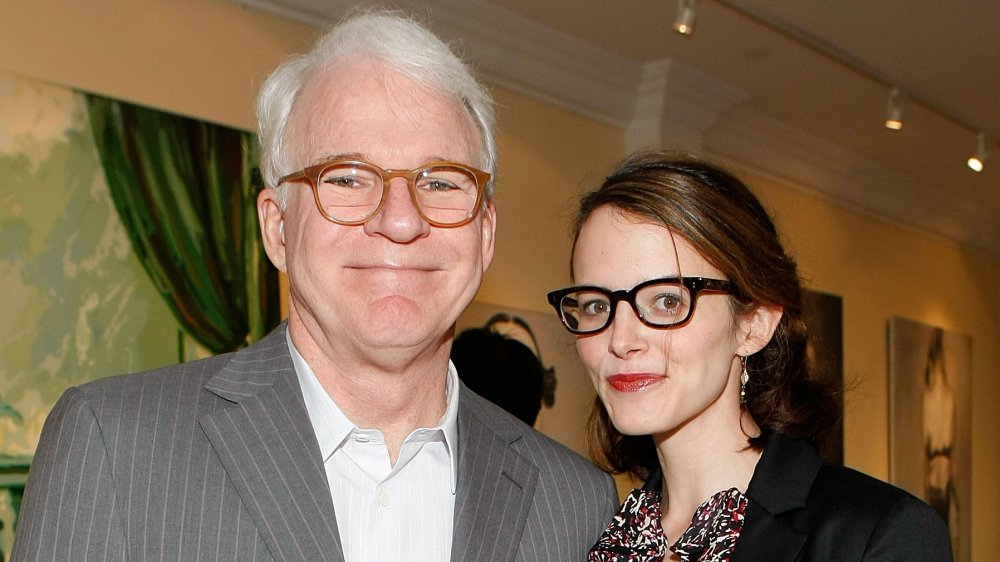 Michael Buckner/Getty Images
When it comes to Hollywood, it's not unusual to discover that your favorite male celebrities are married to women who are young enough to be their daughter. From Eddie Murphy to Rod Stewart, some of the greatest entertainers of our time have robbed the proverbial cradle, so to speak — and comedian Steve Martin is no exception. Martin married New Yorker staff writer Anne Stringfield during a private ceremony in 2007. According to AARP, Martin noted he and Stringfield met when she was asked to fact-check one of his comedy pieces.
"We talked on the phone for a year before we even met," Martin told the magazine. Martin added that his now-wife is deeply shy, which spoke to his inner introvert. "She makes it all possible," he told People in 2015. "She has one of the most important qualities a person can have, and that's kindness."
Although Stringfield is 26 years his junior, Martin told AARP that he's "very, very happy" with his life right now. "I mean, it's actually the perfect shape of a life," Martin said. "Except for the hard parts in the beginning — the disharmony, panic, pain, with occasional moments of great affection and comedy success." 
While he admitted it took him quite some time to learn fame doesn't equal success "as a human being," he claimed, "it's been a gentle uphill slope to a real, real happiness" ever since. He's been making audiences smile for decades, and we couldn't be happier Martin found his own joy!
Steve Martin and Anne Stringfield welcomed a daughter of their own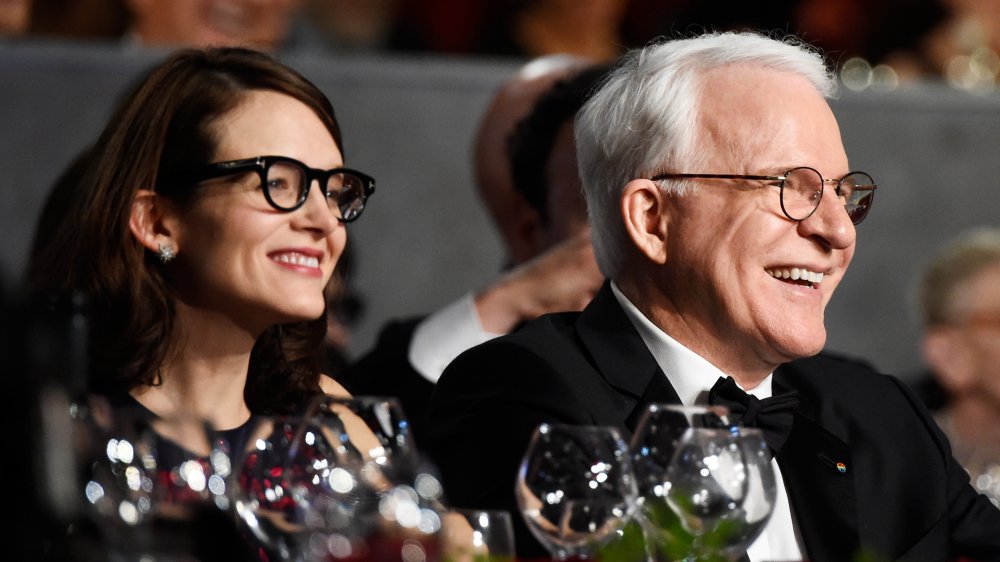 Frazer Harrison/Getty Images
While Anne Stringfield is technically young enough to be Steve Martin's daughter, the writer made Martin a first-time father with the birth of their own daughter in December 2012 — he was 67 and Stringfield was 41. Some may criticize his advanced age, Martin believes now's the perfect time to embrace fatherhood. "I think if I'd had a child earlier, I would have been a lousy father because I would have misplaced my attention on my career," he told AARP magazine. Martin added that, at his age, "you have all the time in the world."
"You're all set and secure in life, and you're not building your career, so you have a lot of time," he told the Daily Telegraph (via Vanity Fair). "When I was younger, I was selfish and focused on my career. Now I'm just hanging around the house playing with [my daughter]. It's great."
Since his beloved turns as the patriarch in both Father of the Bride and Cheaper by the Dozen, the actor became a fatherly icon to viewers across generations. Yet while Martin admitted to the Daily Telegraph he's "not an action star," he never thought fatherhood would become his "thing." Still, as Martin told AARP, Stringfield is "giving me way more than I'm giving her." Stringfield and their daughter remain out of the spotlight, more or less, but one doesn't have to see the family dynamic to know Martin is happier than ever.