Eddie Murphy's Least Successful Movie Might Not Be What You Think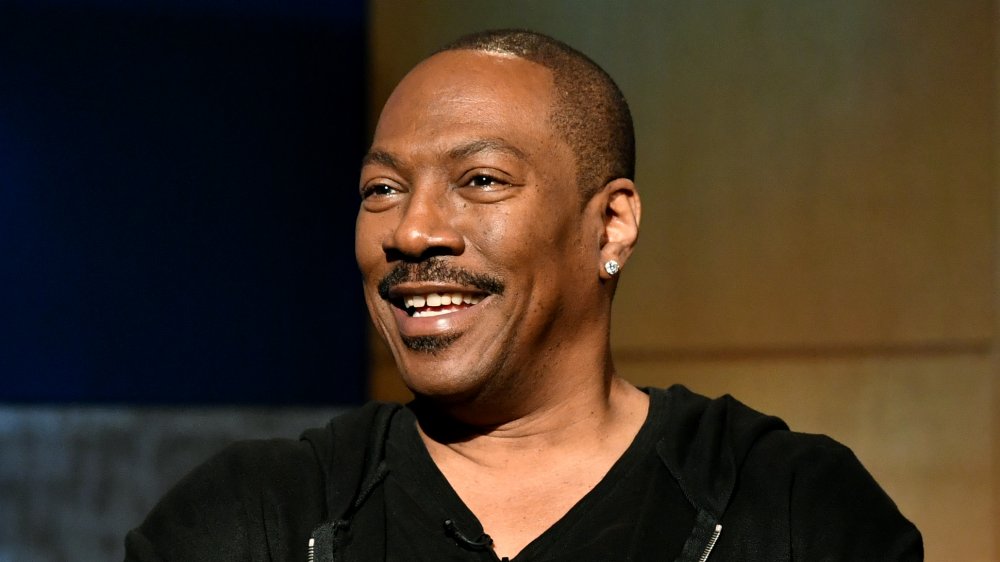 Emma Mcintyre/Getty Images
Eddie Murphy has been acting since the 1980s, and he is one of the most successful actors based on his longevity, his variety of roles, and his projects' box office numbers. According to Business Insider, as of 2018, Murphy was No. 10 on the highest-earning actors list based on how much his projects made. His earnings amassed to $3.811 billion at the box office throughout his career. Shrek 2 was his highest-grossing film to date, having brought in a whopping $441.2 million. 
However, these numbers don't mean that Murphy is immune to the box-office flop. In fact, based on Rotten Tomatoes' critic scores, 2012's A Thousand Words earned a zero percent score on their scale and earned $18.5 million at the box office after costing $60 million to make. Rotten Tomatoes also reported that 2016's Mr. Church earned a minuscule $685,000 at the box office after costing an estimated $8 million to produce, which would explain their 24 percent rating of the film.
IMDb further confirmed that Mr. Church is, in fact, Murphy's lowest-grossing film based on domestic sales, reporting that this movie only grossed $685,780 in the U.S. That is really low when you consider the fact that Murphy's second lowest-grossing film is The Adventures of Pluto Nash, which grossed $4,420,080 in the U.S. (and $7.1 million worldwide) but cost $100 million to make.
Critics didn't hold back in their reviews of Eddie Murphy's' Mr. Church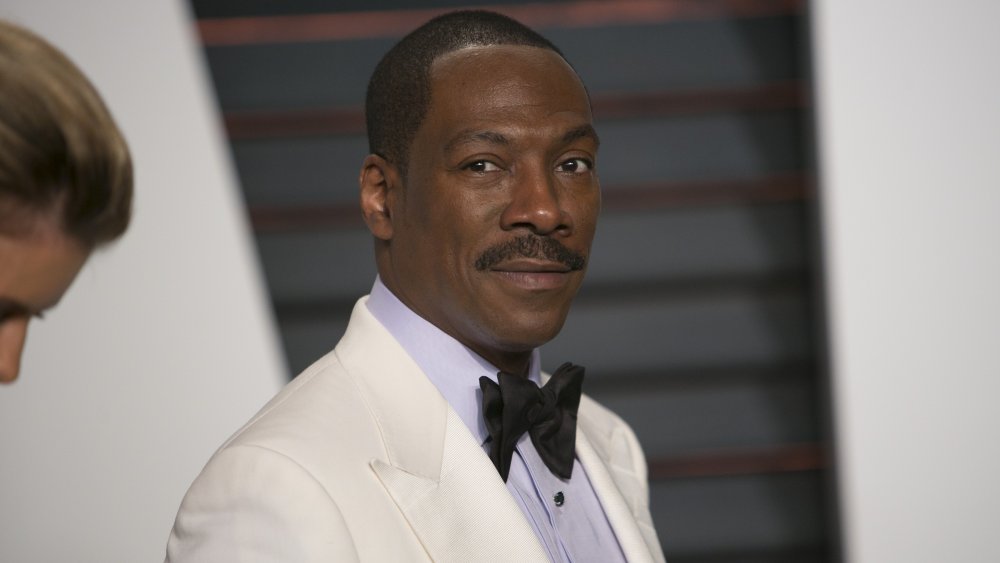 Adrian Sanchez-gonzalez/Getty Images
Many critics agree that Mr. Church was not a great film, including a critic at The New Yorker who called the movie "repugnant" for its "dehumanizing view (however unintentionally so) of a black man, and repugnant for its emptying-out of one of the great black performers of the time into a sanitized symbol of acceptable blackness." Seattle Times had a bit of a nicer review, admitting the movie was a tear-jerker but noting fans should "get out your handkerchiefs, but don't expect to believe a minute of this vastly improbable tale." 
Eddie Murphy, on the other hand, was really excited to star in the drama, which is about a cook who ends up having a unique friendship with the daughter of a woman he works for after her mom dies. "It was just a really sweet little story," the Beverly Hills Cop star told The Hollywood Reporter at the film's premiere. "I don't usually get stuff that's written like this."
So, which of Murphy's films does he think are terrible? There are three, and they might surprise you. "Pluto Nash, that breaks me down, that breaks me all the way down," Murphy told Express in 2016, when talking about movies that make him cry in a bad way. "Then I put on Meet Dave. That tears me apart," he continued, adding, "Then if I really want to cry, I'll put on Imagine That." 
Despite poking fun at a few of his past works, Murphy doesn't really consider any of his movies true flops. "In my view, I've never had a flop movie or a movie that didn't work," he told the publication. "If I did the movie, and they paid me lots and lots of money to do it, it's a f***ing smash. Any movie that I was in that they paid me a lot of money for was a f***ing smash."