Prince Andrew Speaks Out About The Death Of His Father Prince Philip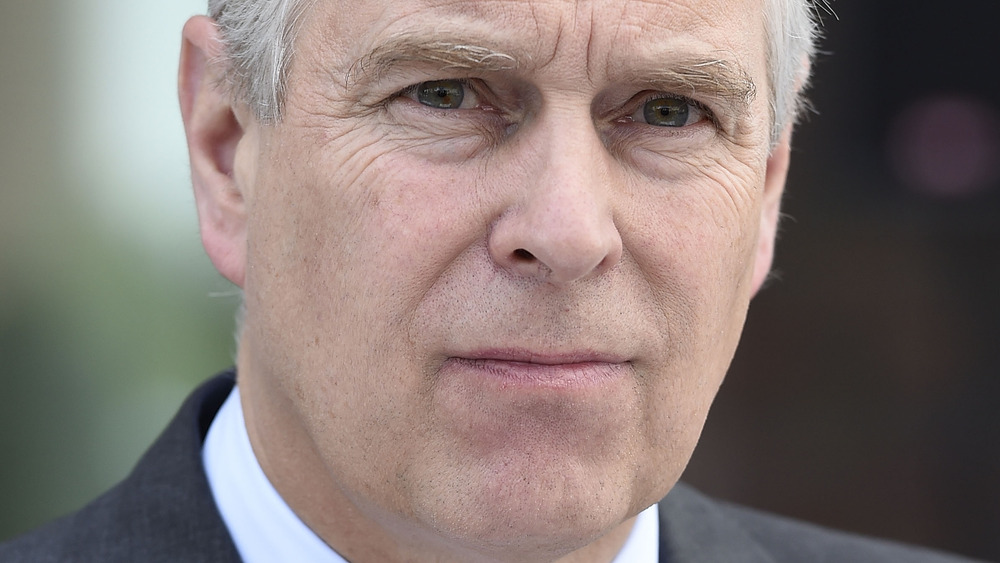 Alexander Koerner/Getty Images
Prince Philip's death on April 9, 2021, seemingly rocked the United Kingdom in a way that hasn't been seen since the death of Princess Diana. While the English are mourning the loss of the Duke of Edinburgh, surely none are experiencing his death the way that his family is. The queen's consort was also a father, a grandfather, and a great-grandfather. On April 11, 2021, his second son, Prince Andrew, finally broke his silence about his father's death.
The Philip and Andrew shared a peculiar but loving relationship. During his lifetime, Philip refused to mince words and was fiercely protective of the royal institution. So, when the Sarah Ferguson scandal erupted in the early 1990s, Philip all but banished her from his existence, per W magazine. According to Town and Country, Philip's relationship with Andrew remained strained. In fact, when asked how he felt about Andrew and Prince Charles splitting from their respective spouses, he reportedly said, "Everything I have worked for 40 years has been in vain."
Still, photos of the father and son in recent years showed them jovially engaging. Per People, a couple days after his father's death, Andrew spoke to reporters about the Duke of Edinburgh at a special church service at the Royal Chapel. 
Prince Andrew called his father 'the grandfather of the nation'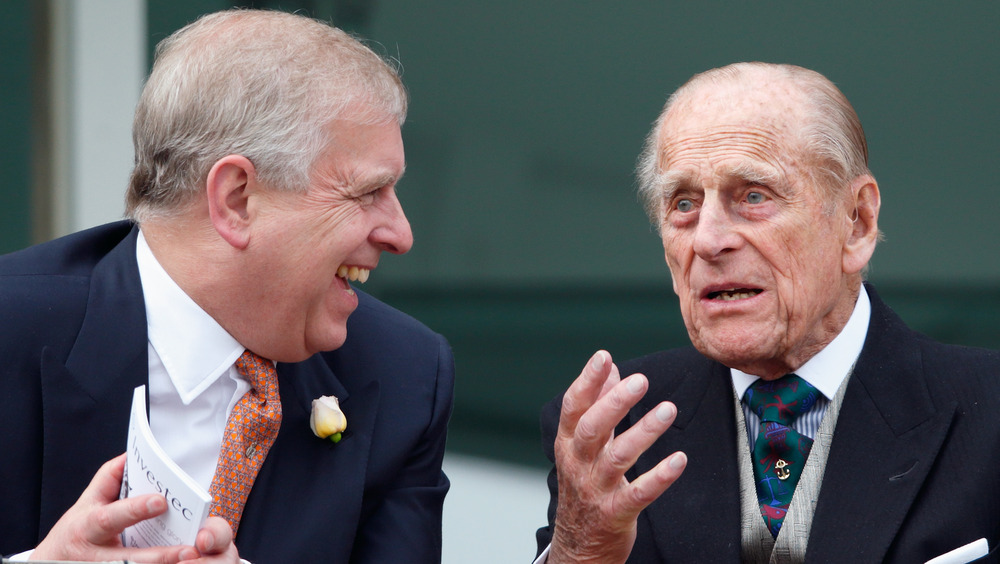 Max Mumby/indigo/Getty Images
Prince Andrew's grief about Prince Philip's death was quietly evident when he spoke to reporters on April 11, 2021. This time around, there was no stiff upper lip and he shared his feelings for his deceased father.
With one sentence, Andrew dispelled the rumors of ill will between them, saying (via BBC), "I loved him as a father." He then painted the Duke of Edinburgh the way the British remember him — a rock of unwavering support for his family. "He was so calm ... He was always someone you could go to and he would always listen," he told reporters before adding, "We've lost almost the grandfather of the nation."
Andrew also spoke of his mother. "I feel very sorry and supportive of my mother, who's feeling it, I think, probably more than everyone else," he said. Andrew then described Queen Elizabeth as "an incredibly stoic person" before revealing how the British monarch is dealing with her husband's death. "She described his passing as a miracle. She's contemplating, I think is the way that I would put it," he stated before sharing what the queen is really going through: "She described it as having left a huge void in her life, but we, the family, the ones that are close to her, are rallying around to make sure we are there to support her."