Where Is Prince Harry Quarantining While In England?
Chris Jackson/Getty Images
Prince Harry has arrived in England ahead of his grandfather's funeral. According to People magazine, Harry touched down at London's Heathrow Airport on April 11, 2021, just two days after the death of Prince Philip, who died peacefully on April 9, 2021, at Windsor Castle at the age of 99. The Duke of Sussex made the trip to the UK solo because his wife, Meghan Markle, is pregnant, and was not cleared by her doctor to travel. Harry has not seen his family since he and Meghan left the UK in the beginning of 2020, after they decided to step down as senior members of the Royal Family.
Harry will spend at least a few days in quarantine before Philip's funeral, which will take place on April 17, 2021, at St. George's Chapel at Windsor Castle. There has been a bit of speculation about where the Duke of Sussex was staying upon his arrival, but that has since been confirmed. Harry is staying somewhere very familiar — read on to find out where. 
Prince Harry is staying at Frogmore Cottage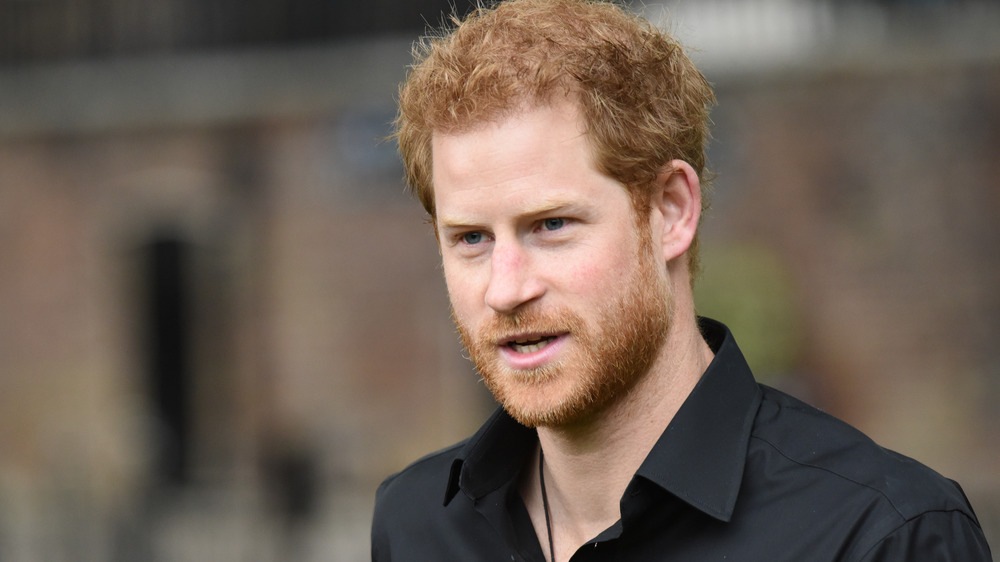 Shutterstock
Prince Harry is staying at Frogmore Cottage, the place that he once called home, according to People. The outlet confirmed that the Duke of Sussex is staying with his cousin Princess Eugenie and her husband Jack Brooksbank, "who moved into Frogmore Cottage after the arrival of their son August." Harry and Meghan Markle allowed the couple to move into the home after they welcomed August back in February 2021. Harry and Meghan had moved from Nottingham Cottage home at Kensington Palace to Frogmore Cottage at Windsor ahead of the arrival of their son, Archie.
As for why Harry is staying at Frogmore Cottage, there are likely a few reasons. For starters, he is and always has been very close to Eugenie — and Meghan is still fairly close to her as well, according to Us Weekly. Secondly, Frogmore Cottage is on the grounds of Windsor Castle, which is where Queen Elizabeth has been staying over the past year, and Harry would likely want to be close to her. Lastly, Harry's grandfather, the Duke of Edinburgh, will be interred in the royal vault in St George's Chapel, which is also on the property, according to Today.