What The Glee Cast's Reunion Revealed About Their Relationship With Naya Rivera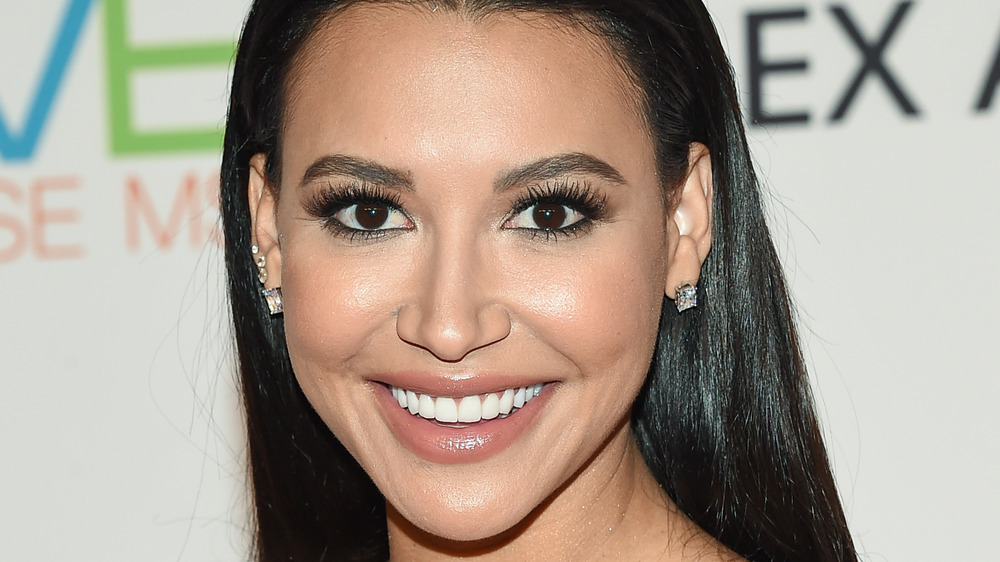 Shutterstock
During the ongoing COVID-19 pandemic of 2020, casts of shows and films alike gathered via Zoom to bring content-starved fans some live entertainment. These virtual reunions saw the cast of Chuck, for instance, do a live table read in April 2020 (of a fan-picked script, no less). In May that year, the Lord of the Rings cast (featuring everyone from Elijah Wood to Sir Ian McKellen himself) reunited in an endeavor almost as epic as Peter Jackson's fantasy drama. Hosted by Josh Gad, the cast participated in a variety of fun activities and discussions that included scene reenactments.
On April 8, 2021, at the 32nd Annual GLAAD Media Awards, the cast of ABC's hit music-centric dramedy Glee convened virtually to honor late castmate Naya Rivera. Most famous for playing the openly gay cheerleader Santana Lopez on Glee, Rivera and the show both earned great critical acclaim for the complex storyline involving Santana's coming-out. She was an LGBTQ+ icon to many, as per this The Hollywood Reporter piece. 
Rivera went unexpectedly missing while boating with her son on Lake Piru in California on July 8, 2020, as reported by The New York Times. While her son was found alive and well, Rivera's body was recovered from the bottom of the lake five days later, per BBC. This tragedy, as shown in Glee's cast reunion, was still being felt months later by those close to the actor. Read on for the cast's touching tribute to Rivera.
Naya Rivera is remembered by castmates as a great mom and LGBTQ+ icon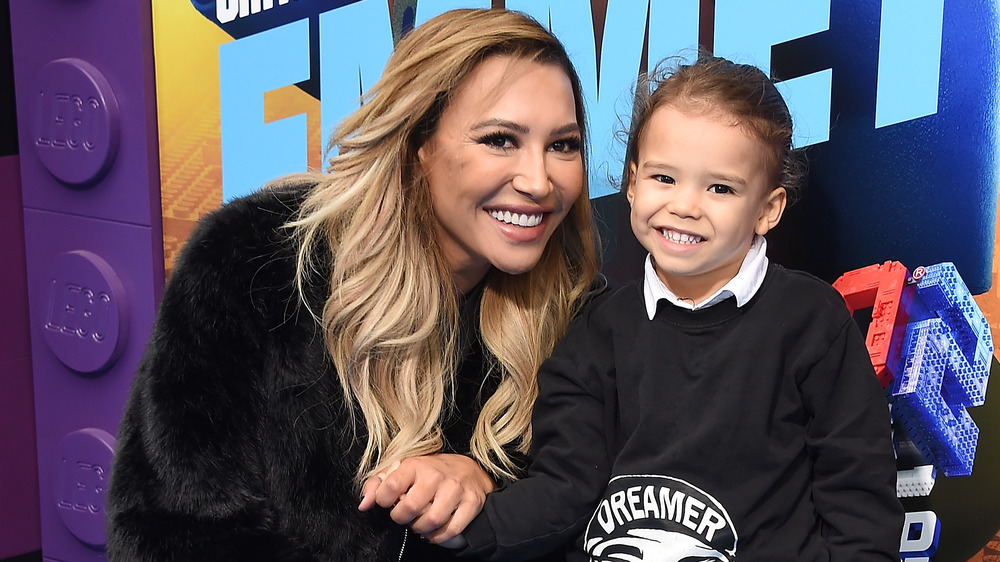 Gregg Deguire/Getty Images
In an emotional tribute at 2021's annual GLAAD Media Awards, the cast of Glee opened up about their fond feelings for castmate and friend Naya Rivera — with a special introduction by Demi Lovato. Lovato, who played the girlfriend to Rivera's Santana Lopez from 2013 to 2014, per E!, called Rivera "groundbreaking for closeted queer girls, like I was at the time." Lovato also noted that Rivera's "ambition and accomplishments inspired Latina women all over the world."
Castmate Heather Morris acknowledged that Rivera was proud of her contributions to the LGBTQ+ community. "As an ally, Naya was so honored to represent them," she pointed out. Another show regular, comedy legend Jane Lynch observed of Rivera's increased set of talents and responsibilities on the show: "She was a great dancer, and then [showrunner] Ryan [Murphy] started giving her lines, and I was like, 'Wow this girl is really something.'"
Aside from her representation of a marginalized group in the media, Rivera's castmates were quick to emphasize her apparent true calling as a mother. Matthew Morrison, who played Mr. Schuester, said, "I think we became much better friends when we both had children... To see her put all that energy into her son was just an incredible sight." Jenna Ushkowitz echoed this sentiment, firmly stating that "her best role was her being a mom." 
Clearly, Rivera's untimely death left not one but two impressive legacies.