Demi Lovato Makes A Big Announcement About Her Sexuality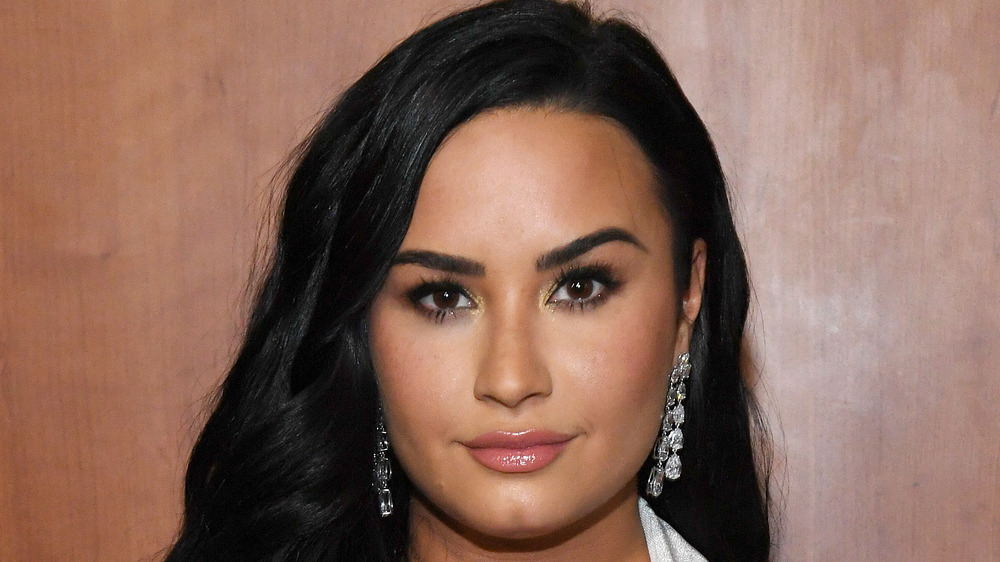 Kevin Mazur/Getty Images
The following article includes mentions of drug abuse.
Demi Lovato's upcoming four-part YouTube Originals documentary, Dancing with the Devil, is promising to stun the world with exclusive details on the singer's 2018 drug overdose. With 19 million views as of this writing, Dancing with the Devil's trailer even revealed the recording of the 911 call made by the friend who found Lovato unconscious in her Los Angeles home.
While revelations of Lovato's past drug use and this particular traumatic period of her life are gripping the public's attention, Dancing with the Devil will also delve into her engagement to her ex, actor Max Ehrich, per the trailer. A heartbreaking segment of the trailer shows Lovato gleefully displaying her engagement ring only to fast-cut to a later version of Lovato, ring finger now bare. 
Despite fan concerns over Ehrich's alleged tweets that appeared to be setting up a rift between Lovato and former BFF Selena Gomez, E! reported Lovato as "truly in love" with Ehrich in September 2020. (Per Elle, Lovato claimed the tweets were fake.) However, by the end of the month, a People source reported the couple's breakup, citing the focus on "their respective careers" as the cause. And in her March 2021 Glamour profile, Lovato revealed just how free she's felt since. Particularly when it comes to her sexuality.
If you or someone you know is struggling with substance abuse and mental health, please contact SAMHSA's 24-hour National Helpline at 1-800-662-HELP (4357).
Demi Lovato is embracing her queerness more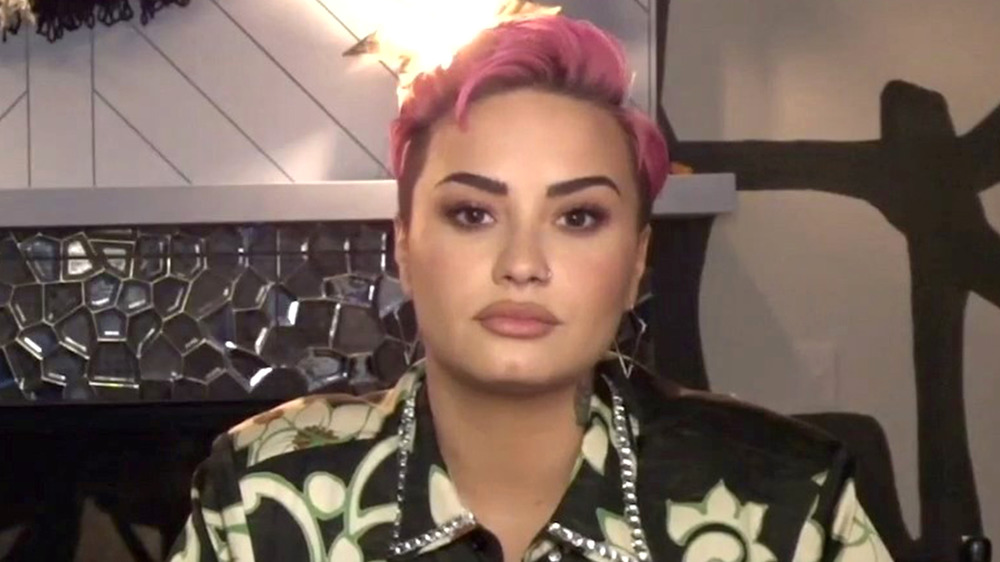 Youtube Originals/Getty Images
Demi Lovato opened up in Glamour's March 2021 issue that she "felt better" when she hooked up with a woman, seeming to compare the experience to hers with men. Fans of Lovato's 2015 hit "Cool for the Summer" might have already deduced for themselves the singer's fluid sexuality. The song is premised around a summer fling with a woman kept on the hush-hush — as implied in lyrics like "Tell me what you want, what you like, it's okay / I'm a little curious too," and "Got a taste for the cherry, I just need to take a bite."
Of course, Lovato has never been shy of expressing her sexual fluidity. In her 2017 YouTube documentary, "Simply Complicated," the singer shared that she was on "a dating app with both guys and girls." She added, "I am open to human connection, so whether that's through a male or a female, it doesn't matter to me." In her 2021 Glamour interview, Lovato revealed that with age came the realization of "how queer I really am." Her short-lived engagement to a man was one such "huge sign." Lovato told the magazine, "I thought I was going to spend my life with someone... Now that I wasn't going to, I felt this sense of relief that I could live my truth."
We are glad she is following her own inner compass for happiness.