The Real Meaning Behind Imagine Dragons' 'Follow You'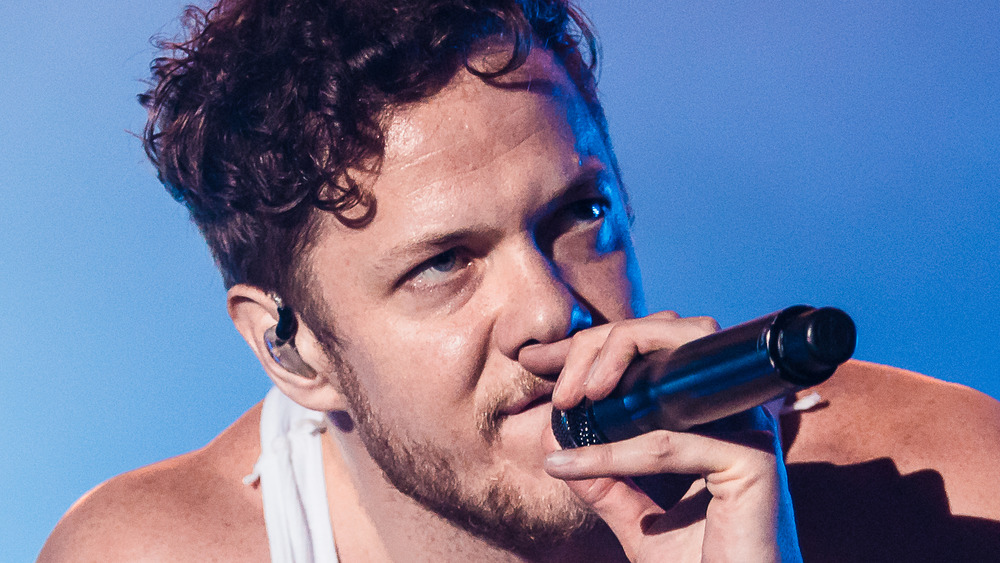 Mauricio Santana / Getty Images
Imagine Dragons' latest single, "Follow You," is a love song released in anticipation of the pop-rock band's upcoming Rick Rubin-produced album, which is expected to come out later this year. The track — which reached the masses in early March — has since peaked at No. 5 on the Billboard Chart for Rock & Alternative Airplay and the recently released music video accompaniment has now racked up more than 13 million views on YouTube for the Billboard Award-winning band. But with all the airplay "Follow You" has gotten so far, Imagine Dragons fans may be wondering what the song really means. Thankfully, Imagine Dragons frontman Dan Reynolds spilled the beans in a recent Rolling Stone interview.
While discussing the process behind "Follow You," Reynolds revealed that the song came to life after he and his wife, Aja Wolkman, went through a rough patch in their marriage. "So 'Follow You' is about loyalty. It's about me and Aja coming back together."
Dan Reynolds and his wife Aja reunited with the help of ayahuasca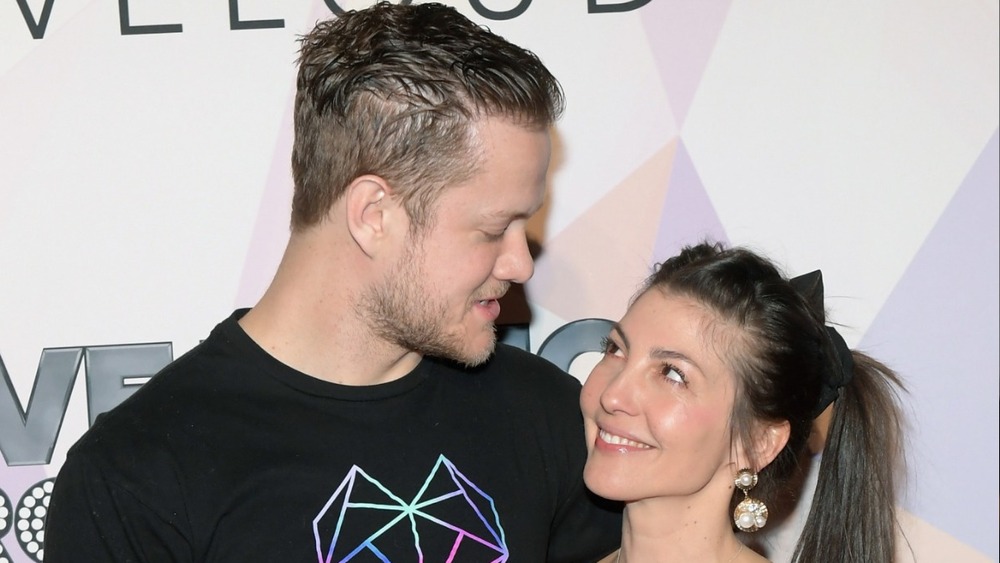 Bryan Steffy/Getty Images
In the same Rolling Stone interview, Dan Reynolds opened about trying ayahuasca for the first time and how that experience eventually helped repair his marriage. During a seven-month break, his then-estranged wife told him how the psychoactive brew completely changed her life and suggested he try it too. After doing some research on his own, Reynolds decided to take the plunge and the results speak for themselves. "It brought me to really healthy ground and self-love that I hadn't been able to come to," he said.
And so, in a totally unexpected turn of events, the South American psychoactive compound helped save their marriage. "We've been happily married for years since then, and we have a 16-month-old child." Meanwhile, speaking with host Zane Lowe on Apple Music's New Music Daily, Reynolds also revealed that "Follow You" was originally meant to be a present to his wife. Needless to say, we are thankful he decided to share it with the world.