Harvey Weinstein Is Reportedly Losing His Eyesight And Teeth In Jail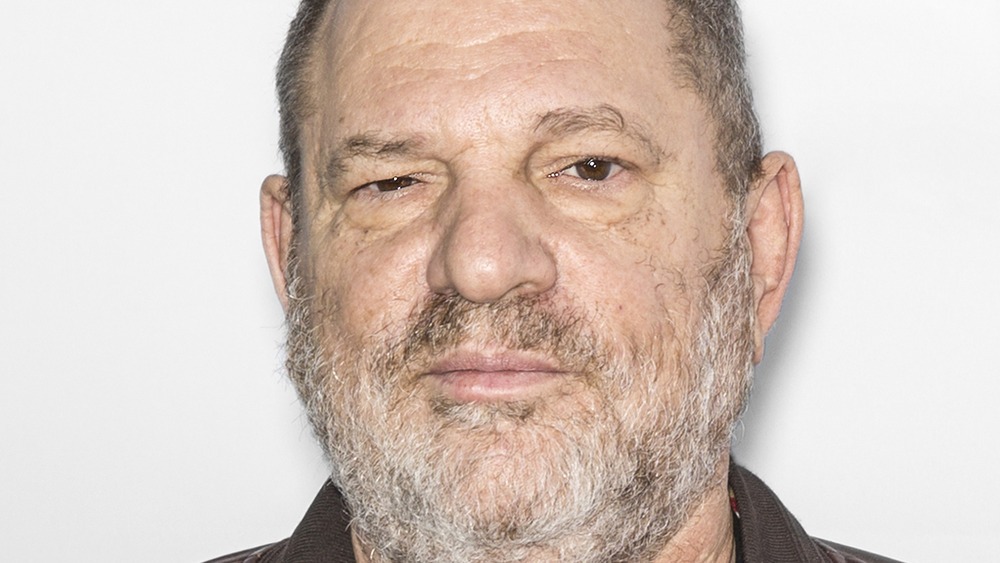 Shutterstock
Former film producer Harvey Weinstein has been serving a 23 year jail sentence at the Wende Correctional Facility near Buffalo, N.Y. since he was convicted of and jailed for criminal sexual assault and third degree rape in a New York jury trial in early 2020. Weinstein was at the center of the "Me Too" movement, which actress Alyssa Milano popularized after she wrote a revelatory blog post detailing the harassment she faced from the disgraced entertainment mogul. Her post encouraged dozens of other Hollywood actress to share their stories of sexual harassment in the industry.
Just months after his conviction, Weinstein was hit with an 11-count felony complaint in the state of California. It was revealed on April 12, 2021 by Fox News that he was secretly indicted by a grand jury in the state for charges that reflected the complaint, which included "rape and sexual battery involving five incidents that allegedly took place between 2004 and 2013." The California case had been halted for months due to the coronavirus pandemic, but Fox News reported that the district attorney's office wants to get the case moving and that this new indictment means prosecutors can "streamline the proceedings and are able to go straight to trial."
However, Weinstein's defense team is hoping to delay the court proceedings due to a surgery that it says the disgraced producer is needing.
Harvey Weinstein is due for dental and eye surgery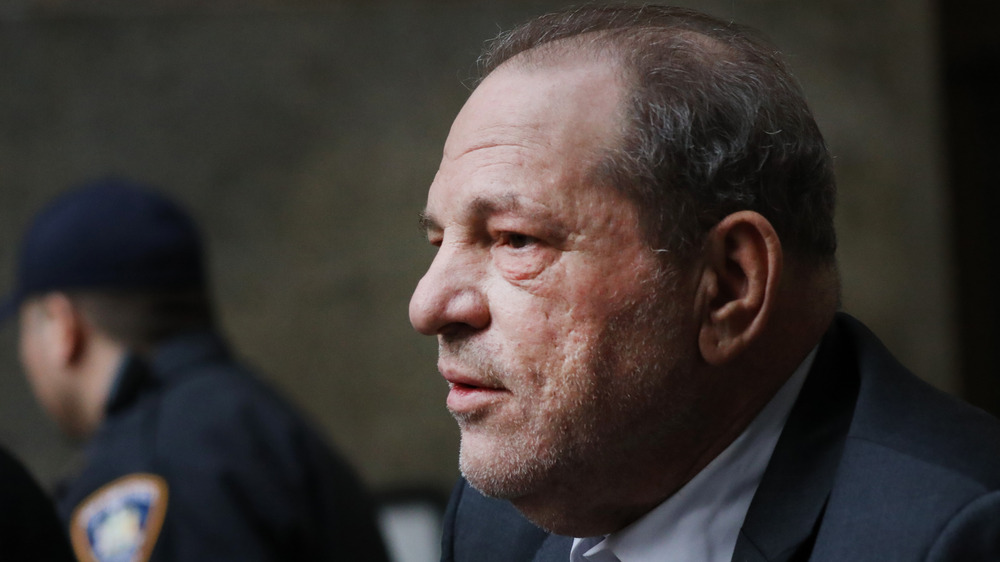 Spencer Platt/Getty Images
As convicted rapist Harvey Weinstein awaits his move to California to face the new charges that have been brought against him, his attorney Norman Effman is pleading that he must receive treatment to his eyes and mouth before being shipped to the West Coast. Per Page Six, Effman said medical attention is already scheduled and necessary because Weinstein is "going blind and has lost several teeth behind bars." 
LA prosecutors have already refused to delay the case, but Effman is "challenging the extradition on the grounds that the District Attorney's Office filed inadequate paperwork." The paperwork is allegedly unsatisfactory because Weinstein received a new case number following his new indictment, yet paperwork was filed using his old case number. Weinstein's team has been given one week to formally "file a motion to challenge the extradition." The decision whether to halt the case for the scheduled procedures or not is reportedly going to be made by the end of April 2021. 
Meanwhile, Erie County Assistant DA Colleen Curtin Gable thought the timing of the paperwork issue was quite the coincidence for Effman. "What's humanitarian to all people involved including the victims in this case is that time is of the essence," she said of the sudden concern with the case number, per Page Six.
Weinstein appeared on a video call April 12 to fight the extradition and was in "good spirits," according to the publication.