The Real Reason Jon Stewart Left The Daily Show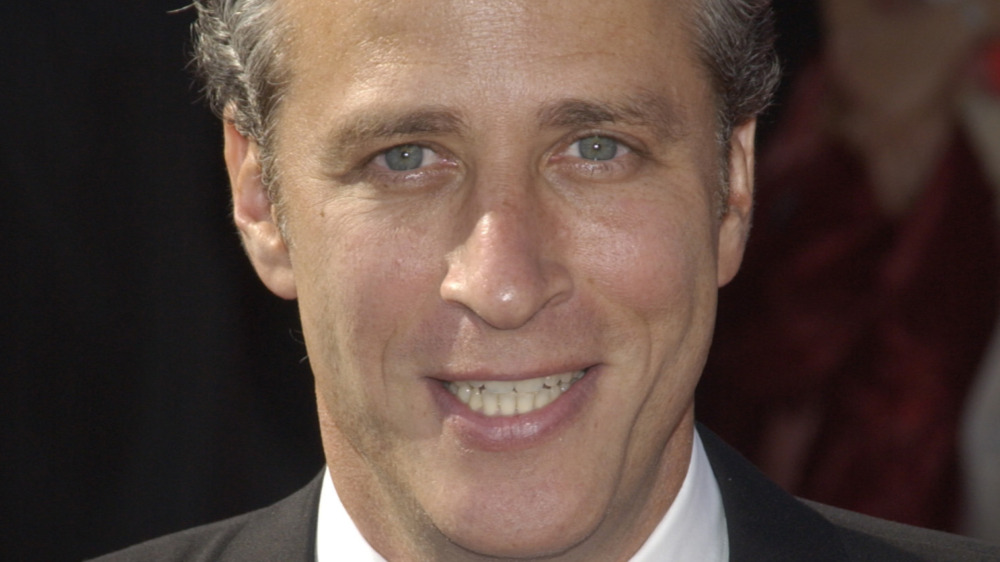 Shutterstock
Jon Stewart headlined The Daily Show on Comedy Central for 16 seasons before deciding it was time to leave. His decision to exit the year before the 2016 presidential election seemed an interesting choice, and it left many of his fans distraught and disappointed. Ultimately, however, it seemed he had reached a point where he felt a departure was the best course of action.
As Variety detailed, Stewart's first episode of The Daily Show aired in 1999. The series had previously aired for three years with former ESPN anchor Craig Kilborn in front of the cameras. It did relatively well for the network, but Comedy Central was left in the lurch when Kilborn jumped to CBS. A handful of potential replacements were interviewed, and Stewart was determined to be the right fit. 
Stewart had appeared in a handful of movies and had two seasons on MTV with The Jon Stewart Show (via IMDb) before joining Comedy Central. When he took over The Daily Show, he quickly made it his own and steered it into entirely new territory. A political focus developed as the 2000 presidential election dominated the headlines, and Stewart launched a format that kept him going for 16 years.
Apparently Jon Stewart no longer loved his job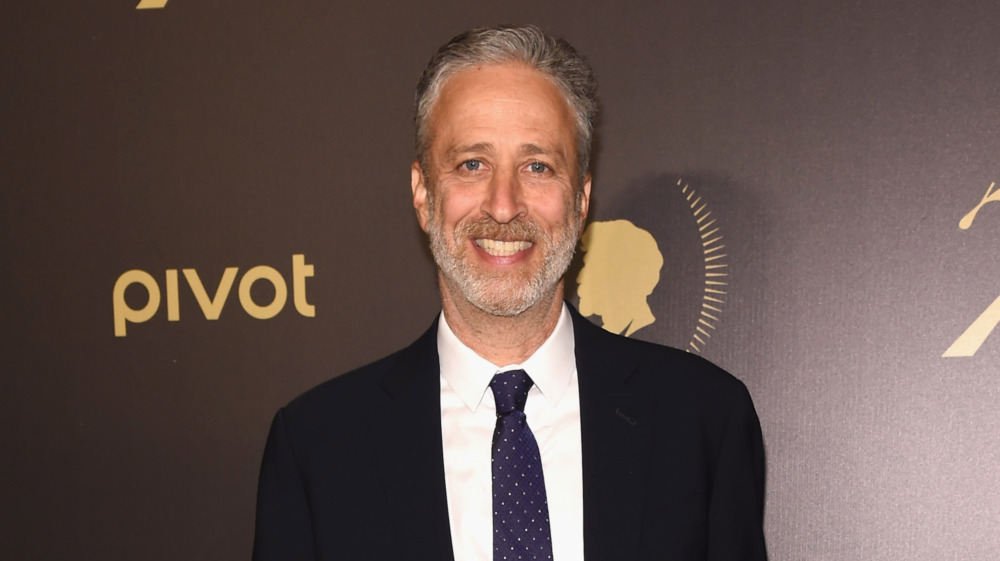 Gary Gershoff/Getty Images
Although Jon Stewart considered The Daily Show "the most perfect job in the world," he decided in 2015 that it was time to go (via The Guardian). The decision was announced just as the 2016 presidential election was heating up, and he later explained that was intentional. At the time, he did not necessarily see anything uniquely distinct about the upcoming election in comparison to the previous four he'd covered. He also felt that handing over the reins to Trevor Noah, his replacement, would go most smoothly if Noah had plenty of political heavy-lifting ahead of him.
It wasn't just the hesitation to tackle another presidential election that prompted Stewart's decision. Despite the show's success, Stewart simply wasn't feeling satisfied any longer. "These things are cyclical. You have moments of dissatisfaction, and then you come out of it and it's OK. But the cycles become longer and maybe more entrenched, and that's when you [realize], 'OK, I'm on the back side of it now," Stewart explained.
Stewart admitted that his departure had been "in the back of my head for quite some time." There was no singular moment that prompted the decision, but he eventually felt it was simply time. Apparently, the added benefit of spending more time with his young children signaled that the timing was right. He's seemingly remained content with the timing of his The Daily Show departure and he's embraced plenty of fabulous projects since then.