How Christina Aguilera Really Feels About Her Childhood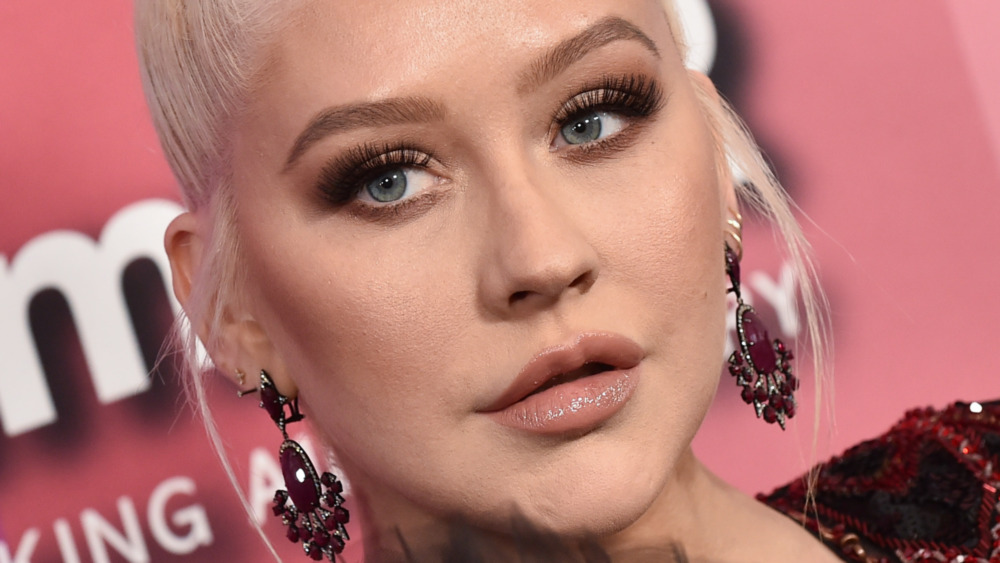 Shutterstock
Christina Aguilera is opening up about what it was like growing up in the music industry, and how she still grapples with the "trauma in [her] childhood." In the cover story for Health magazine, the pop singer revealed how being in quarantine amid the coronavirus pandemic gave Aguilera the opportunity to face her past. "No matter what I've been through — successes, childhood trauma, hardships — I still have a fighting spirit," the "Genie in a Bottle" singer said. "I never want to stop learning and growing to be the best person I can be."
Aguilera first came on the scene as a child on Star Search, before joining Britney Spears, Justin Timberlake, and Ryan Gosling on The All New Mickey Mouse Club from 1993 until 1995. The star's self-titled debut album came out when Aguilera was just 18 going on 19. The artist won a Grammy for Best New Artist just one year later. Over two decades later, with eight studio albums, two kids, countless awards, and a couple movie credits, Aguilera revealed that she is finally realizing who she truly is.
Christina Aguilera isn't 'happy with a lot of things' from her past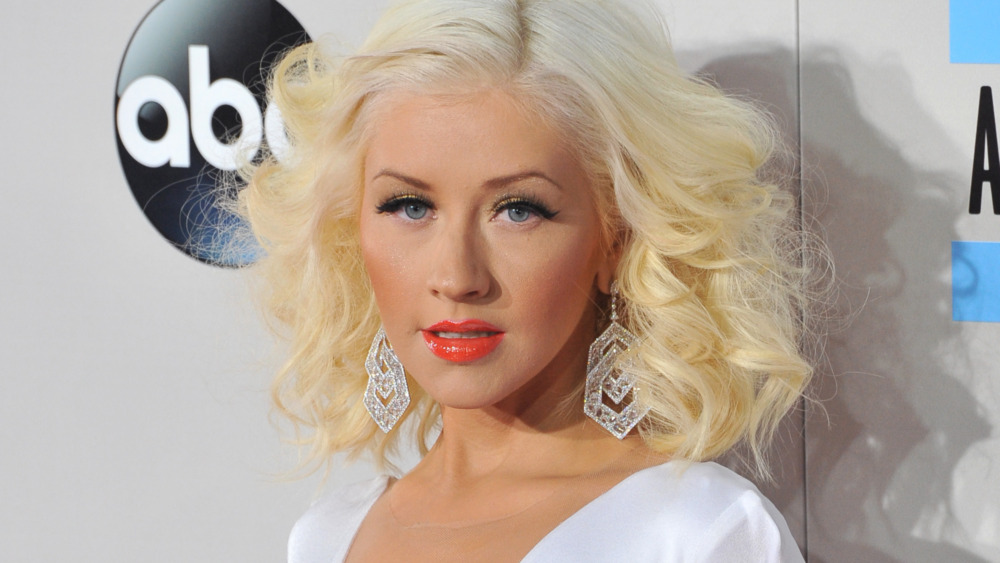 Shutterstock
Much like the rest of us, Christina Aguilera spent a significant amount of time at home as the world took a pause amid the coronavirus pandemic. During that time, she found herself uncovering her past. "I have this massive trunk of old diaries that I've literally kept from the past 20 years of my life. I was able to catch up on them and do some self-reflecting," Aguilera revealed to Health magazine on April 13, 2021. "It really forced me to be silent and take a look at myself. In some regard, I wasn't happy with a lot of things, and it's scary to face those feelings that, under normal circumstances, you don't have time to face because everyone is going, going, going."
The pop singer continued, noting how her work ethic over the years had an effect on her health. "That grind is praised, but I think we're all understanding that having moments to self-reflect and just breathe are crucial. I've been working since I was 7 years old. When I'm not working, there's a heavy amount of guilt that I feel," she said.
The "Beautiful" singer admitted her persona as a confident, strong pop diva is due to her being "grounded in knowing [herself]." She added, "But even in owning your truth and power, there are moments of weakness. I am not ashamed to say that I have my dark moments."