The Truth About The Real Housewives Of Nashville Rumors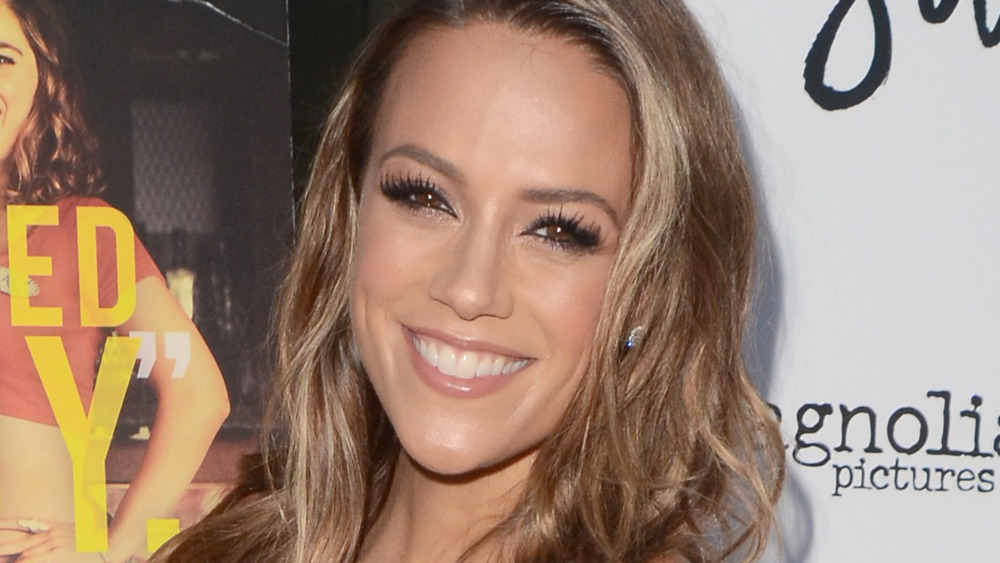 Shutterstock
The rumor mill has been hard at work ever since fans started to speculate that the Real Housewives franchise might be coming to Nashville. While the Music City seems to be a natural backdrop for a drama-filled show, the chatter about a possible Real Housewives of Nashville hit a fever pitch on April 9, 2021, when country singer Jana Kramer took to Instagram to tease a new project, that looked very ... well, housewivey, to us Bravo fans.
"About today....any guesses?!" Kramer, who previously revealed she auditioned for The Real Housewives of Beverly Hills, per People, captioned a photo of her and her son sitting on barstools in what looked like a well-lit set, perfect for a classic Bravo-style talking head.
In addition to Kramer, Twitter speculated that a couple of other southern belles are a part of the alleged cast, including Brittany Aldean, Jenna Perdue, Kasi Wicks, Alexis Allen, and Sabina Rich.
Both Perdue, who is the wife of Dee Jay Silver, and Wicks, who is the wife of Chuck Wicks and Jason Aldean's sister, added fuel to the rumors when they shared a post to their Instagram Stories reading, "Let the Adventure Begin," according to Country Now, who also reported others allegedly involved in the project have been dropping subtle clues as well. 
Although Bravo has yet to address the rumors, Jason Aldean's wife, who is allegedly involved in the possible show, took to Instagram to shed some light on the recent speculation. Keep scrolling for more details.
Brittany Aldean is setting the record straight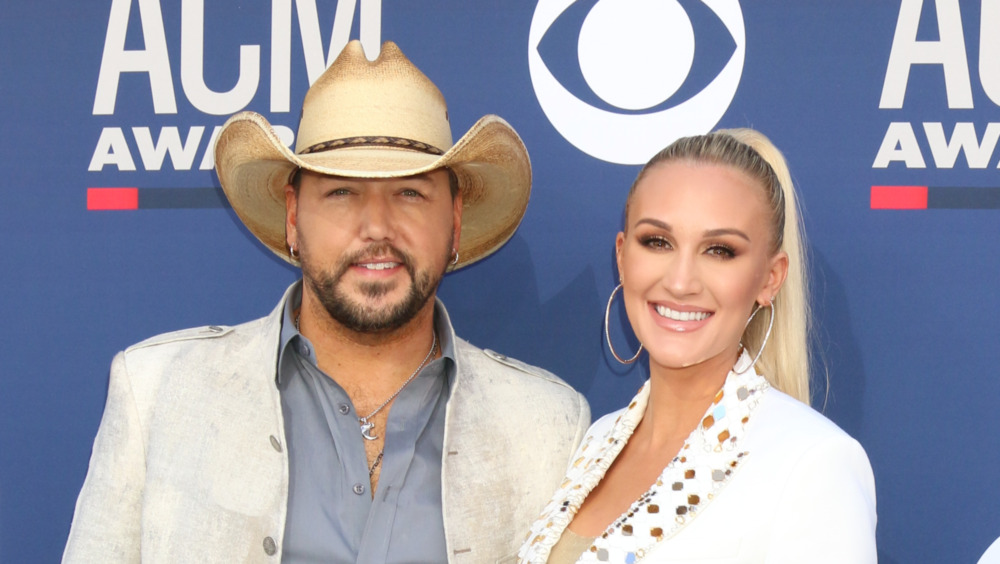 Shutterstock
While some of the rumored cast members of the alleged Real Housewives of Nashville seem to be loving the speculation about their possible reality TV debut, Brittany Aldean set the record straight about her involvement in the potential project.
In an Instagram Story shared on April 12, 2021, Aldean addressed the speculation in a video message to her fans with the caption, "I love a good rumor." In the clip, Jason Aldean's wife began by stating, "I've read a lot of things about myself over all these years. One being that I am a conspiracy theorist. Another being that me and Jason have marital issues. And now, apparently, I'm on the Real Housewives of Nashville."
The country star, who was sitting beside her in the clip, chimed in asking, "you're on the Real Housewives of Nashville? Since when?," to which his wife replied, "Apparently it's new. It was apparently filming going on that I am unaware of." Following their mocking exchange over the rumors, they declared the speculation "fake news," adding, "fake news strikes again."
But while Aldean shut down speculation that she's currently a part of a Bravo project, she did seem open to the idea when she later posted a wide-eyed Boomerang with the words, "It would be entertaining thoooo." Although her reality TV debut is uncertain, we have to agree with her!