The Real Reason Jana Kramer Shared A Photo Of Herself Crying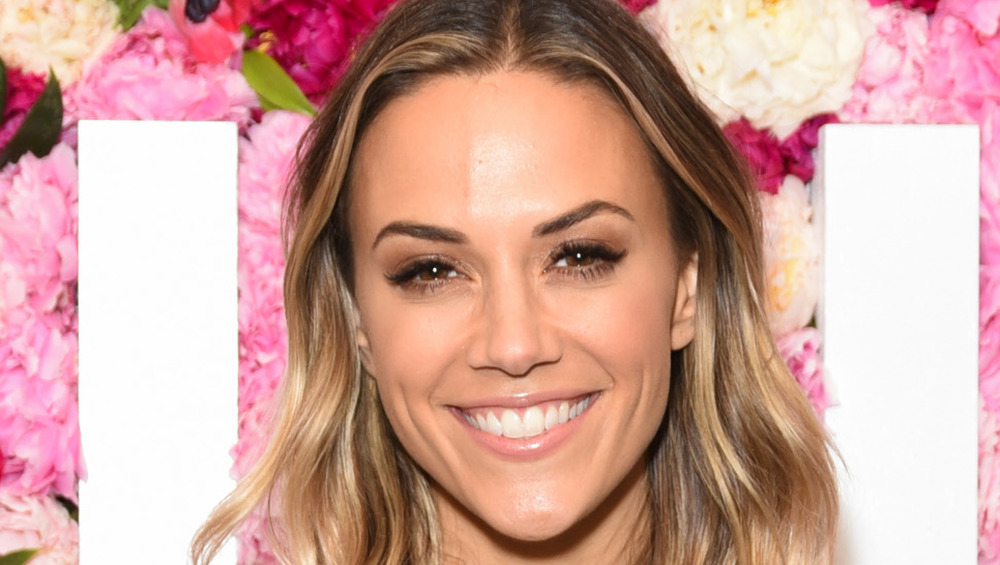 Presley Ann/Getty Images
No one has been more candid about the trials and tribulations of marital life than Jana Kramer and husband Mike Caussin. The duo, who tied the knot in 2015 and share two children together, per People, have been open about their relationship struggles and even published their book The Good Fight: Wanting to Leave, Choosing to Stay, and the Powerful Practice for Loving Faithfully, in September 2020. Aside from their self-help book, they have continued to share their story on Kramer's podcast Whine Down. In fact, the actor shared a heartbreaking photo of herself in tears after having a fight with her beloved while Kramer was filming a movie in Canada, which the duo discussed on the March 21, 2021, episode of her podcast.
"Nothing is perfect. This was a few weeks ago in Canada. I took this picture to almost remind myself that even though in the moment it seems like everything is doomed it's not," she wrote via Instagram on March 23, 2021. "We talked about our blow up on this week's podcast and I think it's an important one for everyone to hear." Keep scrolling for more about Kramer's emotional post.
Kramer admits marriage ain't easy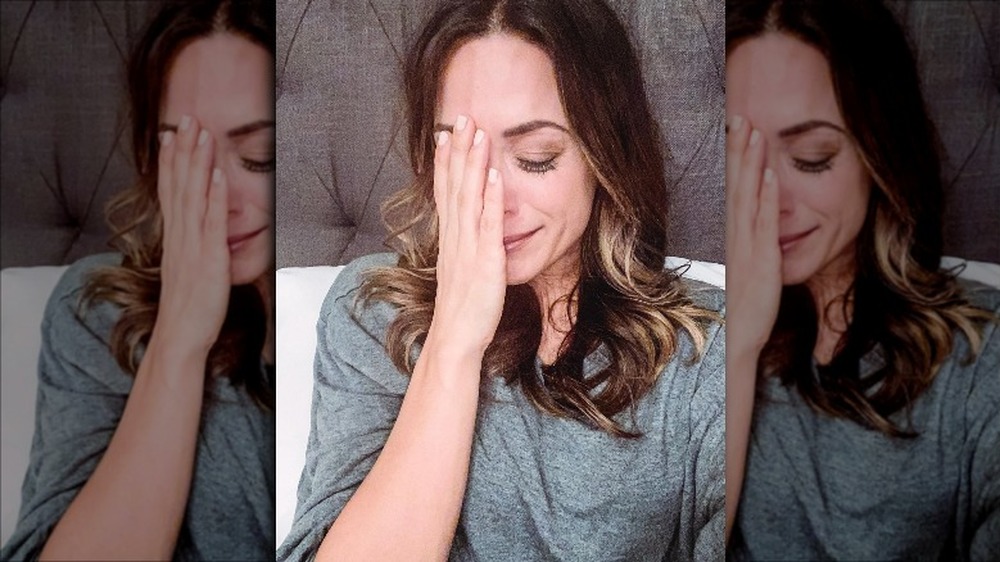 Jana Kramer and husband Mike Caussin revealed their relationship hit a low when Kramer was the one busy at work while Caussin was at home with the kids. "I think no matter what going into a situation like that, you're accepting your roles," Caussin said about their tough spot on Kramer's podcast. "Just like when there's someone in a relationship that stays home with the kids all day, [and someone who] is going to work. [They] come home, and they're tired from work, the other one is tired with the kids, and it's that kind of push and pull, 'Who's more tired?' So I think there's some of that light resentment."
Opening up about the experience in her heart-wrenching Instagram post, the actor wrote, "No relationship is perfect and when blow ups or fights happen sometimes we believe it's done and over but really it's a moment for growth and more understanding and to lean into your partner." She continued, "Now when you're in the middle of the fire it's hard to lean in and see that but just know it's not the end of the world. And we all have these moments so ur not alone. Fights happen. No relationship is perfect.. Now the Important thing is in the end are you fighting the good fight together? Link in stories to hear more...[your] not alone in [your] struggles xo."