Stanley Tucci's Brother-In-Law Is Someone You Will Recognize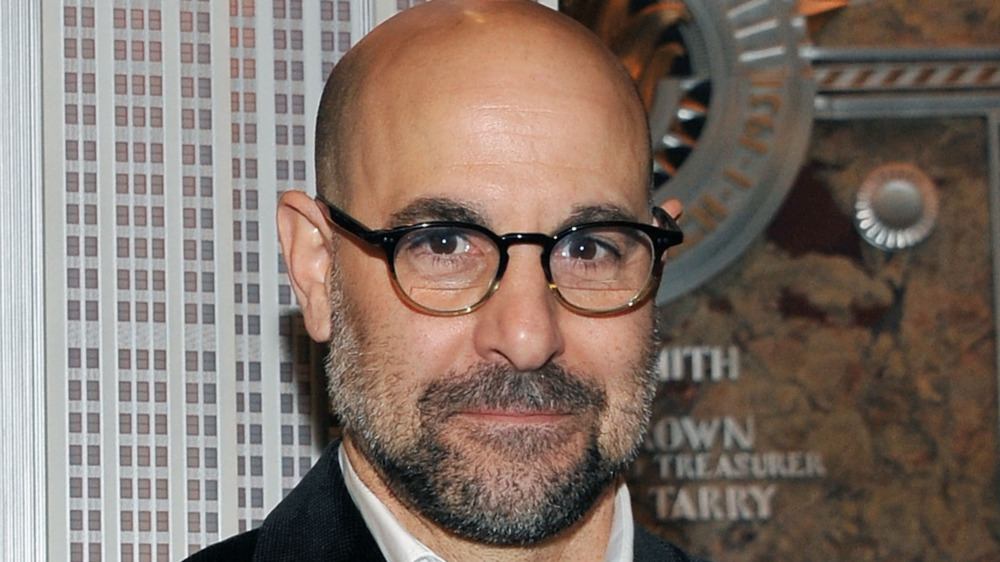 Slaven Vlasic/Getty Images
Life hasn't always been kind to versatile, prolific actor Stanley Tucci. Tucci's first wife, Kate, a social worker, died of breast cancer in 2009, and the actor has been open about the process of grief and how it never really settles. In 2020, he told CBS Sunday Morning, "You never stop grieving. It's still hard after 11 years. It's still hard. And it will always be hard. But you can't let it... and she would never want any of us to wallow in that grief and let it take over our lives."
Tucci was fortunate to find love again in the years following Kate Tucci's death. He met his second wife when actress Emily Blunt introduced the couple at her own wedding in July 2010. Blunt and Tucci had, of course, both starred in the 2006 hit film The Devil Wears Prada, which was Blunt's breakout role and led to the stellar career she's had since. When Blunt married John Krasinski, the actor known for his role as Jim Halpert on the smash hit sitcom, The Office, she introduced Tucci to her older sister, Felicity Blunt.
Stanley Tucci and John Krasinski are brothers-in-law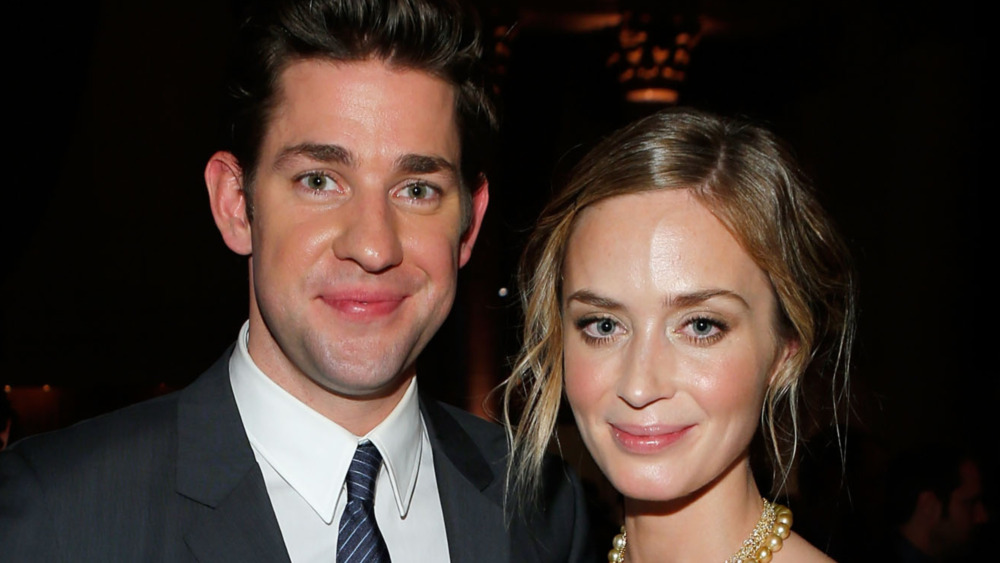 Jemal Countess/Getty Images
Stanley Tucci met Felicity Blunt at her younger sister Emily Blunt's wedding reception in 2011, and the rest, as they say, is history. But, if you're doing the math, that isn't the only thing that happened during that wedding. If Emily is Tucci's sister-in-law, then, by the transitive power of celebrity marriage, he also gained a well-known brother-in-law named John Krasinski, who, in addition to his role on The Office, also played the title role from Tom Clancy's Jack Ryan series. 
Naturally, the couple was present when Tucci and Felicity tied the knot in 2012, as reported by PopSugar. The celebrity in-laws famously spent the holidays together in 2020, with Tucci — quite the mixologist — whipping up some Christmas Cosmos at their COVID-compliant gathering — and sharing the cocktail recipe on his Instagram. Cheers!