Who Is Stanley Tucci's Wife, Felicity Blunt?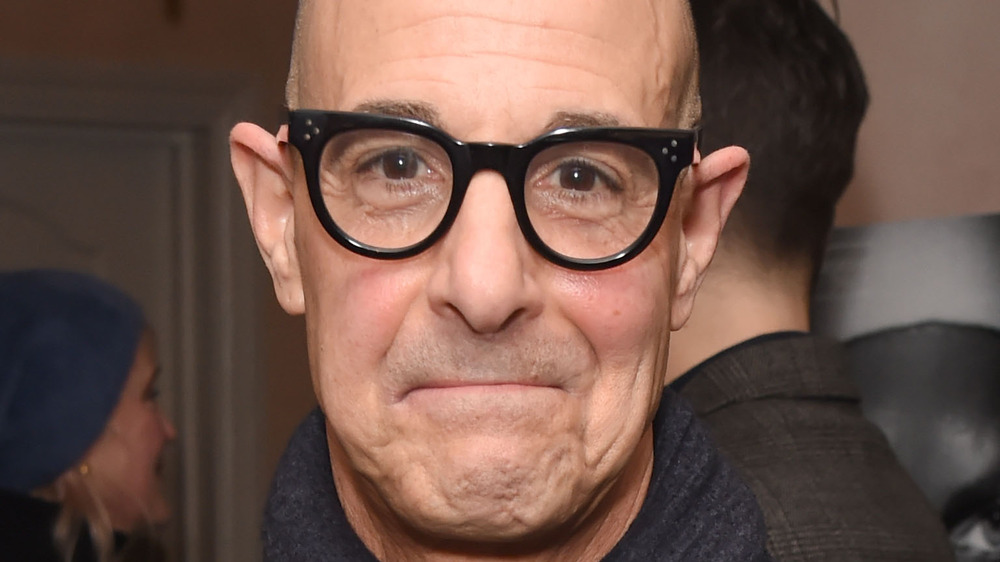 David M. Benett/Getty Images
Stanley Tucci is one of those actors that almost everyone can agree is just ...the greatest. But while his fans marvel at his Negroni-making abilities and debate their favorite of his myriad roles, there's one woman who likely knows him best of all: his wife, Felicity Blunt. Blunt and Tucci tied the knot in 2012 and they have two kids together: Matteo Oliver and Emilia Giovanna. 
Blunt isn't Tucci's first wife, though. He first married a woman named Kate in 1995, though she died of breast cancer in 2009 at the age of 47. His twins Nicolo and Isabel, and daughter Camilla are from his first marriage. He said in a January 2021 interview with CBS This Morning, "You never stop grieving. It's still hard after 11 years. It's still hard. And it will always be hard." But he says that Kate would want him to be happy. "She would never want any of us to ever wallow in that grief and let it take over our lives. She would never want that. She wasn't like that," Tucci said. And, to a certain extent, he does seem to have moved on from the grief.
Here's everything you need to know about the woman who stole Tucci's heart.
Felicity Blunt met Stanley Tucci's first wife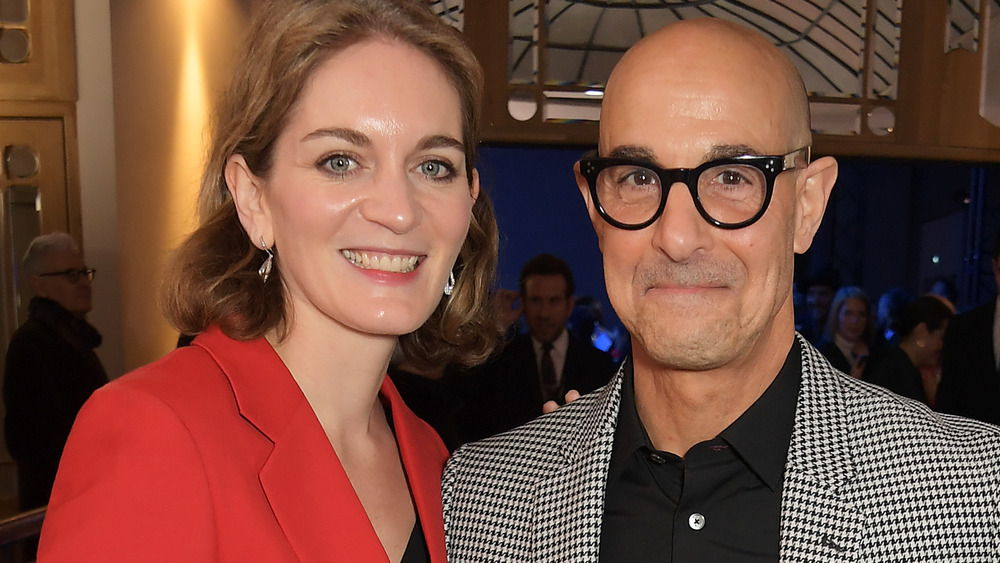 David M. Benett/Getty Images
There's a reason Felicity Blunt might look familiar. The British literary agent who works at Curtis Brown is actor Emily Blunt's older sister. Additionally, Felicity and Emily once met Stanley Tucci's late wife. Emily and Tucci starred in the movie The Devil Wears Prada, and the actor revealed that he has a picture of him, Kate, Felicity, and Emily at the premiere. He said that they had found out Kate had cancer just before doing the movie. 
"And, actually, Felicity — Emily's sister, my wife — she and Kate talked at the premiere that night and I have a photo of them together, which is so odd. And then many years later, I ended up marrying Felicity," he said on a February 2021 episode of WTF with Marc Maron. It is a strange coincidence, one that also means Tucci and John Krasinski are brothers-in law, too. 
Tucci famously loves food and in 2014, he and Felicity co-wrote a cookbook together called The Tucci Table: Cooking with Family and Friends. And given their cocktail making videos while in isolation amid the coronavirus pandemic, there could be another one in the works. Overall, these two seem to make a very good creative team.