The Tragic Death Of Stanley Tucci's First Wife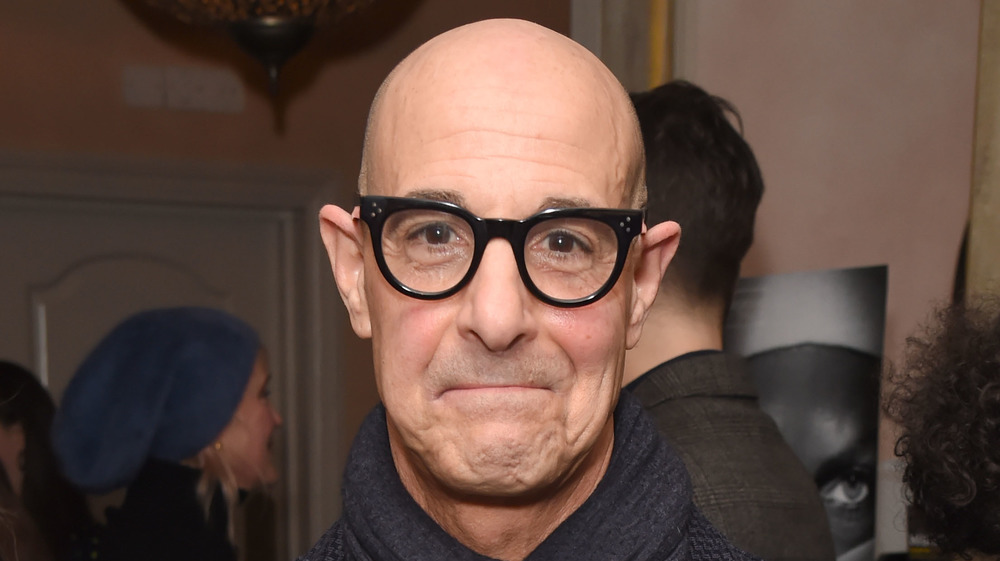 David M. Benett/Getty Images
Stanley Tucci is known for bringing the laughs in several movies like Devil Wears Prada and Easy A but in real life he suffered an unimaginable loss.
The Hunger Games actor is still mourning the loss of his first wife Kate Tucci, a social worker who died from breast cancer in 2009 at the age of 47. He explained to NPR, "I lost my wife 11 years ago to breast cancer. And there's no question that, you know, that also — you know, that's a scary thing to watch, and it's, you know, a sad thing for all of us — devastating."
Tucci was married to Kate from 1995 until her death in 2009, and they raised three children, twins Nicolo and Isabel, and a daughter Camilla. A year after his wife's death in 2010, Tucci opened up to NPR saying that he was "mostly sad." He explained further, "there's all the blaming of yourself, which you can't do, but you kind of do." Tucci added (via Daily Mail), "I'm sad for Kate that she can't be here, and I'm sad for my children that they didn't have the opportunity to spend more time with her because she was an extraordinary person."
Of course, Tucci went on to find love again but it wasn't easy at first.
Stanly Tucci has never stopped grieving his first wife and felt guilty moving on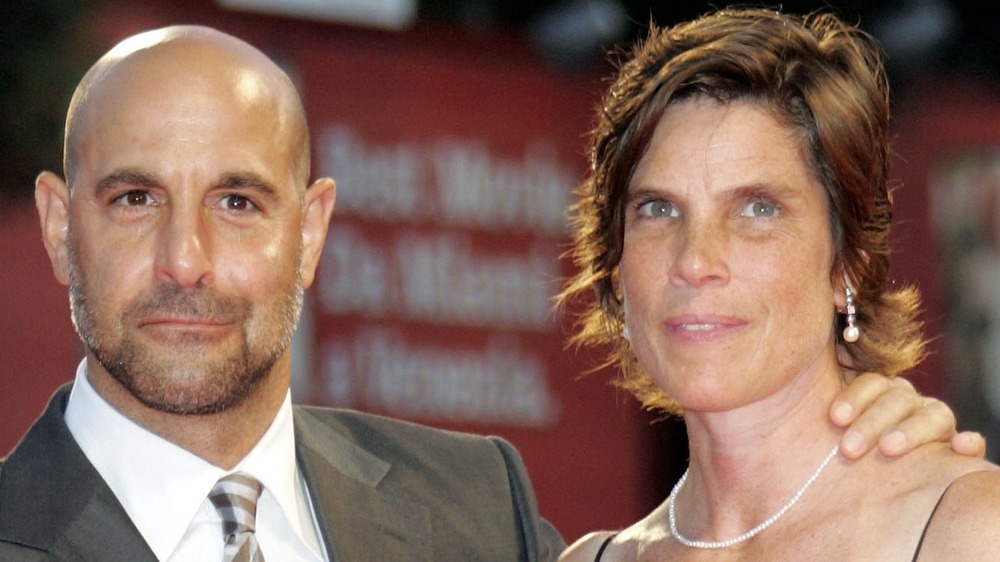 Mj Kim/Getty Images
When it comes to the death of his first wife Kate (pictured above), The Witches actor Stanley Tucci told CBS Sunday Morning, "you never stop grieving."
The Julie & Julia star explained, "it's still hard after 11 years. It's still hard. And it will always be hard. But you can't let it... and she would never want any of us to wallow in that grief and let it take over our lives. She would never want that. She wasn't like that."
In 2012, Tucci went on to marry literary agent Felicity Blunt, whom he met through her older sister and his Devil Wears Prada co-star Emily Blunt. The two share young children, Matteo Oliver and Emilia Giovanna. Blunt is also the mastermind behind Tucci's fun cocktail tutorial videos that went viral after he posted them on his Instagram. 
Yet Tucci admitted to The Times (via Daily Mail) that he initially felt guilty when first getting together with Blunt soon after his wife's death. "It was very hard to go on vacations at first, really hard to go with Felicity someplace. I felt guilty. It's horrible. You always feel guilty." He added, "there are photographs (of Kate) around at home... Not that many, but I would have difficulty. And especially when we first met it was only two years after Kate died."
While Tucci may never stop mourning the loss of his first wife, we're happy he's found happiness again with Blunt.