Why Justin Bieber Said His Marriage Was On 'Eggshells'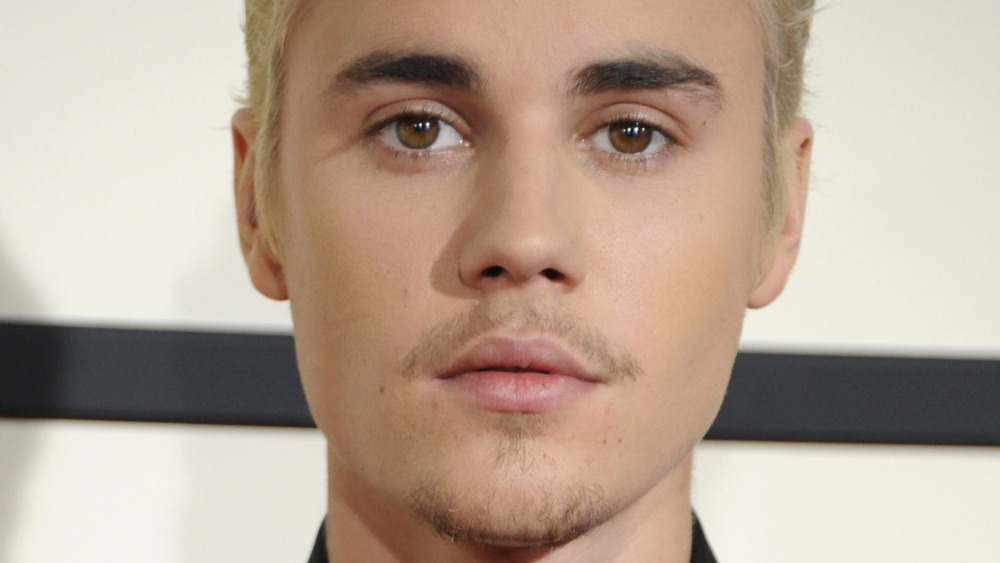 Shutterstock
In GQ's May 2021 issue, Justin Bieber opened up about how his relationship with God and his marriage to Hailey Bieber helped him change course in life for the better.
The pop singer revealed to the mag he has always felt "compelled" to get hitched and "just felt like that was [his] calling. Just to get married and have babies and do that whole thing." After spending much of his teen years being schlepped around by his management team looking to further his career, it was Bieber's relationship with Hailey Bieber and decision to settle down that set the artist on the right path towards finding himself. "She is just a strong, consistent, stabilizing force in his life," Bieber's longtime friend Ryan Good told the publication. "And that was something he was missing all those years."
Justin and Hailey tied the knot in September 2018, and both celebs have been transparent about their struggles in marriage, even admitting they regularly receive couples therapy. In his May 2021 GQ cover story, the "What Do You Mean?" singer went a step further with new details about his first year of marriage.
Justin Bieber was scared to talk about his past with Hailey Bieber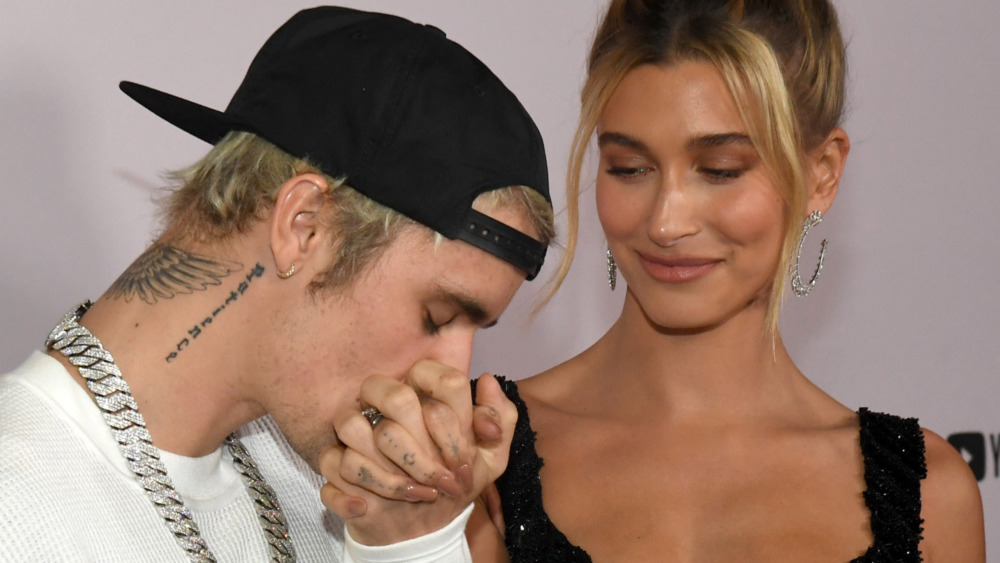 Kevin Mazur/Getty Images
Justin Bieber admitted to GQ his "first year of marriage was really tough," in large part because of the pop singer's past struggles. The "Baby" artist opened up about how fame turned him to drugs, and what he had to do to turn his life around. The process, in turn, ended up causing a strain on his marriage to Hailey Bieber.
"There was a lot, going back to the trauma stuff. There was just lack of trust," revealed the pop star. "There was all these things that you don't want to admit to the person that you're with, because it's scary. You don't want to scare them off by saying, 'I'm scared.'" Bieber went further into detail, telling the mag he was "on eggshells" his first year as a husband.
Bieber continued, "we're just creating these moments for us as a couple, as a family, that we're building these memories. And it's beautiful that we have that to look forward to." The artist, whose career really began to take off when he was just a teenager, said his "home life was unstable" and wasn't able "to look forward to" making those memories. "Like, my home life was not existing," he told the outlet. "I didn't have a significant other. I didn't have someone to love. I didn't have someone to pour into. But now I have that."
If you or someone you know is struggling with substance abuse and mental health, please contact SAMHSA's 24-hour National Helpline at 1-800-662-HELP (4357).