Everything We Know About Demi Lovato's New Show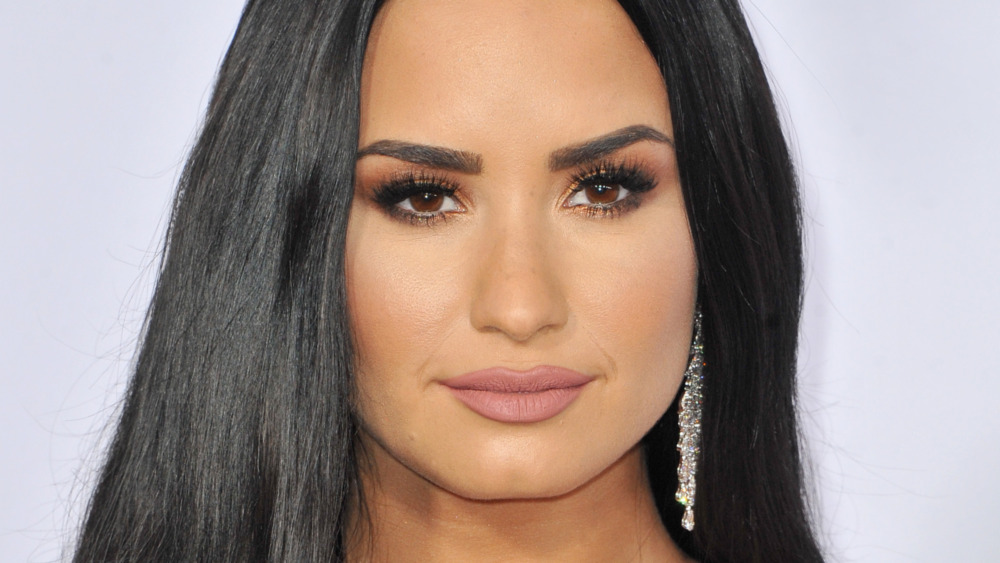 Shutterstock
The following article contains discussion of eating disorders.
For Demi Lovato, 2021 has been a big year. The actor/singer released a new album, Dancing with the Devil... the Art of Starting Over, which coincided with a docuseries on YouTube about her personal life. Many performers opt to capitalize on their fame by releasing a documentary about the trials and tribulations of fame or offering fans a firsthand look at their creative process, but Lovato's is something different. Dancing with the Devil (the series) provides a deeply intimate portrait of a young woman on the edge of crisis.
In the docuseries, Lovato opens up about her long battle with addiction. She speaks in-depth about the night she nearly died from an overdose in 2018 and how she became addicted to heroin. Much of the ensuing album was dedicated to a similar theme, with songs like "Dancing with the Devil" chronicling her relapse, and "California Sober" celebrating her version of sobriety.
As we said, it has been a big year, and Lovato is just getting started. In April 2021, news started circulating that Lovato had landed a deal for a new sitcom about an issue Lovato holds dear. Here's what we know.
Demi Lovato's show is about something close to her heart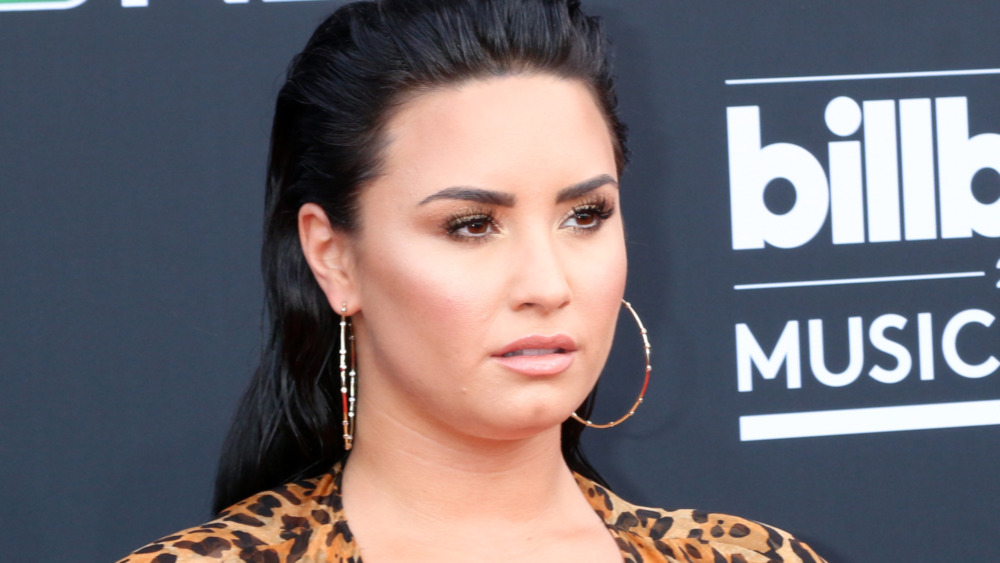 Shutterstock
On Tuesday, April 13, 2021, NBC announced its plans for a new sitcom, Hungry. Demi Lovato, already on a career-high, has signed on as an executive producer and leading actor. Hungry will be a comedy scheduled to air as part of the network's 2021-2022 season, per USA Today.
According to the outlet, Hungry is going to be a little different than a traditional sitcom. Like most sitcoms, Hungry will focus on a group of close-knit friends — but with a twist. These friends "belong to a food issues group (and) help each other as they look for love, success and the perfect thing in the fridge that's going to make it all better."
Lovato has spoken candidly about her issues surrounding her body image and eating habits in the past. "I used to genuinely believe recovery from an eating disorder wasn't real. That everyone was faking or secretly relapsing behind closed doors," she wrote on Instagram in December 2020, adding that she was finally feeling better. "I wanted to celebrate my stretch marks instead of being ashamed of them," Lovato captioned a photo of herself in a bikini showcasing said stretch marks. "Be gentle on yourself if you slip up and remember to get right back on track because you're WORTH THE MIRACLE OF RECOVERY."
Hungry is Lovato's chance to shine a light on and add some levity to an issue close to her heart. We can't wait to watch!
If you or someone you know is struggling with substance abuse and mental health, please contact SAMHSA's 24-hour National Helpline at 1-800-662-HELP (4357).
If you or someone you know is struggling with an eating disorder, please contact the National Eating Disorder Association's Helpline at 1-800-931-2237 or chat with one of their helpline volunteers on NEDA's website.