Who Are Mel Brooks' Ex-Wives?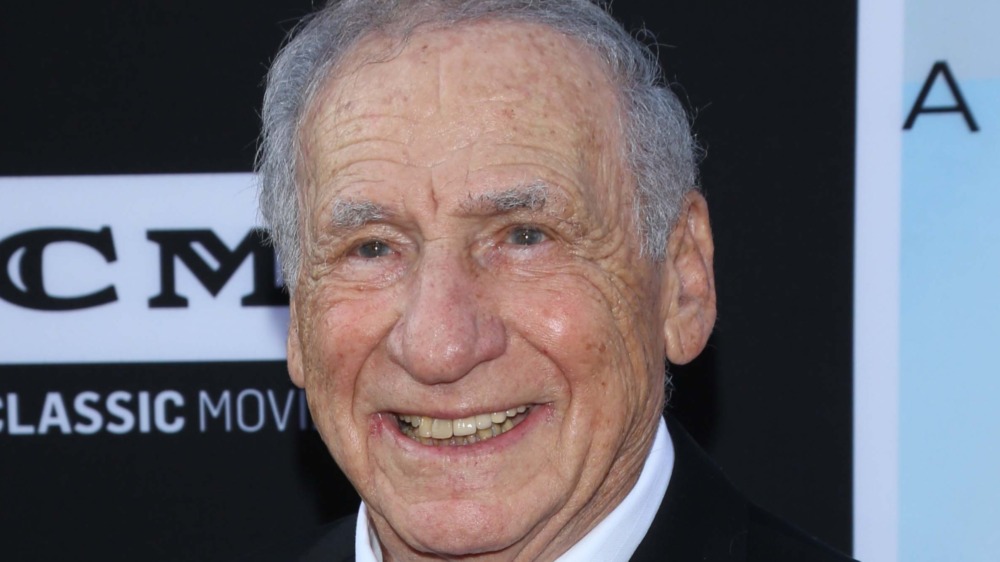 Shutterstock
Famed comedian Mel Brooks is known for being the EGOT winner behind hit films like Blazing Saddles, Spaceballs, and The Producers via IMDb. The star has been in Hollywood since 1951, and is even working on three projects slated for release in 2021. 
"The comedy writer is like the conscience of the king," Brooks previously told NPR. "He's got to tell the truth. That's my job: to make terrible things entertaining." From mocking Adolph Hitler to the film industry itself, Brooks has turned his satirical eye to a number of headline-grabbing subjects over the years. 
While funnyman Brooks may be a screen legend, his personal life is equally as fascinating. The multifaceted writer-director was married twice, resulting in one divorce and a new status as widower. Keep scrolling to find out about Brooks' past wives, the mothers of his children, and which he said was the love of his life!
Mel Brooks called second wife Anne Bancroft his soulmate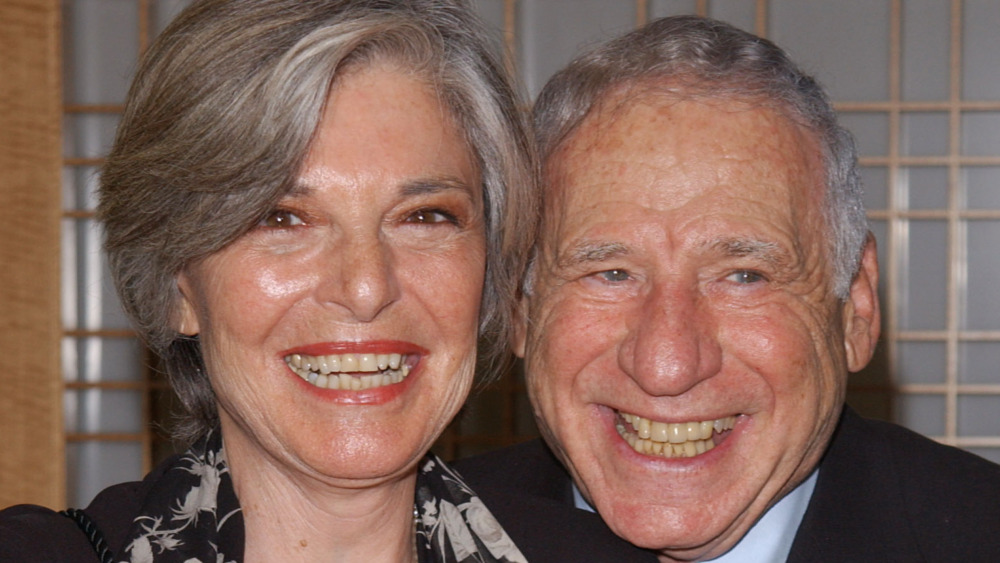 Frank Micelotta Archive/Getty Images
Mel Brooks first wed dancer Florence Baum in 1953, according to Closer Weekly. The couple welcomed three children – Stephanie, Nicky, and Eddie Brooks – before divorcing in 1962. Yet according to biographer Patrick McGilligan's book Funny Man: Mel Brooks, the comedian was supposedly unfaithful to Baum throughout their union. As reported by Daily Mail UK, Brooks gave Baum a $3-dollar allowance every morning, and allegedly had an affair with singer Eartha Kitt. Baum also claimed Brooks had a violent temper during their divorce proceedings. 
By 1964, Brooks found love again with actor Anne Bancroft. Per CBS News, it was love at first sight for Brooks. "I know I'm just struck by her. I'm struck and I'm in love," Brooks reminisced. Bancroft felt the same: "I was in love with him instantly, because, you see, he looked like my father and acted like my mother," she stated, as reported by Country Living. 
Talented Oscar winner Bancroft appeared in films like The Miracle Worker, The Graduate, and Great Expectations per IMDb before dying of uterine cancer in 2005. Via Closer Weekly, Brooks and Bancroft had one son, screenwriter Max Brooks, together. Until the end of Bancroft's life, Brooks and her were inseparable. "How many people could stand their wives for 24 hours? I could cry now," Brooks remembered on SiriusXM's Town Hall special. "I couldn't get enough of her." It's clear Bancroft and Brooks were meant to be.