Brothers Osborne's Net Worth: How Much Is The Country Supergroup Worth?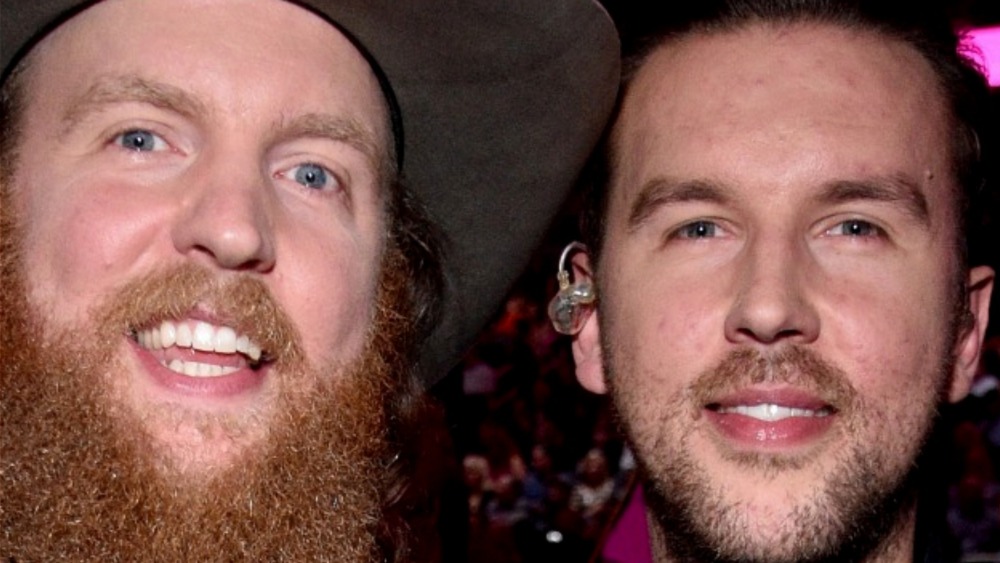 Kevin Mazur/acma2017/Getty Images
The Brothers Osborne have been jamming up a storm since they struck gold with a record deal in 2012 and released their first single "Let's Go There." Their rich, soulful country music meld T.J. Osborne's deep warm vocals with John Osborne's incredible guitar skills to create an authentic kind of sound. T.J. and John Osborne grew up in the small town of Deale, Md., per The Washington Post, and have put a lot of themselves into their music.
While the brothers may be wealthy now, they experienced the life they described in their hit song "Dirt Rich" from their debut album Pawn Shop. In an interview with Billboard, T.J. revealed, "As much as that song was fun, it's actually very true." Their musical father worked an ordinary blue-collar job as a plumber and sometimes their parents had difficulties making ends meet. 
"There were times when T.J. and I would come home from school and all of our electricity would be off because our folks had a hard time paying the electric bill," John told the outlet. He also shared that their father had a unique perspective that he instilled in his kids. "And instead of crying about it, our dad would turn it into a really fun game of hide-and-go-seek in the dark," he relayed. T.J. added, "It was almost like, when the power went out, we looked forward to it," before adding, "We had no idea that we were poor."
The Brothers Osborne cashed in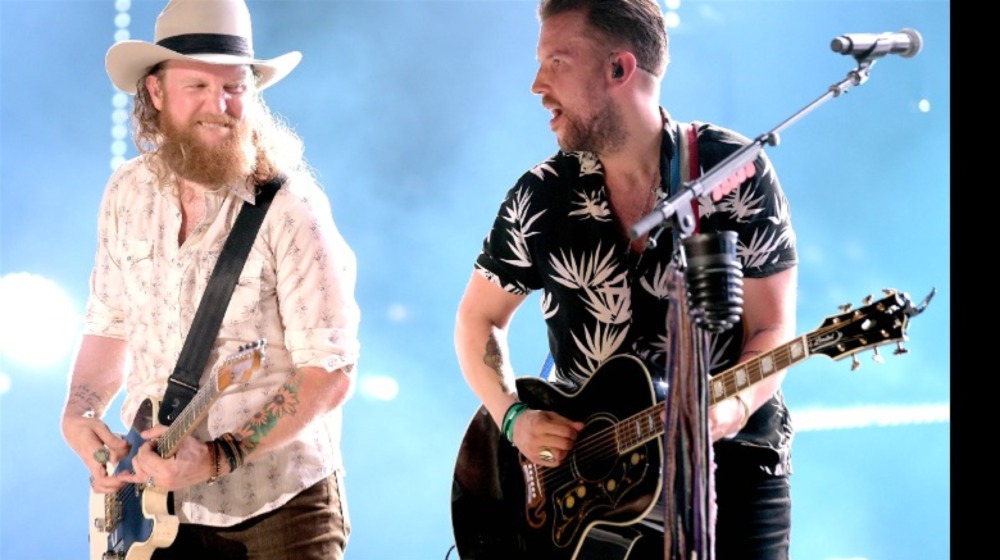 Jason Kempin/Getty Images
The days where John and T.J. Osborne had to "learn to live with it" because they were poor are over. The Brothers Osborne are cashing in after years of hard work. In a 2017 interview with The Baltimore Sun, they shared that they played as teenagers in a band with their father called Deuce & a Quarter. John Osborne Sr. said that "we worked hard at it to develop a sound." In 2015, they told the same outlet that they "played all of the restaurants and tiki-bar type of places around there in Deale." John and T.J. then chased their ambitious dream to Nashville to pursue music in the early 2000s. Many years later, they got their break.
Now the brothers are both millionaires, even though Idol Net Worth reports that younger brother T.J. Osborne is making more money than John. The crooner, who made history when he came out as gay this year, has a net worth of $10 million. John stands about $5 million strong. Not bad for two Maryland brothers doing what they love.