How The Queen Feels About Meghan Missing Prince Philip's Funeral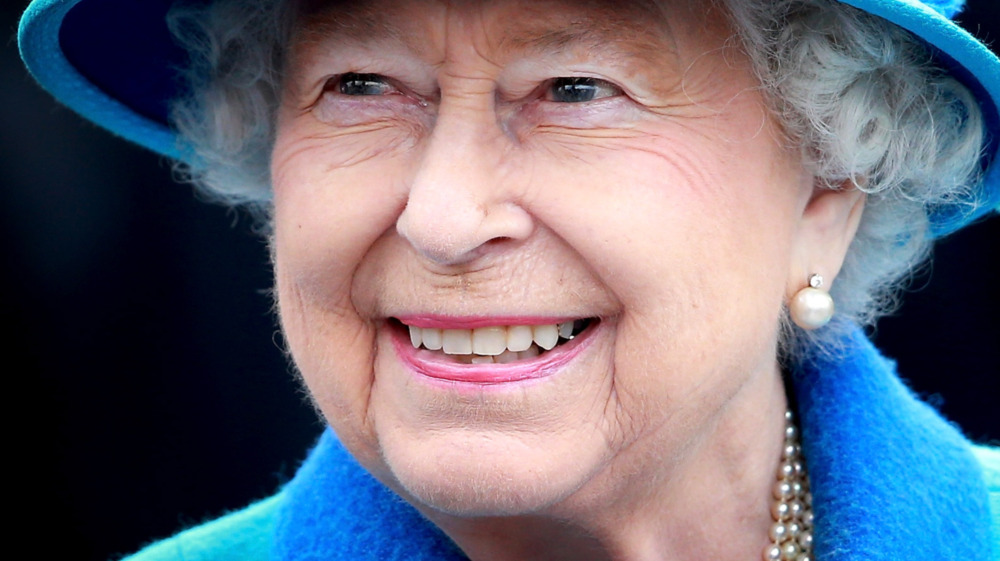 Chris Jackson/Getty Images
Prince Philip died at age 99 on April 9, 2021. Since his passing, many celebrities and notable personalities (including the polarizing Piers Morgan) have paid their respects in honor of his contributions to the British monarchy. The duke's grandson Prince William also shared a few touching words, saying he was "lucky" to have known him.
Funeral preparations are now underway, and the service will be held on April 17, 2021 at St. George's Chapel in Windsor Castle, according to People. Queen Elizabeth, along with the rest of the royal family, is observing a two-week period of mourning and will "undertake engagements appropriate to circumstances," according to BBC. On April 13, 2021, the queen hosted a ceremony where Earl Peel stood down as Lord Chamberlain, and she accepted his royal aide's wand and office insignia. This was her first royal duty since Philip's death.
Meghan Markle will not be attending Philip's funeral. Keep reading to see how the queen really feels about her absence.
Meghan Markle has a good reason for not attending Prince Philip's funeral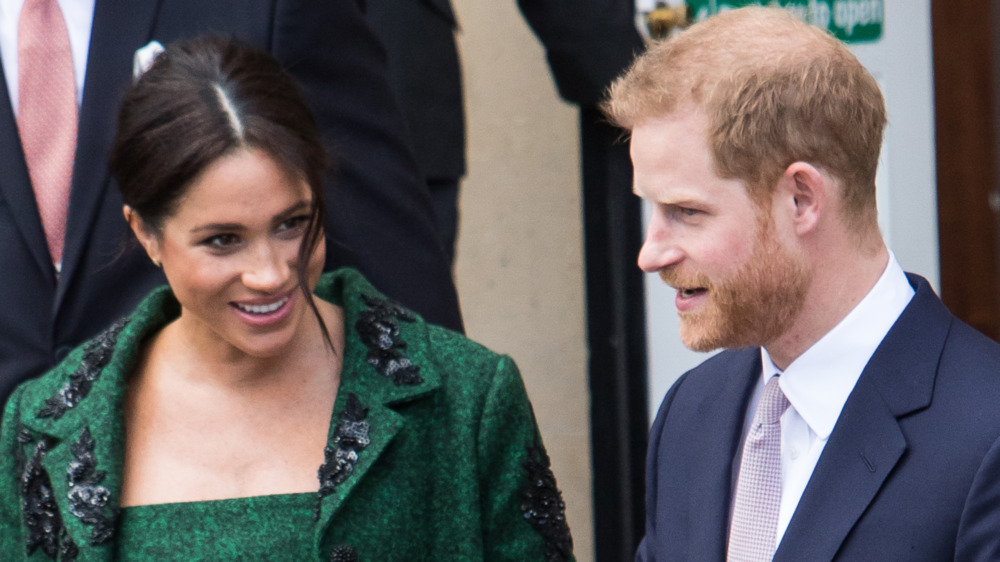 Shutterstock
Meghan Markle and Prince Harry are expecting a baby girl this summer, and she "has been advised by her physician not to travel," according to People. Harry flew back to the U.K., but he and his wife "were in contact with the queen," per the outlet. The source continued, "Meghan expressed condolences. The Queen understands why she can't travel at the moment."
Harry and Prince William have not been on the best of terms, and their rift grew even deeper after Meghan and Harry's bombshell interview with Oprah Winfrey in March 2021. Prince Philip's funeral will be the first time the brothers have seen each other since Harry and his wife left the U.K. over a year ago.
Harry seemed distraught over his grandfather's loss and wrote, "My grandfather was a man of service, honour and great humour. He was authentically himself, with a seriously sharp wit, and could hold the attention of any room due to his charm—and also because you never knew what he might say next," per the outlet. He went on to say that he, his wife, Archie, and his future great-granddaughter "will always hold a special place for you in our hearts."