Prince William Reacts To Prince Philip's Death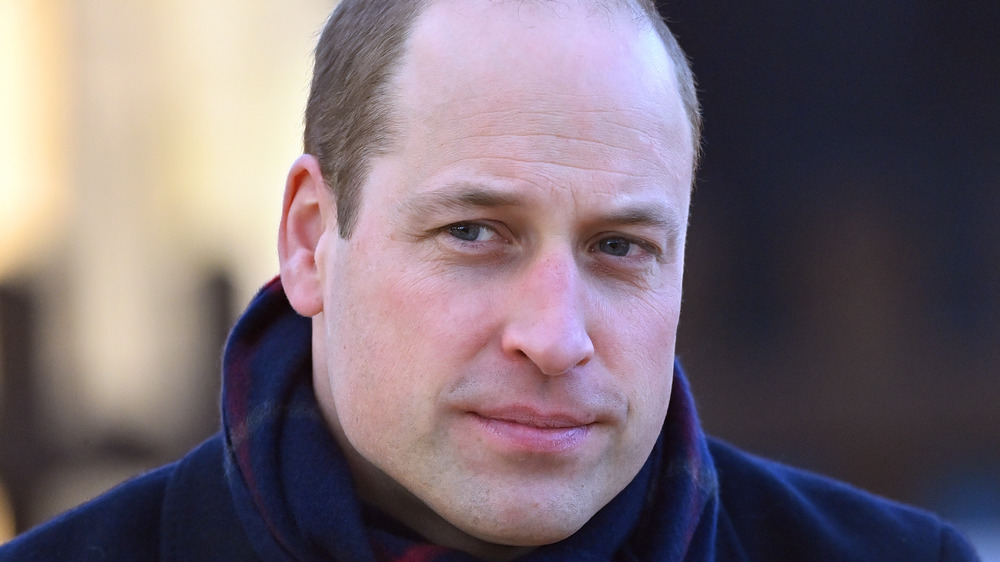 Pool/max Mumby/Getty Images
Those who follow the British royal family probably already know that in February 2021, Queen Elizabeth's husband, Prince Philip, Duke of Edinburgh, was admitted to London's King Edward VII Hospital because he "had been feeling unwell," according to the BBC. The stay was intended for just a few days but ended up extending for a month while, as the outlet also explained, the royal "underwent a successful procedure for a pre-existing heart condition."
Following Philip's time in the hospital, he returned to Windsor Castle, where he died on April 9, 2021, at 99.
The announcement that Philip had "passed away peacefully" was made on behalf of the queen "with deep sorrow," and many others were quick to offer their condolences following the duke's death. Prince Philip's grandson, Prince William, also released a statement addressing the death of the senior royal. Here's what William had to say about the loss of his loved one.
Prince William feels 'lucky' to have known his grandfather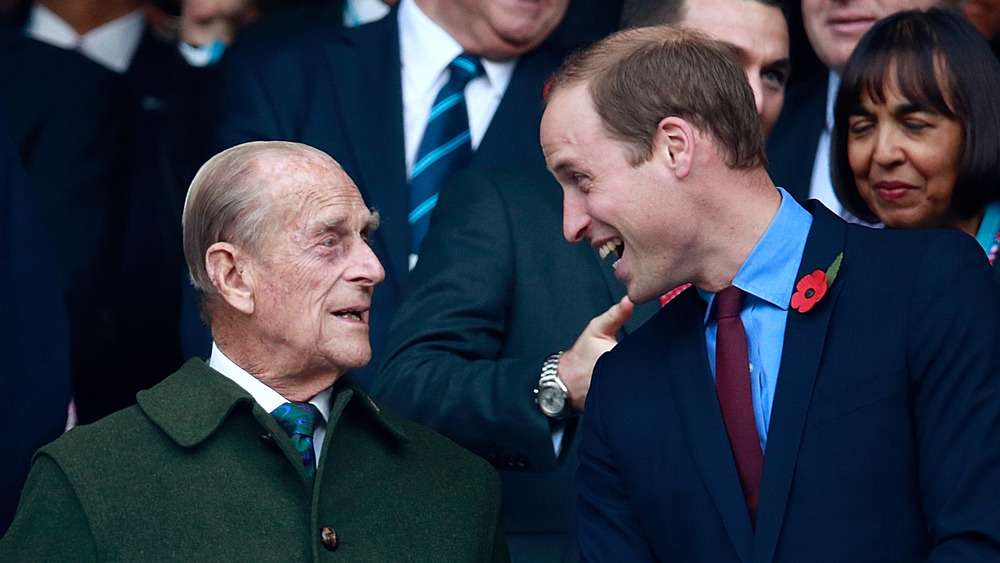 Phil Walter/Getty Images
Following the death of Prince Philip, Prince William and Kate Middleton took to Instagram to share the family's initial message before releasing another statement via Instagram on April 12, 2021. "My grandfather's century of life was defined by service – to his country and Commonwealth, to his wife and Queen, and to our family," read the statement, which appears to be solely from William, despite appearing on the couple's joint account.
William continued, "I feel lucky to have not just had his example to guide me, but his enduring presence well into my own adult life – both through good times and the hardest days. I will always be grateful that my wife had so many years to get to know my grandfather and for the kindness he showed her. I will never take for granted the special memories my children will always have of their great-grandpa coming to collect them in his carriage and seeing for themselves his infectious sense of adventure as well as his mischievous sense of humour!"
That's not all that William had to say about his grandfather's passing; he also showed support for the queen.
Prince William and Kate Middleton 'will support The Queen in the years ahead'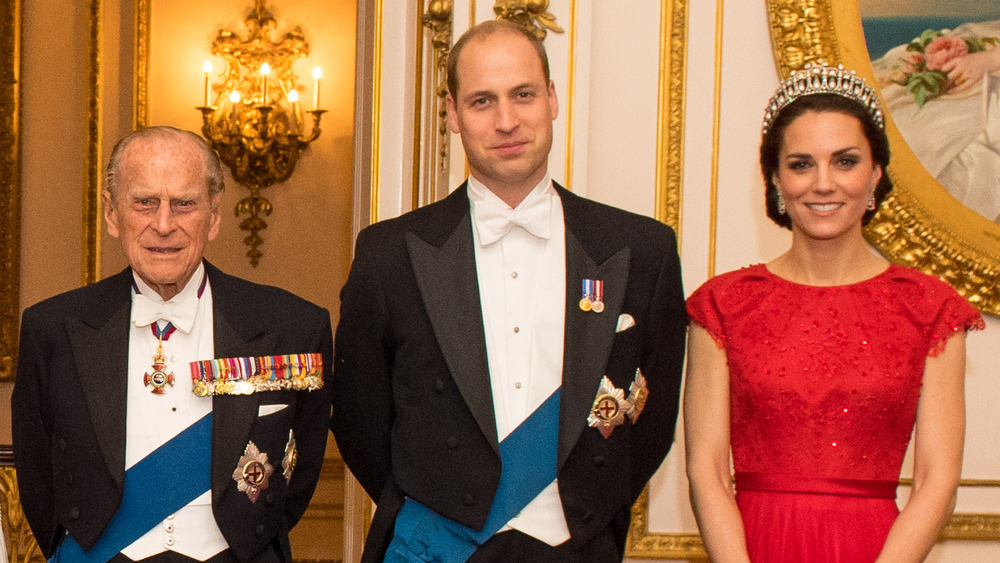 Wpa Pool/Getty Images
In his Instagram statement, Prince William promised to be there for his grandmother — and Kate Middleton will be, too. "My grandfather was an extraordinary man and part of an extraordinary generation," William wrote. "Catherine and I will continue to do what he would have wanted and will support The Queen in the years ahead. I will miss my Grandpa, but I know he would want us to get on with the job."
Although Philip was obviously no ordinary grandfather — considering he was royal and married to the queen — he was still devoted to his grandchildren. And he clearly cared for them, including William, who had a special relationship with Philip. That became incredibly clear following the death of William's beloved mother, Princess Diana. After the tragedy, Philip spent time with William as well as his younger brother, Prince Harry. As for Kate's relationship with her grandfather-in-law? "I'm certain she [Kate] has her faults, but she doesn't show them," royal expert Ingrid Seward told Fox News about Kate's position in the royal family. "And it's known that Philip likes her too. She's a little bit more of an old-fashioned girl than Diana or Meghan Markle, which I think he appreciates."
Although losing someone is never easy, it seems like both William and Kate will have happy memories of Philip to pass on to their children as they get older and want to know more about their great-grandfather.