Morgan Wallen Ends Instagram Hiatus With A Handwritten Letter To Fans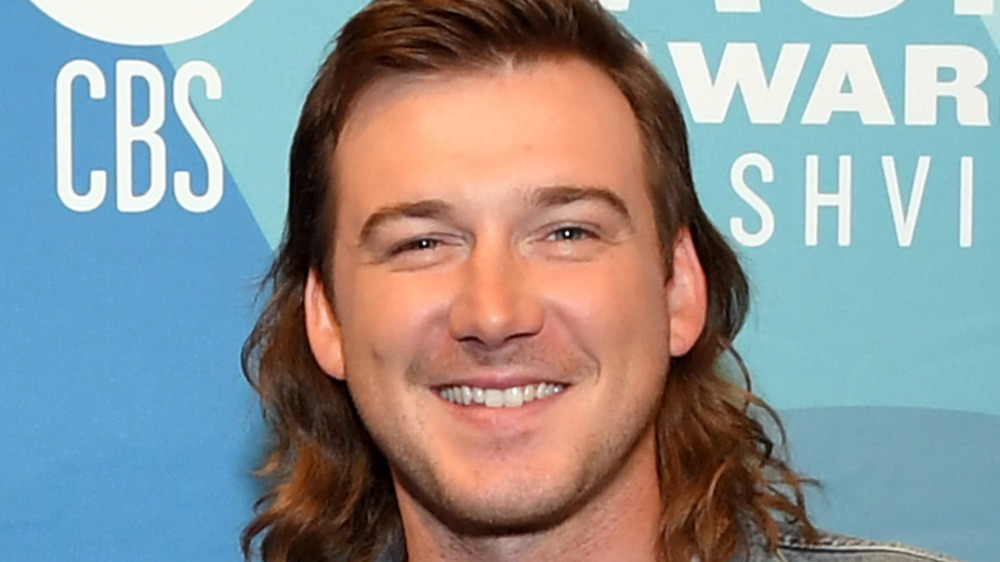 Jason Kempin/acma2020/Getty Images
Disgraced country music singer Morgan Wallen is finally speaking out after being caught using a racist slur in a video obtained by TMZ in early February 2021. 
Wallen took to Instagram to share a lengthy video of himself in which he stated that he wanted to "take ownership" for his actions while he also called on his devoted and loyal fanbase not to defend him or his actions. "I'm long overdue to make a statement regarding my last incident. I wanted to collect my thoughts, seek some real guidance and come to you with a complete thought before I did," he started off before confessing that the video that surfaced of him was taken while he was on a "bender" — something he says he was also not proud of. 
In the video, he acknowledged that he let many people down, including his parents and son. He also said that he initially waited to speak out before he could apologize personally to the people closest to him.
So how does Wallen plan to move forward following his very public downfall? Keep reading after the jump to find out!
Morgan Wallen is now in communication with various Black organizations
During the five-minute-long Instagram video, country music singer Morgan Wallen revealed that he had "accepted some invitations from some amazing Black organizations, some executives and leaders to engage in some very real and honest conversations." 
"I'll admit to you I was pretty nervous to accept those invitations," Wallen said. "They had every right to step on my neck while I was down, to not show me any grace. But they did the exact opposite — they offered me grace, and they also paired that with an offer to learn and to grow," he explained. As you may recall, the NAACP came forward earlier in the year and invited Wallen to meet with them so they could educate him on the history of the N-word and why it's such a painful word to use. 
But that's not all. Wallen also dropped a bombshell, and he confessed that he had been sober for nine days since the video footage came to light. 
"I appreciate those who still see something in me and have defended me. But for today, please don't. I was wrong," he said to close the video. "I fully accept any penalties I'm facing." He added, "This entire situation is ugly right now, but I'll keep searching for ways to become the example instead of being made one."