How Much Is Ruth Madoff Worth Today?
Ruth Madoff is the wife of the late Bernie Madoff, who died on April 14, 2021, according to CNN. He was 82 years old. He died at Federal Medical Center in the Butner, North Carolina prison where he was serving a 150-year sentence for his role in a $20 billion Ponzi scheme, which was "the largest financial fraud in history," per the outlet.
In February 2020, the disgraced financier requested an early release due to terminal kidney failure and a life expectancy of less than 18 months. His request was denied because the U.S. Attorney's office said his crime was "unprecedented in scope and magnitude," CNN reported. Madoff was arrested in 2008, and in 2009 pleaded guilty to 11 felony charges.
He married his wife Ruth in 1959 when she was 18 years old, according to Celebrity Net Worth. Keep reading for more details on her financial situation — and the lifestyle she now lives after her husband's fall from grace.
Ruth Madoff is worth less than you think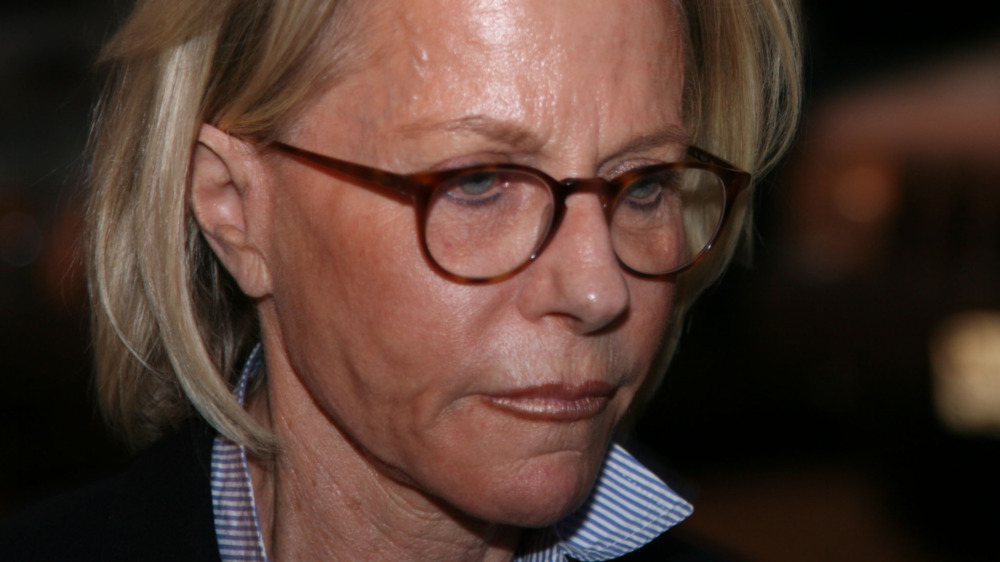 Yvonne Hemsey/Getty Images
Ruth Madoff is worth $2 million, according to Celebrity Net Worth. She was her husband Bernie's bookkeeper before becoming director of Bernard L. Madoff Investment Securities, per the outlet. After losing a significant portion of her assets, she spent almost two years living with relatives in Florida. The U.S. government let her keep $2.5 million of her and her late husband's earnings.
Ruth was never charged in connection to her husband's crimes, but paid $594,000 and must surrender her remaining assets when she dies, according to CNBC. She paid $250,000 in cash and relinquished $344,000 of trusts for her two grandchildren.
The couple spent a lot of their fortune on real estate, including a $7 million Manhattan apartment, an $8 million Hamptons home, an $11 million Palm Beach home and a $1 million estate in France, per Celebrity Net Worth. Times have drastically changed for Ruth, who now rents a one-bedroom apartment in (the still upscale) Greenwich, CT, according to Greenwich Time.
According to residents, Ruth keeps to herself and drives a Toyota Prius. The 79-year-old runs errands at CVS and keeps a low profile, besides her Rolex watch and expensive handbag, per the outlet. Cliff Ng, who owns a dry cleaning business, said Ruth was your typical customer. "If you didn't know who she was, you wouldn't think she was anyone. She tries not to stand out," he said.