What Was Bernie Madoff's Actual Net Worth?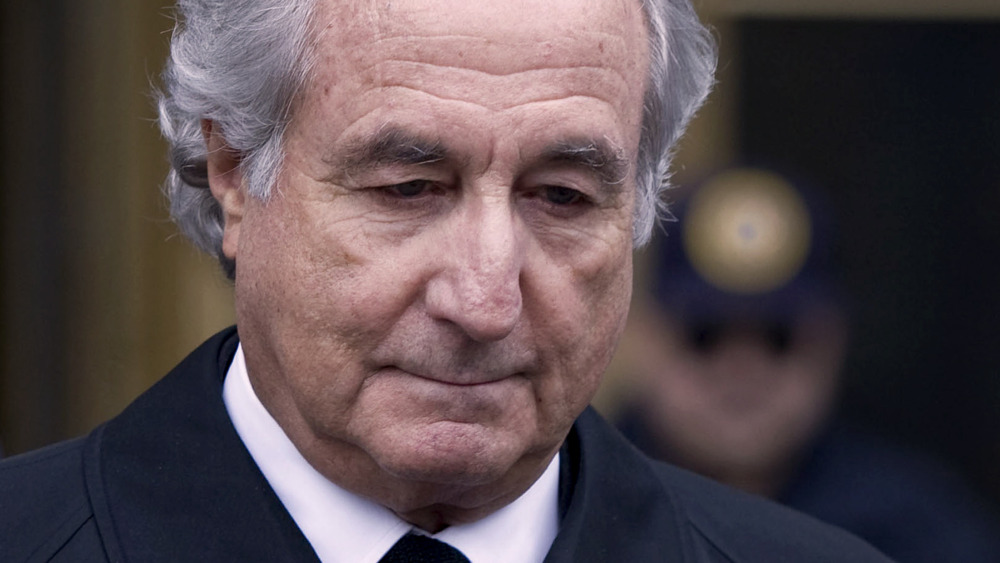 Bloomberg/Getty Images
Bernie Madoff, better known as one of the most prolific scammers of our time, died on April 13, 2021 at 82 years old, according to CNN. At the time of his death, Madoff was serving a 150-year prison sentence. Though the Associated Press reported that it's believed that Madoff died of natural causes, he was reportedly in poor health. In June 2020, the disgraced financial advisor filed a petition for compassionate release for kidney disease. His request was denied, per CNBC.
A 150-year prison sentence might sound extreme for a non-violent crime, but Madoff had a long history of criminal activity. The Ponzi scheme for which he pled guilty in 2009 actually began as early as the 1970s. Over more than four decades, Madoff defrauded up to 37,000 people from 136 different countries. In total, Madoff is thought to have amassed as much as $65 billion from his scheme, per CNBC. 
That all ended when his sons turned him in the mid-2000s, according to the outlet. His case, which involved high-profile victims such as Steven Spielberg, became a national obsession. He pleaded guilty to 11 counts of felony charges in 2009, according to CNN.
In the wake of Madoff's death, those who followed the story closely are curious about what happened to all the billions he stole over all those decades. Exactly how much was the fraudster worth at the time of his death?
Let's find out. 
Bernie Madoff lost nearly $1 billion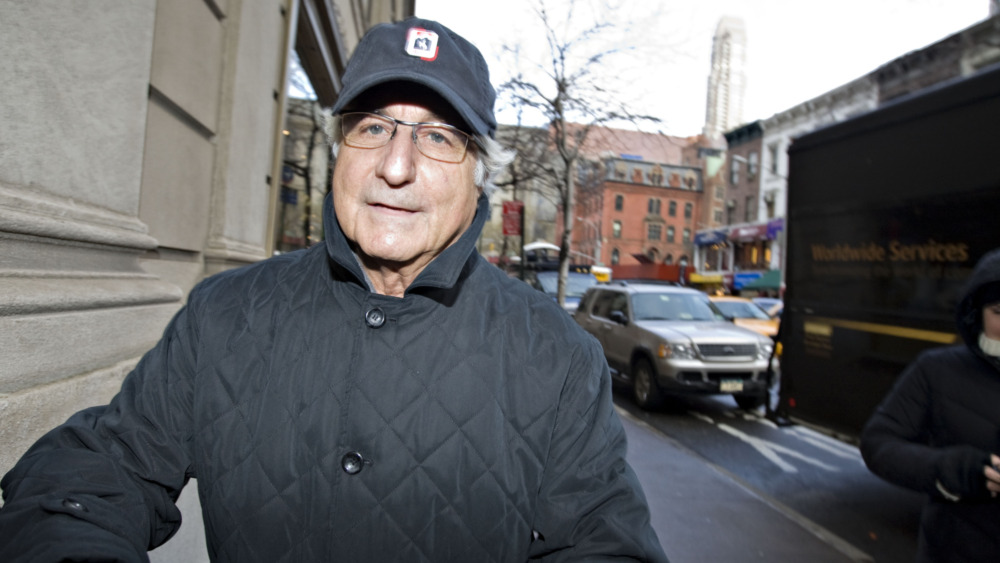 Bloomberg/Getty Images
Bernie Madoff became famous for stealing an obscene amount of money: $65 billion to be exact, per CNBC. At the time of his trial, Madoff was estimated to have a net worth of more than $800 million, per ABC News. Madoff might have spent years living large in cities across the East Coast and in Europe off the spoils of his schemes, but he died in prison in abject poverty. 
According to the outlet, Madoff had $17 million in cash, $45 million in securities, a business worth $700 million, a $9 million yacht, and homes in the Hamptons, France, Palm Beach, and New York City. To put it simply, Madoff was living large. But here's where things get complicated: When Madoff pled guilty to the charges, he was immediately stripped of all his property, according to Politico. Madoff lost all his personal property and most of what he shared with his wife, Ruth. In the end, he landed in prison for the rest of his life, and she was left with a humble $2.5 million, per KKTV.
As for Madoff's exact net worth at the time of his death, Celebrity Net Worth estimates it to be -$17 million, which means Madoff had no money when he died. As they say, the higher you climb, the farther you fall.