The Truth About Samuel Little's Girlfriend Orelia 'Jean' Dorsey
Samuel Little was one of the country's most prolific serial killers, according to the FBI, but one of the most bizarre aspects of his life is that he spent years in and out of jails all over the country for lesser crimes long before he was ever charged with murder. Little, who died in jail in December 2020 at the age of 80 years old, spent so much time incarcerated that he actually met his longtime girlfriend there. 
In 1971, Little reportedly committed his first murder. After, he returned to Cleveland from Florida and robbed a gas station, and was arrested along with his girlfriend, Lucy Madero. Strangely, the courts and prosecutors "forgot" about Madero and left her in a "decrepit 1930s-era jail" for six months without charging her, per the Cleveland Magazine. She obviously had time to stew on things and told her cellmate, Orelia Jean Dorsey, that she was going to testify against Little. 
This somehow stuck with Dorsey and she somehow managed to get in touch with Little in the jail — it was so run down that it was easy to talk through holes in the wall and such, per the outlet. She told Little that his girlfriend was going to testify against him and he and his lawyers were able to prep and beat the charge because of the intel. After that, Little and Dorsey were inseparable for another 30 years. 
Orelia Jean Dorsey was loyal to Samuel Little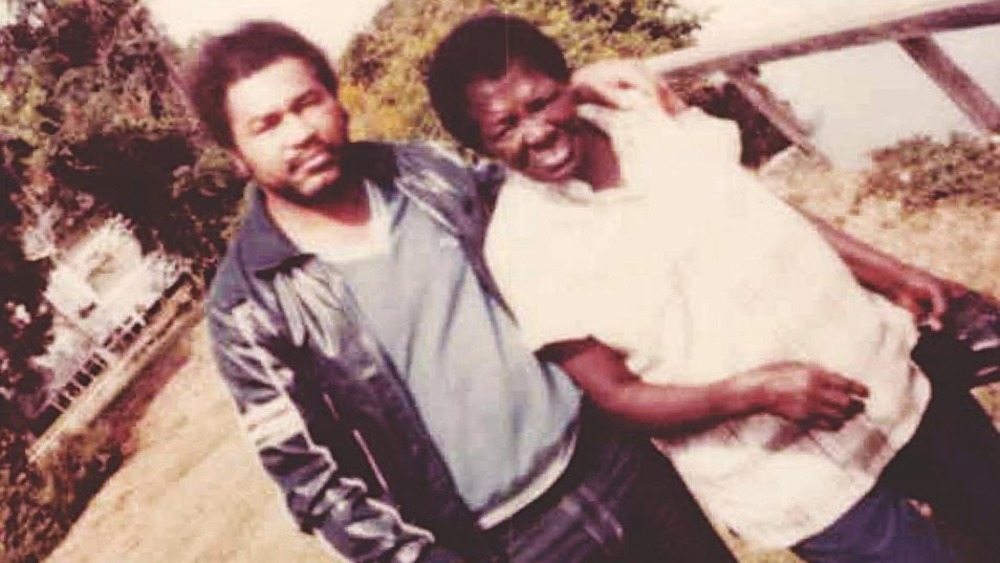 Fort Myers Police Department
Samuel Little and Orelia Jean Dorsey became a regular Bonnie and Clyde-type couple, hitting the road, stealing things for money, and staying in run-down motels across the country. Per the Cleveland Magazine, Little later called Dorsey "no beauty" and admitted that she was 30 years old than him, almost like a surrogate mother (his own mother and grandmother died shortly after they met in 1972 and 1973, respectively). It was the fact that she was loyal to him even when she didn't know him back in that jail that really hooked him. She even taught him how to "fence," or sell, the things they stole to keep them afloat. 
According to the outlet, it didn't seem like Dorsey knew that Little was going out at night to find victims he could strangle and murder, though she had to know he was up to no good, given that he was arrested dozens of times in just as many states, per The Washington Post, both before and during their time together. His charges would range from shoplifting and assault to rape and kidnapping. Their bond was strong enough that it protected her, at least, though. She died in 1988 of a brain hemorrhage in Los Angeles, where they were living at the time. Little carried on his life of crime for another couple of decades. 
Sadly, much like most of Little's victims, little else is known about her aside from her connection to the serial killer.