How Much Is Angela Bassett Really Worth?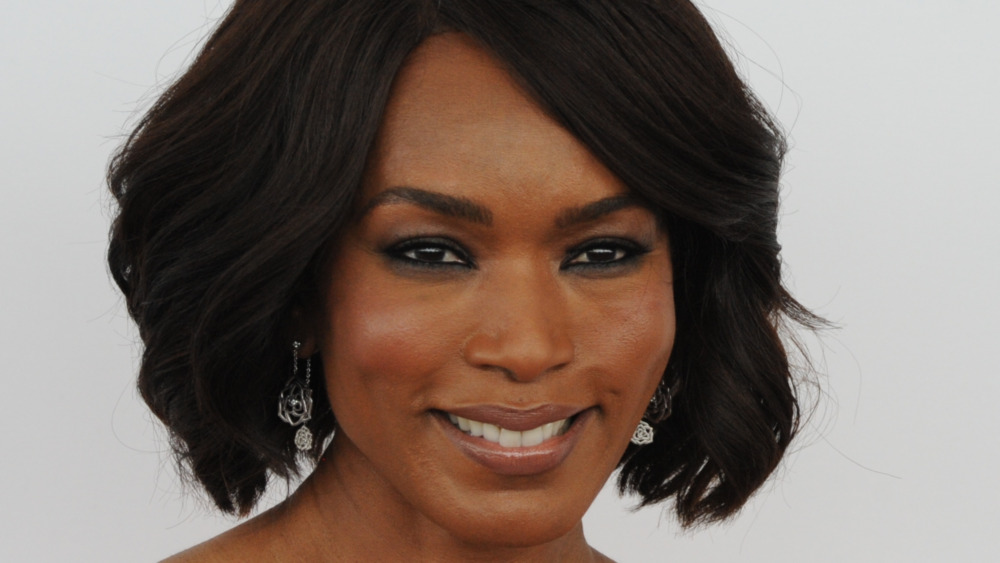 Shutterstock
Angela Bassett is seemingly living her best life these days. She was named one of an ensemble group of presenters for the 93rd annual Academy Awards show (via Deadline), and the buzz is that this show will be uniquely creative. Bassett has built an incredible resume with her on-screen work and lives a fabulous life off-screen. It just so happens, she's accumulated an impressive net worth, too.
Bassett's early childhood was nothing like the incredible life she's built as a successful entertainer. Biography notes that she was born in Harlem, N.Y., in 1958, and she was sent to live with an aunt and uncle when she was a baby (via People). In the book Bassett wrote with her husband Courtney B. Vance, titled Friends: A Love Story, Bassett explained that her mother's pregnancy with her younger sister, along with a troubled marriage, prompted the decision to send her to her aunt's home. "Times were hard for black folks in the late 1950s and early 1960s," Bassett wrote in her book of her childhood.
Eventually, Bassett's mother took her back and raised her two girls as a single mother, with a lot of help from her parents. When Bassett was 15, she had the opportunity to see a theater production Of Mice and Men. That experience sparked a passion for theater, and she ultimately attended Yale on a scholarship. She fought hard for success early in her career, and that battle paid off.
Bassett's long career has generated an impressive net worth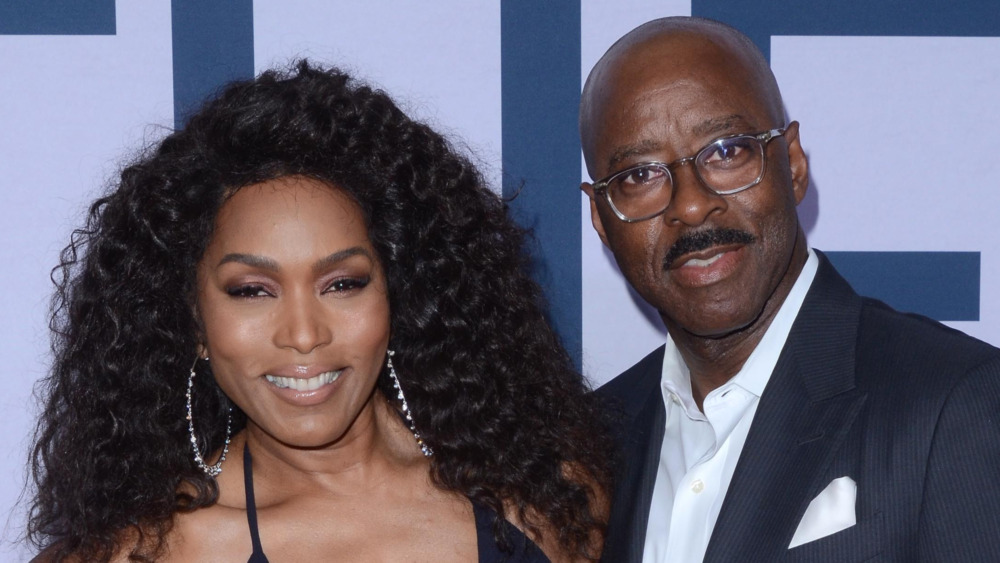 Shutterstock
As Celebrity Net Worth details, Angela Bassett's now worth an estimated $25 million. She stood out early on in films like Malcolm X and Boyz n the Hood. She portrayed Tina Turner in What's Love Got To Do With It, and she's been successful both on television and the big screen. Bassett was nearly 60 when she took on her Black Panther role, starring alongside Chadwick Boseman (who tragically passed away in August 2020), and she detailed that her phenomenal work ethic led her to where she is today (via The Undefeated).
"It's ... a gift, and training. And gratitude. Never taking it for granted. Never just showing up thinking: That's enough. Being willing and wanting to put in whatever work is required, whatever's necessary," Bassett explained of the consistency she's had in working and creating great performances.
Despite her success, however, Bassett never forgot where she came from. She credits her tough childhood for strengthening her, and she's clearly got plenty more she's set on accomplishing."But I am that girl that grew up in the projects of St. Petersburg, Florida. I'm grounded in where I came from — where we all come from — and what we all possess within us. I just remain humble about it. And appreciative of it," Bassett said of who she is now, showing she's much more than her impressive net worth.